The Worst Part Of My 600-Lb Life, According To Justin Assanti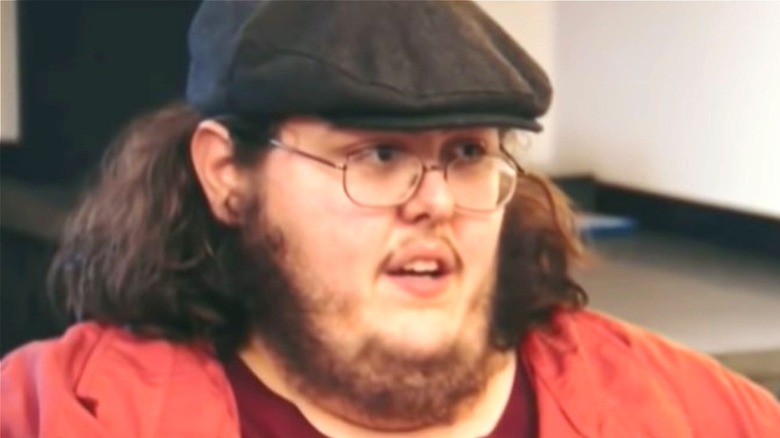 TLC
Since 2012, viewers have been tuning in to TLC's medical reality series, "My 600-lb Life" to watch bariatric surgeon Dr. Younan Nowzaradan help morbidly obese patients shed pounds, confront trauma, and reclaim their lives. In Season 5, viewers met Steven and Justin Assanti, siblings with a combined weight of over 1,300 pounds who began Dr. Now's program in a two-part episode, and continued their journeys on three episodes of "Where Are They Now?" Without a doubt, Steven was the most challenging and memorable of all the patients featured on the series. His brother, however, while still challenging, was actually the one more ready to accept Dr. Now's help.
Unfortunately for Justin, in addition to his brother's strong need for attention, he also had to contend with some fairly severe social anxiety. At one point in his journey, he converses with Dr. Now while keeping his back to the doctor, viewing him through his phone's camera. Given his anxiety, it's not surprising what Justin revealed as the worst part about being on the show.
Justin Assanti's My 600-lb Life experience resulted in bullying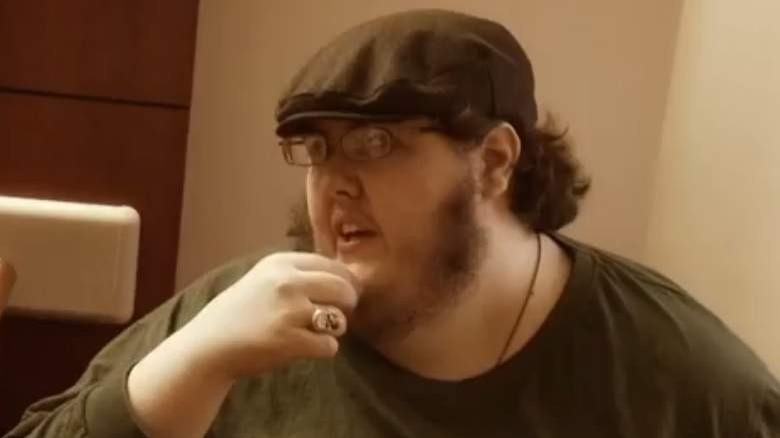 TLC
As InTouch Weekly noted in early 2021, Justin took part in an "Ask Me Anything" session on Reddit shortly after the Assanti brothers' first "Where Are They Now?" episode. Though many questions focused on his brother, one person asked whether Justin, if given a mulligan, would do the show over again. Justin replied that he wouldn't, explaining that he'd seek other options first. For him, participating in "My 600-lb Life" invited a slew of virtual bullies to harass him on social media. Some even call the hobby shop he owns in order to bully him. As Justin said, he went from an anonymous existence to being the target of trolls.
For someone with social anxiety, being in a spotlight of any kind can be very mentally and emotionally draining. When that spotlight includes "being harassed all day on social media," it's no wonder that Justin wouldn't want to do the show over again. The worst part of Justin's weight loss journey should have been recovering from life-saving surgeries, not being the target of cowardly bullies.