What Happened To Ty On Heartland?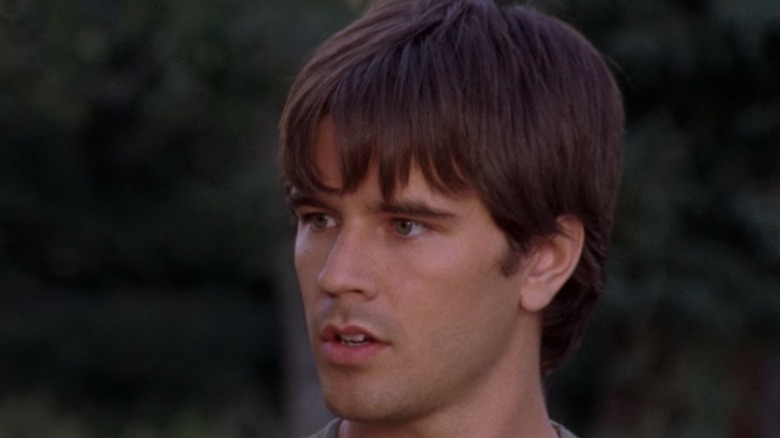 CBC
The character Ty Borden, played by Graham Wardle, has been a major part of the story of Canadian Broadcasting Corporation's drama "Heartland" since the pilot episode when he drives his pickup truck (complete with loud music) too close to teenage Amy Fleming (Amber Marshall) and best friend Soraya (Greta Onieogou) and their horses, startling them. He's on his way to the Heartland ranch to start a probationary period working for her family. Over the next 14 seasons of the long-running series, Ty and Amy's relationship becomes the "heart" of "Heartland," propelling the series to become the longest-running one-hour Canadian drama in history.
The interactions between the two characters have their ups and downs, but they ultimately get married — to the delight of fans — at the end of Season 8, in the episode "Written in Stone." As you can imagine, the slow burn of that romance attracted tons of shippers. But if you've just started watching "Heartland" again, you may notice one giant, glaring absence — Ty is no longer on the series. So what happened to Ty, anyway? Will he ever return?
Ty suffered complications from a gunshot wound and died in Season 14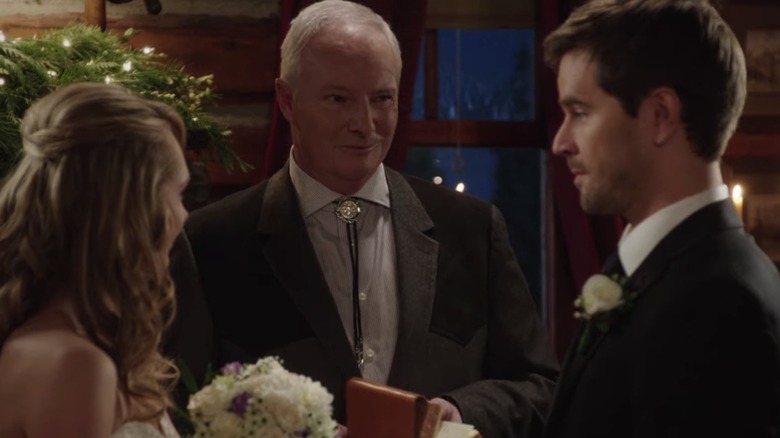 "Heartland" is normally a feel-good family show known for its warmth, horses, and expansively beautiful Canadian scenery — not to mention the fact that it's been able to retain most of its main cast since the beginning, which is rare for such a long-running series. But at the beginning of Season 14, fans were shocked when Ty was killed off. He and Amy had been shot at the end of Season 13, and while they both seemed to recover, veterinarian Ty suffered from complications: a blood clot took his life in the premiere episode of the 14th season. It was such a seismic shock for "Heartland" fans that some of them have declared on Reddit that the show is dead now, too.
In comments to the Calgary-Herald, Amber Marshall seemingly agreed that Ty's death will be hard for fans to take. "Death is something that impacts all of us at some point in our lives," she said. "To see this widowed mother find the strength and courage to move forward for her daughter and really think about what's best for the family around her and to come together and be that support I think is so important. And to know that it isn't easy. There's nothing easy about death and it shouldn't be. But to honor that person and that person's journey and by moving forward and living each day is the best way that you can."
But why did Ty have to go? Well, that was the choice of the actor who played him.
Actor Graham Wardle chose to leave the series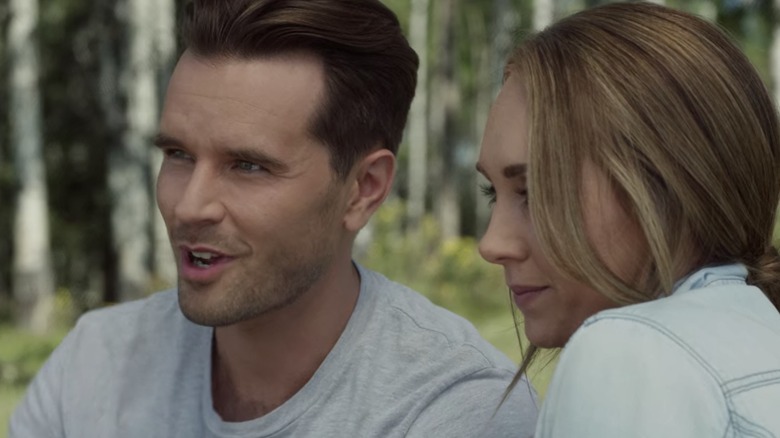 CBC
This was an ending for the character that was two years in the making. That's apparently when Graham Wardle informed Marshall, a close friend off-screen after all these years acting together, that he was planning to leave the show. The actor has apparently decided to focus on non-acting pursuits, including his faith-based podcast. 
"I felt in my heart it was time to move in a new direction," Wardle told The Canadian Press in an email (via The Chronicle-Journal) from January. "I now host the 'Time Has Come' podcast, and there will be a future episode coming out where I plan to share much more about my decision and my appreciation for the 14 years I've spent on 'Heartland.'"
In discussing her co-star with the newspaper, Marshall said, "Playing a character for well over a decade, that's a huge commitment. Talk to anyone who's been in the same job or same position for 10 years or more, a lot of times they say, 'Maybe I want to try something else, maybe I want to do different things.'" However, she acknowledged that Wardle's decision to leave "hurt" her at first. She says, though, that she's now proud of her co-star. "I think it's so important to listen to our gut and know what really drives us and to follow that. And yes, you're going to hurt people along the way. But he did it in such a respectful way to all of us. And I think that that is the most important thing," she said.
Many international fans of the show haven't even had a chance to experience Ty's earth-shattering departure, as Netflix hasn't started streaming Season 14 yet. What's On Netflix reported in June that American gospel-based cable channel UPTV has an exclusive streaming deal for "Heartland" that goes through March 2022. Those who prefer to access the show only on Netflix possibly won't get a chance to see Ty's final episode, "Keep Me in Your Heart," until then.