Why Did American Pickers Dedicate An Episode To Staunton Al Morkunas?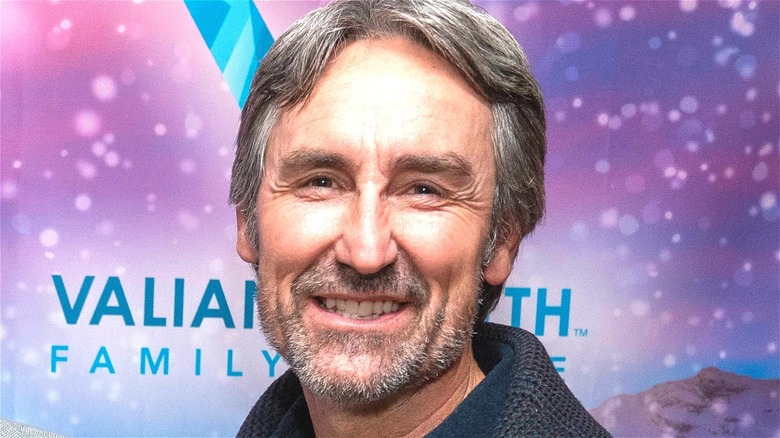 Ed Rode/Getty Images
"American Pickers" is in a bit of a tight spot at the moment. For over a year, fans wondered why Frank Fritz wasn't on the show. Eventually, it came to light that he stepped down from his hosting duties to focus on his health, which makes sense, but the problem was that he didn't come back. Details emerged shining a light on the reported feud between Fritz and his long-time TV partner Mike Wolfe, so it doesn't appear as though Fritz will be back any time soon. 
Some fans are rightly upset over the firing, to the point where many have said they won't watch any new episodes with Wolfe and whoever his new partner ends up being. More than likely, the old episodes, which regularly air on History, are still fair game for those who need their "American Pickers" fix. Upon rewatching, you may stumble upon an episode from 2018, "Hyder's Hideaway," dedicated to the memory of Staunton Al Morkunas. There's a good reason why that name may sound familiar to all of the fans out there.
Staunton Al Morkunas died of brain cancer on August 8, 2017
Frank Fritz and Mike Wolfe met all kinds of people throughout their adventures across the United States. Sometimes, they would swing by someone's home when it looked eclectic to see if they had any old antiques lying about. One of the people featured throughout the massive run of "American Pickers" was Staunton Al Morkunas. He had an enormous toy collection he presented on the series, and Morkunas welcomed the crew into his home with open arms. 
Sadly, the collector died not too long after they filmed his episode at 70 (via TV Star Bio) He died on August 8, 2017, and the episode dedicated to his honor debuted on February 14, 2018. It's clear Morkunas not only made an impression on the cast and crew of "American Pickers" but also on the people watching from home. 
Following his death, an Affinity Funeral Service page went up in his memory. Numerous comments poured in from people who didn't know him in person but wanted to pay their respects for how genuinely nice he seemed on "American Pickers." Some of the comments include "I could have listened to him for hours" and "His collection was so nice and well presented. The seller seemed very genuine and likable and somebody I wouldn't mind knowing." It's clear Morkunas was well-loved by all, and our thoughts go out to his family.