Will There Be A Beckett 2 On Netflix?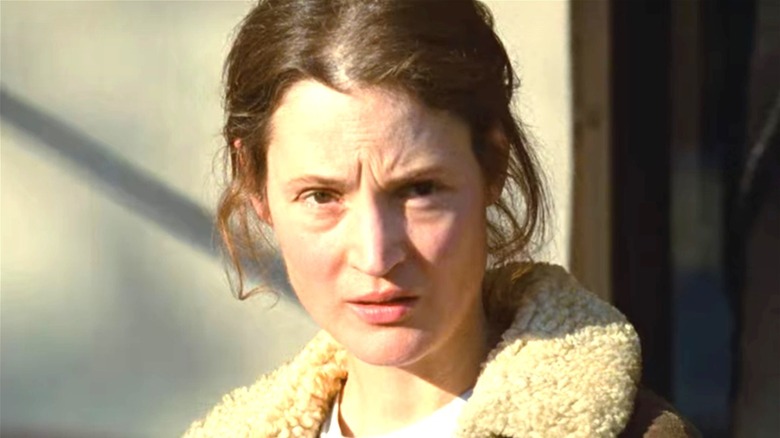 Netflix
Netflix has just released the film "Beckett," a thriller and debut English-language project from Ferdinando Cito Filomarino that had a world premiere at the 74th Locarno Film Festival on August 4 (via Deadline) and is now available worldwide. The movie, originally called "Born to Be Murdered" (via The Hollywood Reporter), stars John David Washington and Alicia Vikander as American tourists in Greece who become victims of a vast conspiracy with tragic consequences. Vicki Krieps and Boyd Holbrook also star. Netflix bought the rights to the flick in October 2020, and just unleashed it on the wider world.
This release is high-profile in part because of Washington, whose star is rising after he headlined Christopher Nolan's "Tenet, and anytime a high-profile release like this happens on the streaming service, viewers can't help but wonder if a sequel is coming. Netflix has turned a number of the popular movie acquisitions on its site into franchises with additional installments — like "The Princess Switch" series or "The Kissing Booth" trilogy — so if something is well-liked, there's always a chance for more. 
Here's what we know about a possible "Beckett" sequel.
Netflix moves in mysterious ways, but it's actually too early to know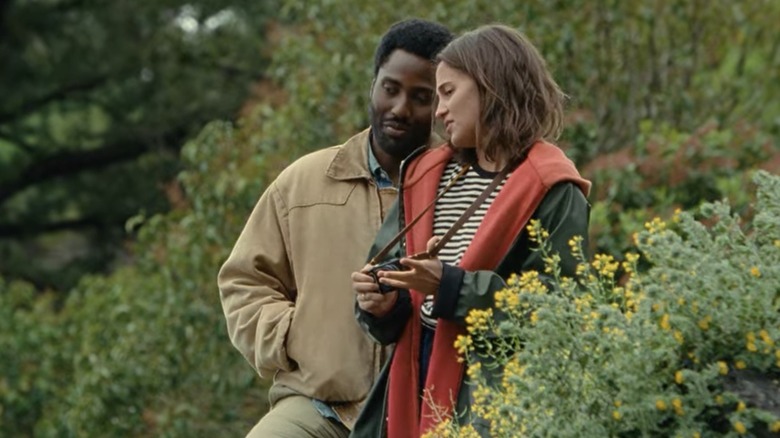 Netflix
It's pretty rare that Netflix announces a sequel or follow-up to one of its films so quickly after release. It does happen, though. With "To All The Boys," released on August 18, 2021, a sequel was under discussion before the film even launched. For "Spenser Confidential," which was released on March 6, 2020, a sequel wasn't revealed until September of that year through an interview director Peter Berg gave to Collider. So, there's not necessarily one timeline on which Netflix decides whether or not a sequel is in the offing.
"Beckett" may be a harder sell for a sequel than some recent franchise properties for a few reasons. One, it's an R-rated thriller with a Euro-style, arthouse aesthetic that has a relatively self-contained plot (no spoilers, though!). Two, it's not necessarily getting the kind of reviews (like a 53% Tomatometer score on Rotten Tomatoes) that will get Netflix subscribers to click on that "play" button in droves this weekend. The New York Times called it an "unthrilling thriller," and critic Roger Ebert gave it 1.5 stars, using words like "dull" and bland" to describe Washington's portrayal of the everyman hero. 
Of course, professional critics don't always know best. The Guardian called it, "an enjoyable homage to '70s conspiracy movies," and IGN compared the movie to "Extraction," which is good news, because that Netflix movie crushed and is definitely getting a sequel. 
There's always been a lot of speculation over the way Netflix makes content decisions. The company isn't exactly transparent about its dealings, although over the years fans have learned a few things. The streaming service is extremely data-driven, according to a Deadline report. Ratings, especially in the first four days after a release and then the first 28 days, matter. So, if you're interested in seeing more "Beckett," the best way to put Netflix on alert is to watch the film to the end and spread the word.