The Conspiracy Thriller That Has Netflix Subscribers Gripping Their Seats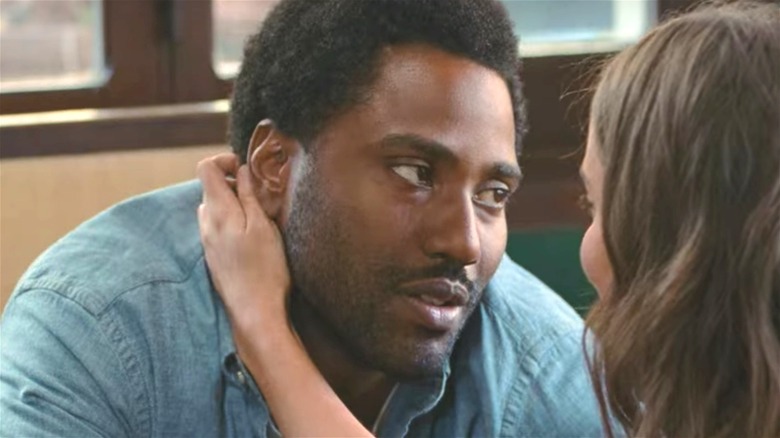 Netflix
John David Washington loves to star in movies with titles ending in the "-et" sound. First, there was Christopher Nolan's mind-bending action epic "Tenet." Now there's "Beckett," a political conspiracy thriller that just hit Netflix and already has subscribers gripping their seats.
"Beckett" follows JDW as the titular American tourist, who is on vacation in Greece with his girlfriend April (Alicia Vikander). There's a lot of political unrest in the country, which Beckett and April observe with detached half-interest. One night, Beckett falls asleep while driving, and crashes the car into a house. For some reason unbeknownst to him but probably related to who was living in the house he hit, the police in the town where the crash happened start trying to kill him. So Beckett goes on the run, and he has to try to make it to the American embassy to clear his name and go home. He's helped in his journey by Lena (Vicky Krieps), a political activist.
"Beckett" is directed by Italian filmmaker Ferdinando Cito Filomarino in his English-language debut, and produced by "Call Me By Your Name" director Luca Guadagnino. There's a lot of talent behind the camera, with a nerve-jangling score by Oscar-winning composer Ryuichi Sakamoto and gorgeous cinematography by "Call Me By Your Name" lensman Sayombhu Mukdeeprom. It's a tense Euro-thriller that has Netflix subscribers on social media talking.
Beckett is different from the usual Netflix fare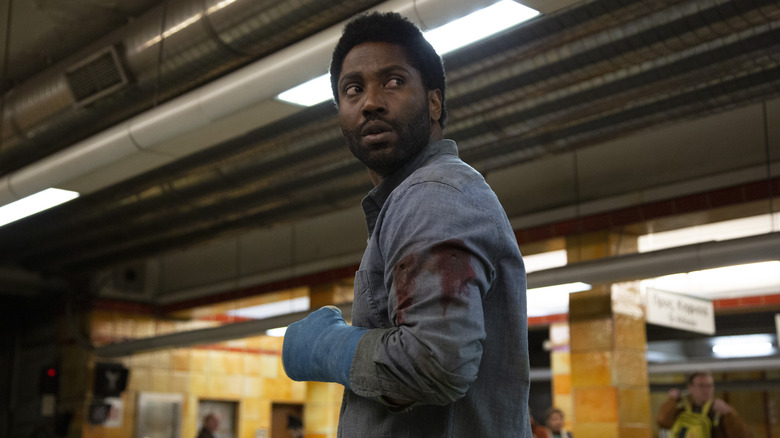 Yannis Drakoulidis
Twitter user @GarrryValentine liked that "Beckett" is stylistically different from the kind action movie Netflix usually puts out, tweeting "Netflix's new film BECKETT is surprisingly the most un-Netflix thing they've put out in years," presumably referencing the film's look, which is noticeably shot on film and doesn't have the cold, overly polished look of digital video common to Netflix movies (Fast Company has an explainer on why Netflix movies look they way they do). "Competently directed and grisly take on a wrong man story that doesn't use its political backdrop for shallow navel-gazing."
@kreshjun called "Beckett" an "edge-of-your-seat mystery thriller" with a great performance from John David Washington. "I was pleasantly surprised by how much I enjoyed this movie," he wrote.
"The new @netflix original film #Beckett, which dropped this afternoon, is a fab weekend action flick," wrote @DanMBennett. "John David Washington is definitely following nicely in his father's footsteps – a great performance. Popcorn viewing to wile away an evening. Check it out."
If you like paranoia-inducing '70s thrillers like "Marathon Man" and "Three Days of the Condor," you'll appreciate "Beckett."