What The Little Boy From The Sixth Sense Looks Like Today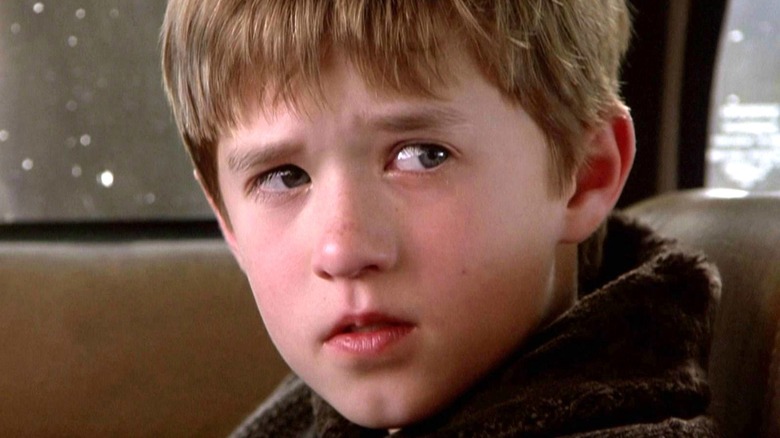 Buena Vista Pictures
Time is a fickle mistress. She offers a gentle touch to some, transforming them gracefully into weathered, barrel-aged versions of their younger selves. To others, she grants only the opportunity to look exactly the same as they did when they were a kid but with a beard glued on.
Consider the case of one Haley Joel Osment. He saw dead people in "The Sixth Sense." He was dead people in "Pay It Forward." He once had the honor of being dumped in Forrest Gump's lap purely on the basis of a super-duper pinky swear from Jenny that the shrimp mogul and single-minded distance runner was the boy's father. It goes without saying that he voiced Beary Barrington in "The Country Bears." We all remember where we were the first time we saw "The Country Bears."
If you haven't caught up with Osment since his child actor days, you might be surprised to find that he, like so many of us, has gotten, you know, older. Significantly older. It's something that happens to people if they're lucky.
Haley Joel Osment went and aged 20 years or so since The Sixth Sense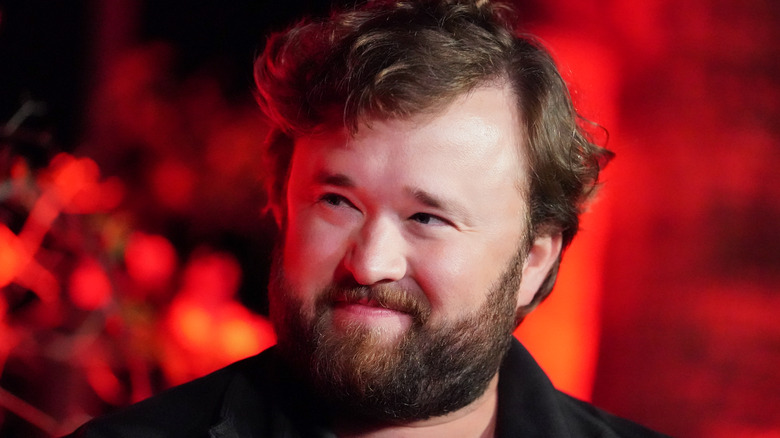 Rachel Luna/Getty Images
Since blowing up as a child star, Haley Joel Osment has become a rare and precious sasquatch of oddball comedies, showing up just long enough for your weird buddy to swear that he saw him. His work on 2014's "The Spoils of Babylon" on IFC and its 2015 follow-up "The Spoils Before Dying" is perfect and bonkers. His intermittent appearances on the "Comedy Bang! Bang!" television series as Slow Joey were uniformly chef's kiss. If you haven't seen his solitary episode of FX's "What We Do In The Shadows," you don't know what you're missing, and he collaborated with Kevin Smith on both "Tusk" and, darn it all, "Yoga Hosers."
And that's not all. Osment has also done some great work in dramatic roles. He played a brief role on Amazon's "The Boys" as Mesmer before meeting a Karl Urban-induced fate that would require a spoiler warning to talk about further. He appeared in Netflix's Ted Bundy film "Extremely Wicked, Shockingly Evil and Vile" and had a particularly bleak role in 2018's "The X-Files" revival. The guy has stayed busy. What have you been doing since 1999?