American Horror Stories Fans Just Got Some Excellent News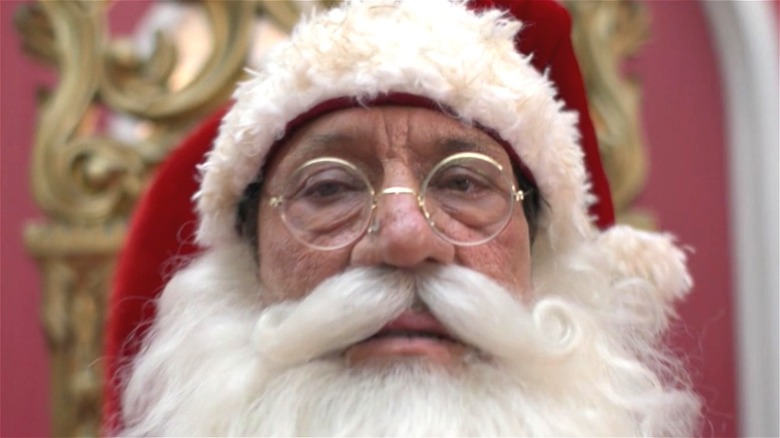 FX on Hulu
Anthology horror series "American Horror Story" debuted in 2011, co-created by Ryan Murphy, who previously headed shows like medical drama "Nip/Tuck" and high school glee club dramedy "Glee." While at the time of its premiere, "American Horror Story" may have simply marked a new chapter in his already formidable filmography, its meteoric success has since come to define his present-day career trajectory.
FX recently announced, for example, that two new series are in development: "American Sports Story" and "American Love Story." These will join the existing "American Crime Story." Whereas "AHS" is entirely fictional, "American Crime Story" has thus far pulled from real-life crime as its source material. Both "American Sports Story" and "American Love Story" will do the same, making their progenitor, "AHS," the only Ryan Murphy series following this naming convention to feature entirely original narratives.
That said, 2021 saw the debut of a different kind of "AHS" spinoff upon the release of "American Horror Stories." Whereas each season of "AHS" contains a serialized narrative, each episode, rather, of "Stories" is self-contained. It's an anthology, then, not of stand-alone seasons but stand-alone episodes, in the manner of shows like "The Twilight Zone." Fortunately for fans of Murphy's work on "Stories," a second season of the series is now confirmed to be on its way.
American Horror Stories Season 2 is in the works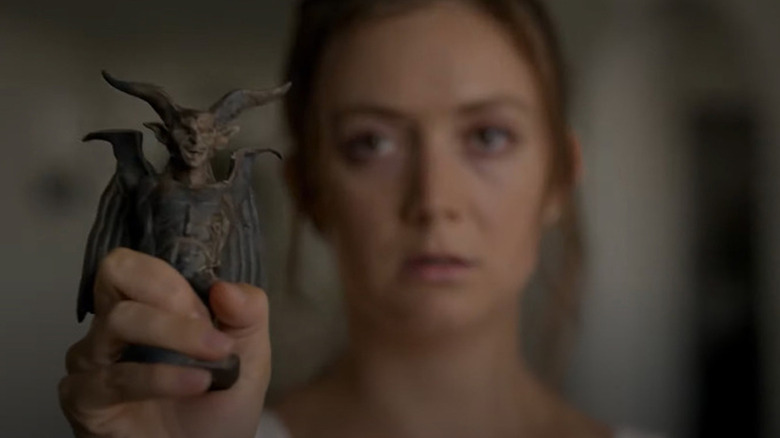 FX on Hulu
On August 13, FX announced that it's working on "American Horror Stories" Season 2, with a premiere scheduled for sometime during 2022 (via Deadline). This news arrives days before the final episode of "Stories" Season 1, capping off its initial seven episode run. Fans of the show thus far, then, can rest easy during the season finale knowing that it's not the series' final outing, but merely the final entry in its first chapter.
Although each episode of "Stories" features a new narrative, the show is intrinsically connected to "American Horror Story" in more ways than one. Some members of the growing stable of actors with multiple roles over the course of different seasons of "American Horror Story," for example, have likewise appeared in "Stories," including Billie Lourd, John Carroll Lynch and Matt Bomer. The plots of some "Stories" episodes, meanwhile, are linked to past seasons of "AHS," such as a T-shirt that appears in the two-part series premiere connecting its central character to Evan Peters' Tate Langdon from Season 1.
Assuming that "Stories" will continue to follow a similar template, more familiar faces and references to seasons past are likely in store upon the arrival of Season 2 some time in 2022.