Virgin River: The Real Reason Mel And Jack Didn't Sleep Together In Season 1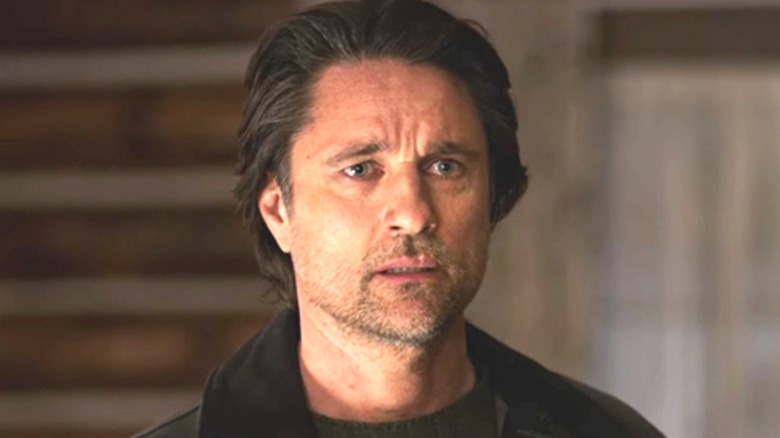 Netflix
The comforting nature and heartwarming romance of "Virgin River" has made it one of the most popular shows on Netflix. Based on a popular and long-running series of books by author Robyn Carr, the show follows nurse practitioner Mel Monroe (Alexandra Breckenridge) as she moves to the tiny mountain town of Virgin River in Northern California and begins a new chapter in her life. Once she's settled, Mel slowly begins to fall in love with the sexy and reliable Jack Sheridan (Martin Henderson), a former Marine and the owner of the town's only bar and restaurant. 
But Mel and Jack don't get together right away. When Mel first arrives in Virgin River, she is looking for a fresh start after having lost both her husband (Daniel Gillies) and an unborn child. She isn't looking for a relationship or to fall in love with someone else. She simply wants to work through her heartbreak in a place that doesn't hold memories around every corner. So Mel's relationship with Jack actually begins as a friendship built on understanding and eventually deepens into something more over the course of the show's first season. But while the couple do kiss in Season 1, they don't sleep together until Season 2.
In an interview with TVLine shortly after the second season debuted in late 2020, "Virgin River" showrunner and executive producer Sue Tenney explained why she ultimately made the decision to prolong the inevitable.
Mel needed to process her grief before she could be with Jack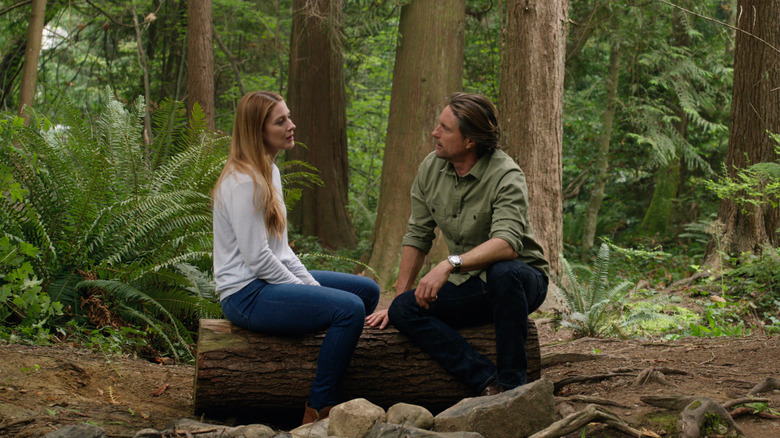 Netflix
Anyone who's ever read the novels upon which "Virgin River" is based knows they feature sex and that it is a large part of the books and the romance genre at large. But books are not paced or structured the same way a television show is, and Tenney told TVLine that she "didn't feel that the first season was about that" and that she had "wanted to hold off." Although Tenney doesn't go into much more detail, it's clear to viewers of the show that Season 1 is about Mel processing her grief and getting to a place where she can move on and begin the next chapter of her life. While she clearly has feelings for Jack in Season 1, she is in no place to act on them. So it makes perfect sense that it's only after she's a little further along in her own personal journey that she is able to be with Jack. It also made for a much slower burn, which then heightened the moment in which they actually got together in Season 2.
Carr apparently agreed with the decision to have the two wait. According to Tenney, the author watched Season 1 and was the first person to reach out to her after it debuted. "She said she couldn't be happier," Tenney told TVLine. "She thought it was amazing and that she wishes she'd thought of some of those twists."
"It's very important to honor the books and the book fans," Tenney continued. "We talk about that often."
The first three seasons of "Virgin River" are now streaming on Netflix.