Why Joey King Was Never The Same After The Kissing Booth Trilogy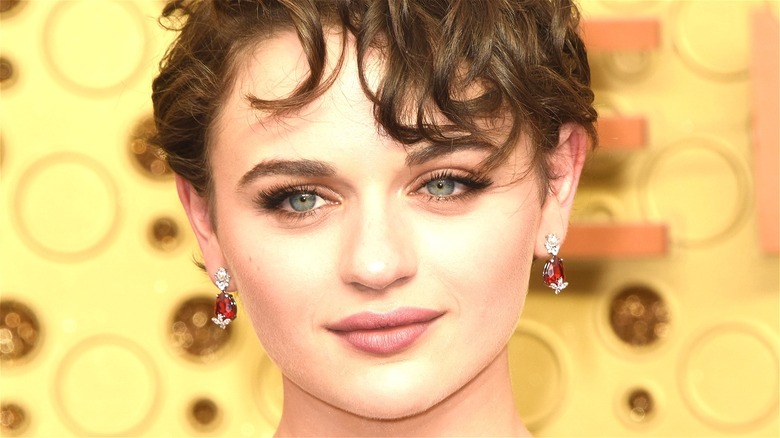 Shutterstock
"The Kissing Booth" premiered on Netflix in 2018, introducing audiences to high schooler Elle Evans (Joey King) and her love interest Noah Flynn (Jacob Elordi). Their courtship and ensuing romance, which forms the central focus of the film, is complicated by the fact that Noah is the older brother of Elle's best friend, Lee (Joel Courtney). So, while Elle and Noah have feelings for each other, Elle must balance her longtime friendship with her newfound relationship.
In the three years since the debut of the original "Kissing Booth" movie, Netflix has released two sequels in which Elle and Noah return and further explore their complex dynamic. "The Kissing Booth 2" is all about the tribulations of dating long-distance, while "The Kissing Booth 3" foregrounds the difficulties of Elle balancing the wants and needs of others with her own desires.
Barring any extenuating circumstances, the end of "The Kissing Booth 3" makes it clear that it's intended to be the final entry in the film series. In a moment of reflection in the wake of the series' presumed finale, series star Joey King told the New York Times how portraying Elle Evans wasn't just a role in a few films, but influenced her development as a human being.
Joey King's life is affected by The Kissing Booth to this day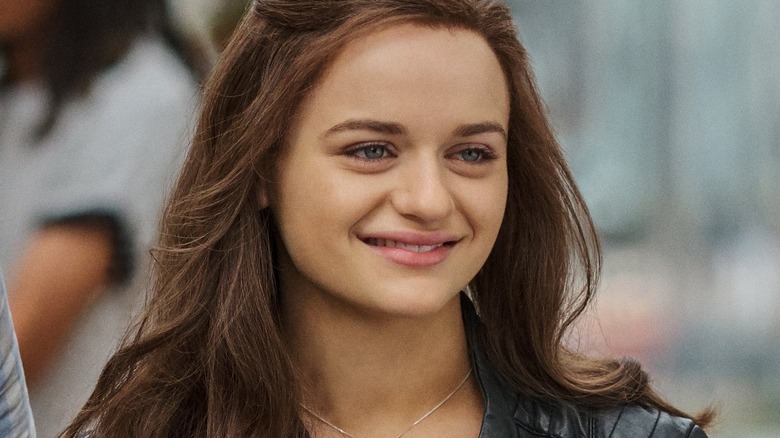 Netflix
In her interview with Joey King, Times reporter Nancy Coleman described "The Kissing Both" as a coming-of-age narrative, before asking if the film mirrored any of King's own personal experiences. King is currently 22 years old (via IMDb), and was thus around 18 or 19 at the time she acted in the first "Kissing Booth" film. "I've always felt very connected to Elle," King replied, before detailing how that feeling was immediate upon receiving the script for the first film. "Same thing goes for the second and third movie, if not more so — I went through a lot of important life moments in her shoes," she said, clarifying that, "when I feel like I've really gone through so much with Elle, it's because I have changed so much as a person and learned so much."
Coleman then asked King to elaborate on that change. "I became a little bit more present. I started meditating. I found a very incredible relationship," King said, alluding to director and producer Steven Piet (via Elle). She went on to describe how she's become more decisive over the course of filming the three "Kissing Booth" movies, mirroring Elle's development in "The Kissing Booth 3." 
"If you take me to a restaurant, I have no idea what I want. And that's even if we decide where we should go. But when it comes to my career, my brain switches over to a decisive mode. That's a new development for me," King said.
While the trilogy may be over, King describes "The Kissing Booth" as having a lasting impact on her life — in both her interpersonal relationships and her own journey of self-discovery.