You Won't Believe What Chunk From The Goonies Looks Like Now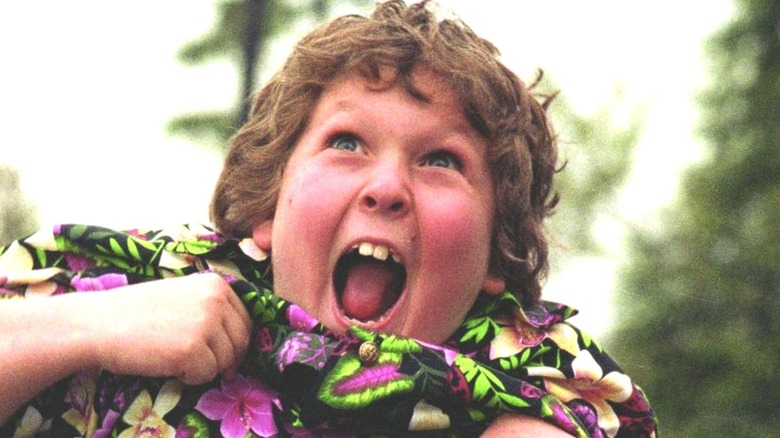 Warner Bros. Pictures
1985 was a landmark year at the movies and perhaps one of the most culturally significant of all time, given the sheer number of iconic titles it hosted. The likes of "Teen Wolf," "Rocky IV," and "The Breakfast Club" all premiered over the course of this remarkable year, becoming classics in short order. Not to be left out of the fun, Warner Bros. and the late director Richard Donner unveiled "The Goonies" that June, forever altering the course of cinema history and elevating a handful of aspiring young talents to the top of the acting scene.
"The Goonies" is, at its core, an adventure tale centering on a group of kids who follow an old treasure map in hopes of uncovering the riches it promises. Though its premise is simple, the film went on to achieve worldwide success and is regarded as a cult sensation, thanks largely to the chemistry of its now-all-star cast. Some of its more notable players include Sean Astin as Mikey Walsh, Josh Brolin as Brandon Walsh, Jonathan Ke Quan as the brainy Richard "Data" Wang, and Corey Feldman as the quick-witted Clark "Mouth" Devereaux.
These specific actors have gone on to bigger things post-"Goonies," but not all of their companions made it to the Hollywood A-list. Case in point, Jeff Cohen portrayed fan-favorite Lawrence "Chunk" Cohen: a role that had the potential to make him a big-screen regular but wound up doing nothing of the sort. These days, the former actor looks remarkably different and isn't spending any time in front of the camera. Here's why.
Jeff Cohen's Truffle Shuffling days are long gone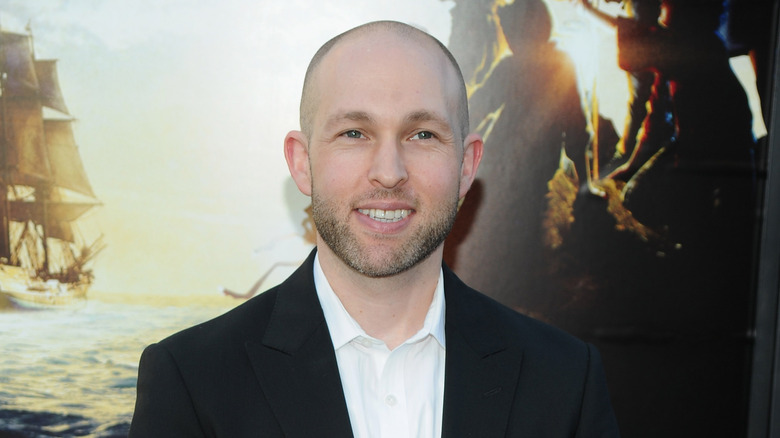 Alberto E. Rodriguez/Getty Images
When "The Goonies" was released to theaters, Jeff Cohen was only 11 years old, making him 47 at the time of this writing in August of 2021. As seen above, the man behind Chunk has changed in more ways than one over the past 36 years — shaving his head, growing out his facial hair, and dropping a few pounds as he got older. Speaking of, his weight turned out to greatly influence the direction of his professional life after "Goonies," as he told Express in 2015.
Cohen explained that back in the 1980s, there were so-called "fat kid roles" that only a handful of young actors could fill, hence why work came so easy during his youth. However, that all faded as he got older, and his body began to change. "It was survival of the fattest. But when I hit puberty, it was a career-ender for me. I was transforming from, Chunk to hunk, and I couldn't get roles anymore," he revealed, thus clarifying why he hadn't appeared on screen since the 1991 made-for-TV movie, "Perfect Harmony."
He took a vastly different path than his "Goonies" castmates, but that's not to say he hasn't found prosperity away from the film world. Jeff Cohen is currently an entertainment lawyer based in California, citing his love for entertainment as his prime reason for pursuing legal practice in that particular area. Even though things didn't pan out as he'd hoped, it's evident that Cohen has made the most of the opportunities set before him, proving beyond a shadow of a doubt that Goonies truly never say die.