Sean Astin Nearly Made A Fantastic Four Movie Starring Christina Aguilera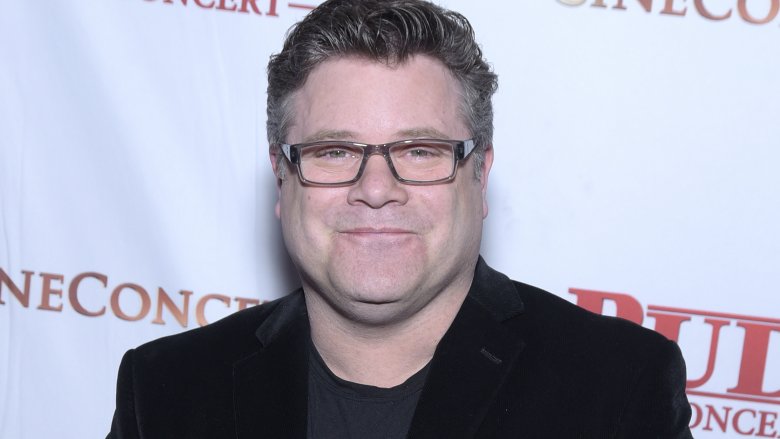 Michael Tullberg/Getty Images
Imagine if 2005's Fantastic Four was directed by a beloved Lord of the Rings actor. Sounds a bit too out-there to be true, right? Well, think again. 
Sean Astin, best known for portraying Samwise Gamgee in The Lord of the Rings trilogy, revealed during the Amazing Las Vegas Comic Con earlier this month that he came close to directing the superhero ensemble flick before Tim Story took the helm. Things very nearly panned out in Astin's favor, with Rupert Murdoch apparently digging Astin's script that he pitched and 20th Century Fox executive Tom Rothman seriously considering him for the gig after hearing his ideas — which were certainly interesting.
Collider had the full, 12-minute video of Astin hinting at what his version of Fantastic Four would have been like, and chronicling the journey he took trying to score the directing job.
Astin wanted either singer-songwriter Christina Aguilera or actress Cameron Diaz to portray Sue Storm, also known as Invisible Woman, but Diaz wasn't keen on the idea of spending hours in a make-up chair. He had his fingers crossed for Michael Chiklis to play Thing (which he actually wound up doing in Story's take on the Fantastic Four property) and lobbied hard for him to take the role when the two went to a boxing match together. Astin even crossed paths with Chris Columbus, who was eyed to direct Fantastic Four at one point, and eventual Marvel Studios president Kevin Feige on his road to the director's seat. 
"I really thought that would be a cool thing to do coming off of Lord of the Rings ... The campaign to get the job is what was amazing," said Astin. "Chris Columbus had developed a screenplay, so I went and tracked down – and it's not as easy as it sounds — where those screenplays were so I could read them, so I could see what the evolution of the story that, you know, that the studio was buying."
Completely unfamiliar with the Fantastic Four team — which includes Sue Storm (Invisible Woman), Thing (Ben Grimm), Reed Richards (Mr. Fantastic), and Johnny Storm (the Human Torch) — Astin called a comic book shop and told the employee to pull every Fantastic Four issue in stock so he could learn as much as possible. While reading, casting inspiration struck. 
"I went in there and I've got all this stuff and I'm poring through it, and I remember I was trying to meet with Christina Aguilera. I thought she'd be great as Sue Storm ... I [also] tried to talk Cameron Diaz into playing Sue Storm," he said, going on to discuss conversations he had with various high-ranking studio executives in hopes of convincing them to give him a shot at directing Fantastic Four. 
One such bigwig was Feige, who was then working as the Head of Physical Production on the Marvel movies produced at Fox in addition to serving as the president of Marvel Studios. (The Marvel Cinematic Universe hadn't yet begun at that time.) Astin recalled a discussion he had with Feige about Fantastic Four: "I said [to Kevin,] 'Listen, is there any way in the world that you'd consider me to direct Fantastic Four? He was like, 'Well, I don't know.' I said, 'So, are you saying there's zero chance, no chance, 100 percent not gonna do it?' He said, 'Well, I'm not gonna say zero percent.' I'm like, [giddy] 'Ohhhh.'"
Astin's Fantastic Four sounds like it would have wound up much different than the film we got — and probably for the better considering how much critics and fans hated Story's movie. Landing the directing gig on Fantastic Four also would have shaped Astin's career in a major way, establishing him as a big-budget superhero movie director instead of just the dude from The Goonies and Lord of the Rings who ultimately guest-stars on Stranger Things as a shy guy who gets killed by a monster. 
Now that the Fantastic Four are property of the Walt Disney Company and its subsidiary Marvel Studios, talk across Tinseltown is that the superhero squad could get rebooted a second time, following after the truly terrible refresh from 2015. If Marvel decides to walk back its previous comments and go through with another Fantastic Four film, we hope Astin's name will be at the top of the studio's list of potential directors.