What Happened To Nam Vo On The Challenge?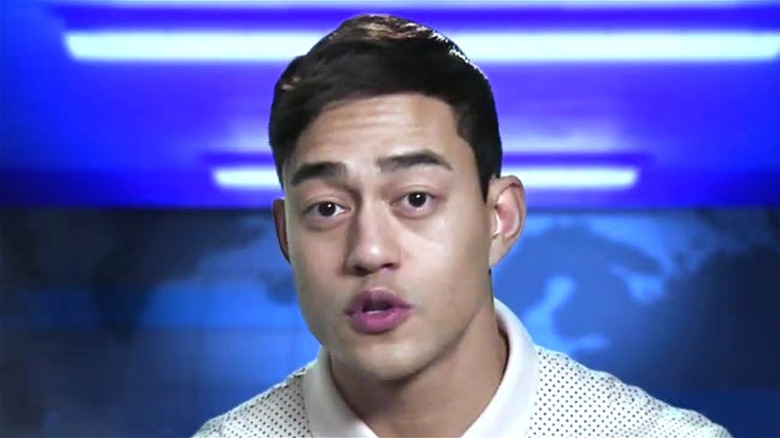 MTV
The exciting reality show "The Challenge" — not to be confused with the Mary-Kate and Ashley Olson movie of the same name — is back for its 37th season with even more stunts, drama, and obstacles. This new season features a total of 34 players, half from the U.S. and half from other countries around the world, who are paired up to compete for the chance to win big bucks. The competitors are also an interesting mix of returning players from past seasons as well as completely new challengers, which adds even more intrigue into the equation.
One of the veteran challengers is Nam Vo, who first appeared in the 36th season before he was medically discharged after getting injured during a challenge. After it was revealed he'd be leaving the show, Vo wrote on Instagram that "making this decision and taking me out of the show was taking care of me at the same time. So I could heal, get recovered and may come back even stronger."
Fans were pumped to see that Vo was back on "The Challenge" this season, but unfortunately host T.J. Lavin announced that Vo yet again "deactivated" from the competition right after Episode 1, without an explanation. So what really happened?
Vo might've had COVID-19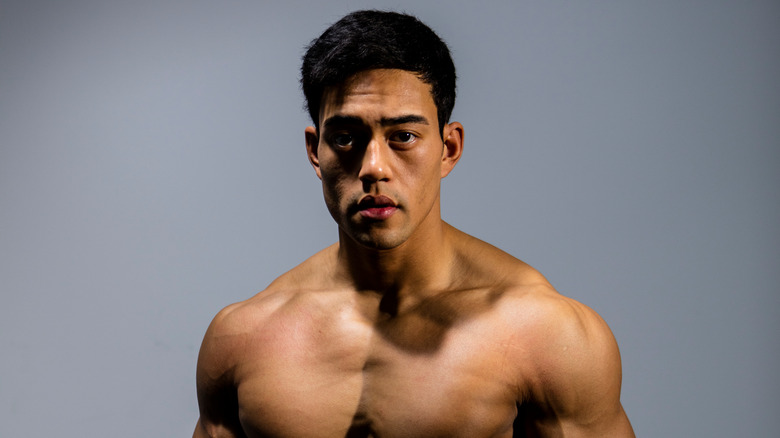 Shutterstock
While there's no clear answer as to why Vo was dismissed from the competition, the most popular theory floating around the internet is that he got COVID sometime during production and was deemed too sick to compete. In April, rumors started to circulate that production was put on hold due to the pandemic (via Screen Rant), and the crew was taking precautions to ensure everyone's health — though no names were mentioned.
Variety previously spoke with showrunner Emer Harkin, who explained what would happen if someone in the cast or crew were to get sick from COVID-19: "If any of the cast members had received a positive COVID test and been unable to start the season, there were alternates on standby. But, if someone had tested positive in the middle of filming, production would have had to shut down, send that person home and address their exit in the show." The evidence overwhelmingly points to Vo being the contestant who unfortunately got sick during filming, and had to leave the show. As Harkin explained, "We couldn't keep people there for months on end, just waiting."
Since Vo hasn't commented on the situation, we'll have to wait for an official answer.