The Gossip Girl Season 1 Episode 6 Scene That Fans Agree Went Too Far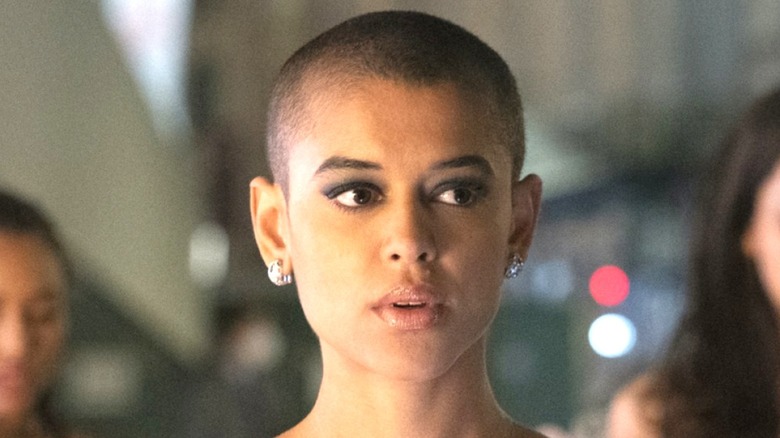 HBO Max
HBO Max's standalone reboot of "Gossip Girl" has introduced viewers to a new set of characters who run Manhattan's elite inner circle with an entirely new set of teenage problems. The original CW series ran for six seasons before wrapping up its story in 2012. However, due to the popularity of the teen drama, as well as a resurgence in interest thanks to streaming services, HBO Max decided to make a revamped version. The new show features more diverse characters with backstories that are arguably even messier than those of their predecessors. However, they're still under the watchful eye of the Gossip Girl blog, now an Instagram page, that's adjusted to the new world of social media and an ever-changing New York City. 
"Gossip Girl" recently aired its midseason finale, with the second half of six more episodes set to premiere in the fall. And while the story isn't a continuation of the CW original, it exists in the same universe with old characters being referenced from time to time. The midseason finale titled "Parentsite" left viewers with an entire new set of questions about the drama circling Manhattan's private high schoolers. But one scene in particular, involving a fan-favorite character, left a bad taste in some viewers' mouths.  
Aki's dad outing him in "Gossip Girl" episode was particularly cringe-worthy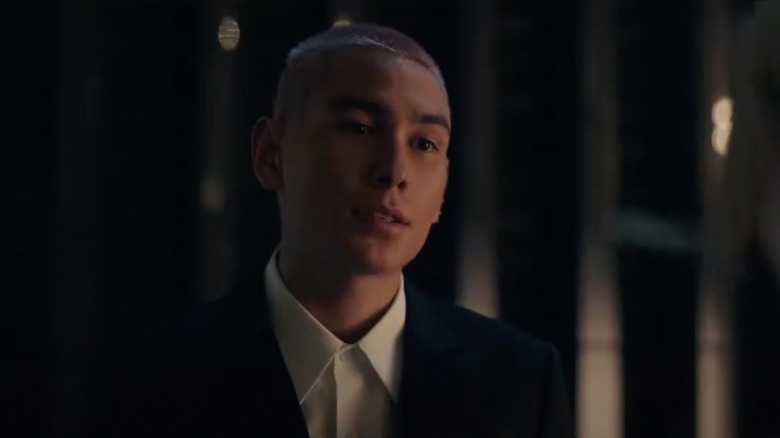 HBO Max
There was a lot going on in episode six of the "Gossip Girl" reboot, from protests to throuples. But one particular moment involving Aki's (Evan Mock) dad left fans in the show's Reddit page shaking their heads. In the episode, Aki's media-mogul father Roger joins Obie (Eli Brown) and his family at a fancy dinner party. Roger is a dark character to say the least — he seems more concerned about his own reputation (and the money in his wallet) than anyone and everyone's feelings, including his son's. At the party, the group talks about how Roger's company is getting sued by a gay man accusing the company head of being a bigot. Roger refers to gay people as "them" which causes Aki to leave the restaurant for a moment alone. A frazzled Audrey (Emily Alyn Lind), in defense of Aki, tells Roger to be more sensitive, saying, "You never know how someone at the table identifies." Aki's mother catches on that she's talking about her son and it's a truly awkward moment.  
While Audrey's slip up seemed fairly innocent, Roger took the information and used it for his own personal gain. The businessman was asked by a broadcast news reporter about the impending lawsuit, and used the sexuality of his son (who has yet to come out himself) as his own defense. "How can my company and I be homophobic when my own son, Aki, who I love very much, is gay himself?" Roger says. Aki is bisexual, to start, and has yet to say the words out loud to himself, let alone on a public news broadcast. Many fans said it was particularly hard to watch Aki get outed twice because he's a sweet and innocent character, particularly compared to the other "Gossip Girl" counterparts. And to make matters worse, his father wasn't even apologetic for throwing his son under the bus after the fact. 
Clearly this is a rough moment for fans of the show and Aki, and only serves to highlight just how villainous a character Roger truly is.