Where Was The Kissing Booth 3 Actually Filmed?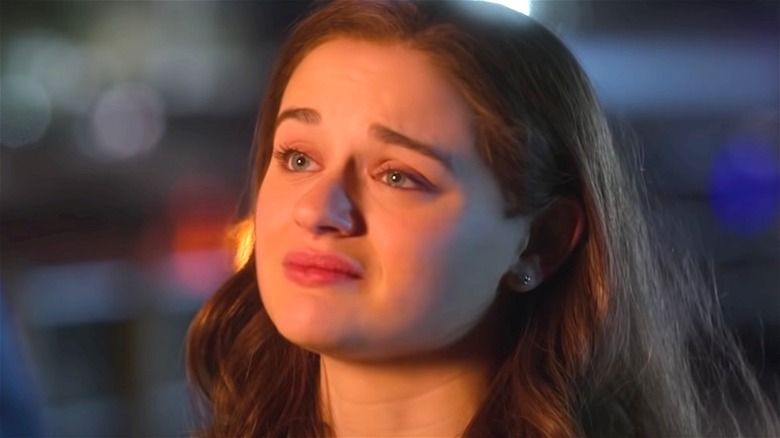 Netflix
"The Kissing Booth 3" is currently sitting at the top of Netflix's Top 10 chart. It's the final chapter in the teen romantic comedy trilogy, and finds Elle Evans (Joey King) struggling to decide if she wants to go to college at Berkeley with her best friend Lee Flynn (Joel Courtney), or Harvard, where her boyfriend and Lee's brother Noah (Jacob Elordi) already goes and has made plans to get an off-campus apartment for them to live in.
She's also struggling in her relationship with Lee, who feels like Elle doesn't care about him as much as Noah. All of this is happening against the backdrop of a final summer at the Flynns' beach house, where Elle and the boys spent their summers as kids, before Mr. and Mrs. Flynn (Morné Visser and Molly Ringwald, respectively) sell it.
The movie is set in California, but the actual location of the Flynns' beach house is very, very far from the Golden State. Here are some of the filming locations for the final "Kissing Booth" movie.
The Kissing Booth 3 was filmed in South Africa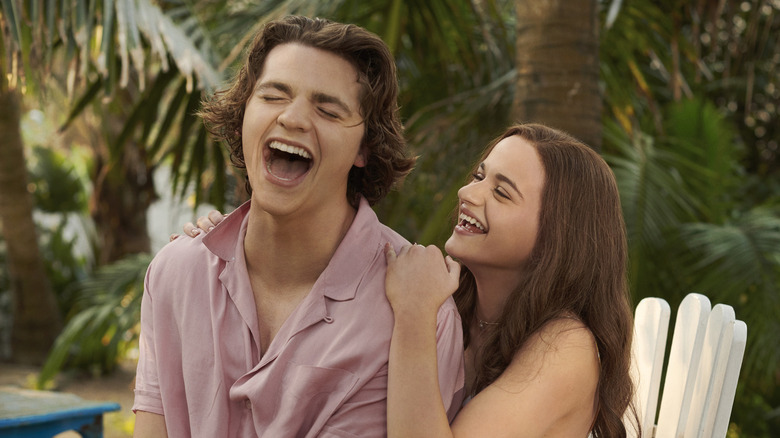 David Bloomer/Netflix
"The Kissing Booth 3," like the previous two "Kissing Booth" movies, was primarily filmed in South Africa, with only a handful of scenes actually filmed in California. The luxurious, modernist Flynn house that's appeared in all three films is located in Cape Town, and has also served as the setting for Miley Cyrus' episode of "Black Mirror" and the 2020 season of the British reality TV hit "Love Island," according to The Tab.
The specific location of the Flynn family beach house is at 35 Green Point Drive in Palmcliffe, Ezembeni, according to Atlas of Wonders. Palmcliffe is a quiet beach town on the Indian Ocean about 25 miles south of the city of Durban in the KwaZulu-Natal South Coast region.
The beachfront restaurant where Elle works and runs into Marco (Taylor Zakhar Perez) is the Dunes Beach Restaurant and Bar on Hout Bay Beach in Cape Town, according to Atlas of Wonders. That source also reports a number of other filming locations for the film in South Africa as well, including Wynberg Park and Camps Bay Beach in Cape Town, the University of Cape Town, and the UShaka Marine World water park in Durban.
The aquarium the kids visit on their trip up the coast is supposed to be the Monterey Bay Aquarium, but it's actually the aquarium at UShaka Marine World.
Meanwhile, some of the California scenes were actually filmed in California, including the scenes at the Santa Monica Pier and Randy's Donuts in Los Angeles, according to Newsweek.