The Rom-Com Threequel That's Absolutely Dominating Netflix Right Now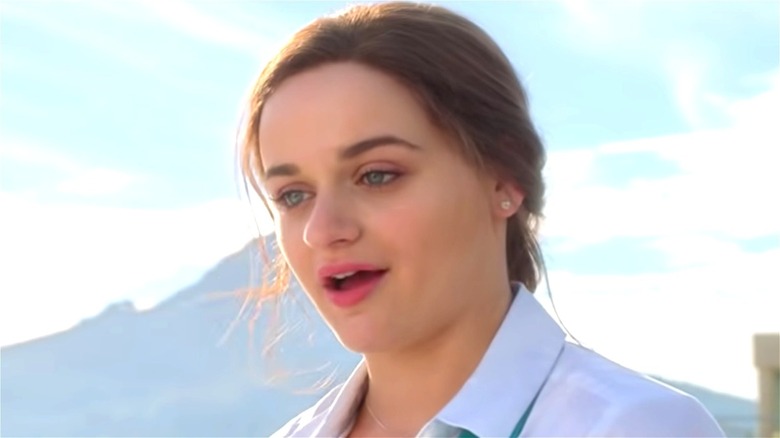 Netflix
Netflix has rejuvenated the romantic-comedy genre with some of the biggest hits of the last few years. The "To All the Boys I've Loved Before" trilogy told the heartwarming tale of a girl having her deepest secrets revealed, only for the incident being exactly what she needed to approach everyone she had a crush on. That's not even getting into the host of rom-coms that pop up on the streaming platform around the holidays about people finding love in the midst of winter.
Netflix even has another romantic trilogy that recently wrapped up — "The Kissing Booth 3." The first film follows Elle (Joey King) as she strikes up a romantic relationship with an older bad boy Noah (Jacob Elordi). The only problem is that Noah's the older brother of her long-time best friend Lee (Joel Courtney). Being the third and final installment of the series means a lot of hype surrounded this movie before its release. It should come as no surprise that it instantly skyrocketed to the highest spot of Netflix's Top 10. Luckily, you can binge-watch all three films on Netflix now to see how this tale of love comes full circle.
The Kissing Booth 3 depicts young love before college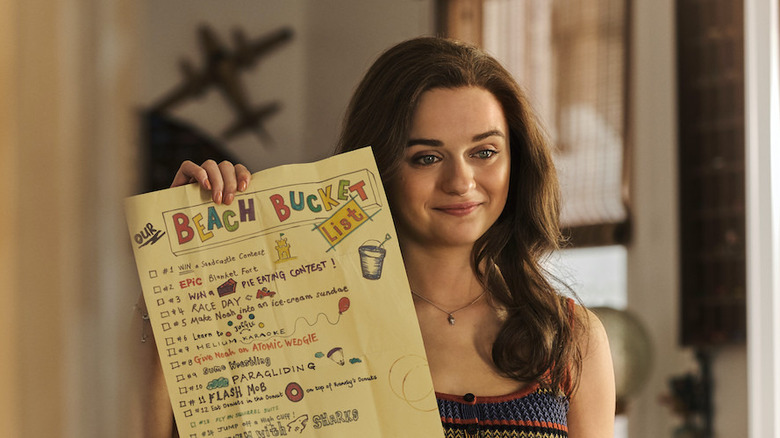 Netflix
It's the summer before going off to college, and Elle wants to make the most of her time with Noah. She plans a whole bucket list of things for the two of them to do together, which only becomes more hectic as Elle attempts to navigate the future of her friendship with Lee. All the while, Lee's girlfriend, Rachel (Meganne Young), plans on going to a different college, so they're trying to make the most of the time they have together for the time being. 
"The Kissing Booth" series has always been good at depicting the high-stakes feeling of high school decisions. That time of life is unique because your choices impact you for the rest of your life. Adults may not understand the stress, but between deciding who you're going to take to prom and which college you want to attend, there's a lot on the line. 
Some critics have enjoyed this series all the way through, and Chelsie Derman of The Young Folks writes how "The Kissing Booth 3" is a fitting conclusion to another stellar Netflix trilogy. She writes, "Ultimately, these stories have been all about friendship, and that's remained true until the very end. Life may not have turned out the way these characters expected, but it was enjoyable seeing Elle succeed in her future endeavors."
With all three "Kissing Booth" movies available to watch, they make the perfect marathon when you're in the mood for love.