Uta No Prince-Sama: Maji Love Film Series - What We Know So Far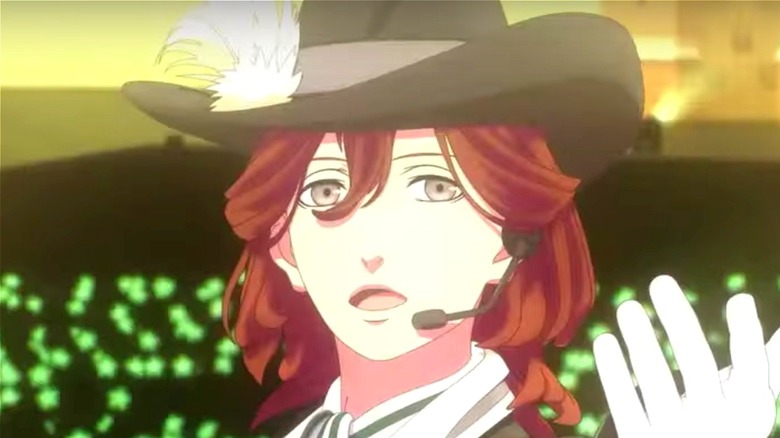 Broccoli
Originally a video game franchise in the romance visual novel style, "Uta no Prince-sama" began with the first game released for Playstation Portable in 2010. Finding great success, this then spawned multiple sequel games and spinoffs, as well as an anime adaptation. As the story goes, the protagonist is a young girl named Haruka Nanami who joins the musical Saotome Academy in order to follow her dream of becoming a composer. But in order to graduate from the school, she must team up with a boy from the idol track and create a song together. Haruka develops an instant connection with six of her idol classmates, who are all vying for her affection in a school that prohibits romance. So what will she do? "Uta no Prince-sama" is similar to other popular anime like "Love Live! Superstar!!" and "Kageki Shoujo!!", which deal with young characters who hope to become part of an idol group or perform on stage.
The anime adaptation series began with "Uta no Prince-sama: Maji Love 1000%," which aired 13 episodes in 2011. The story follows Haruka's journey with the six boys at her school as they grow together to form an idol group called Starish, with Haruka as their composer. Shortly after, a second season known as "Uta no Prince-sama: Maji Love 2000%" came out, with 14 episodes airing in 2013, which greatly expanded the story, adding other idol groups and important characters. Two more seasons of the anime followed before the franchise branched off into films, showcasing stage performances of the in-universe idols. Now the production studio Broccoli has announced that more of these movies are to come, starting with "Uta no Prince-sama: Maji Love Starish Tours," coming out soon.
Here's everything we know so far about the upcoming "Uta no Prince-sama: Maji Love" film series. 
What is the release date for the new Uta no Prince-sama: Maji Love film?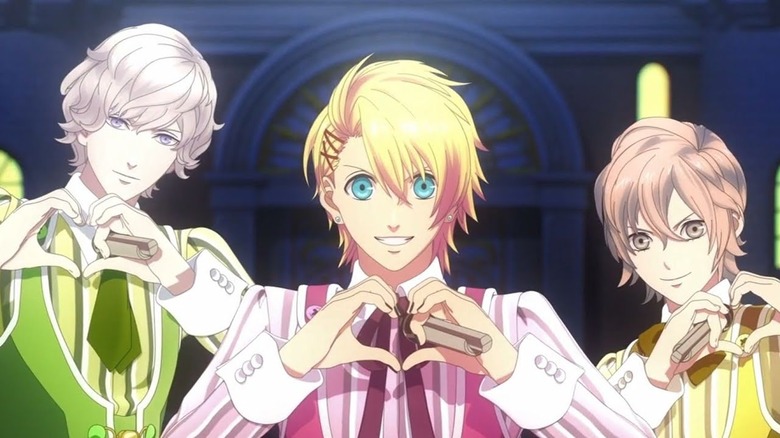 Broccoli
The first film of the franchise was "Uta no Prince-sama: Maji Love Kingdom," which was released on June 14, 2019. The movie is basically a full concert put on by the three main in-universe idol groups: Starish, Quartet Night, and Heavens. The concert is sort of a battle of the bands performance, with four different encores included. Now the anime is coming back with another concert film — and more to come in the future — called "Uta no Prince-sama: Maji Love Starish Tours," which will focus solely on the original idol group, Starish. The "live" performance of the seven-member group will be newly animated just for the movie.
Luckily for fans of Starish and the "Uta no Prince-sama: Maji Love" franchise, the new movie is expected to be released in 2022, as revealed in a post from the official Twitter account. There is no exact date yet or any clue as to whether the movie will be out in early 2022 or later in the year, but at least it gives fans an idea of when "Uta no Prince-sama: Maji Love Starish Tours" will arrive. As this movie was announced as part of a "film series," more movies — whether they be concert films or narrative stories — are expected to follow after. It can be assumed that there will be at least one more concert-style film, probably featuring Quartet Night or Heavens. 
What characters will be in the new Uta no Prince-sama: Maji Love movie?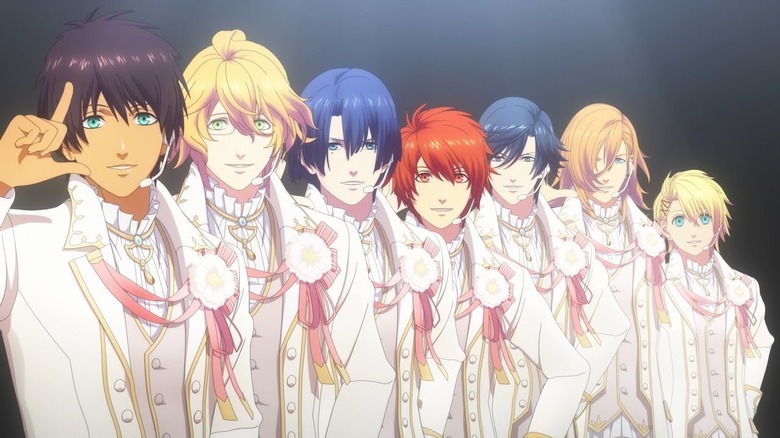 Broccoli
The idol group Starish, which is the focus of the upcoming "Uta no Prince-sama: Maji Love Starish Tours" film, consists of seven different members. Taniyama Kishow voices Shinomiya Natsuki, a tall member with wavy blonde hair who is very enthusiastic about all the things he loves, Miyano Mamoru plays Ichinose Tokiya, a quiet perfectionist with dark blue hair, while Toriumi Kousuke voices Aijima Cecil, a tall, tan member with dark brown hair who is the prince of a fictional country called Agnapolis. 
Also in Starish are Jinguji Ren (Suwabe Junichi), a carefree charmer with shoulder-length reddish blonde hair, Ittoki Otoya (Terashima Takuma), the athletic older half-brother of Cecil with red hair, Kurusu Syo (Shimono Hiro), the shortest member who is energetic and stylish, and the final member, Hijirikawa Masato (Suzumura Kenichi), who has blue hair and a stoic aura, hiding his softer side from those around him. 
Although the new movie is expected to be structured like a regular concert, all of these characters will get plenty of screen time that will showcase their personalities and the interpersonal relationships of Starish.
What will the next Uta no Prince-sama: Maji Love movie be about?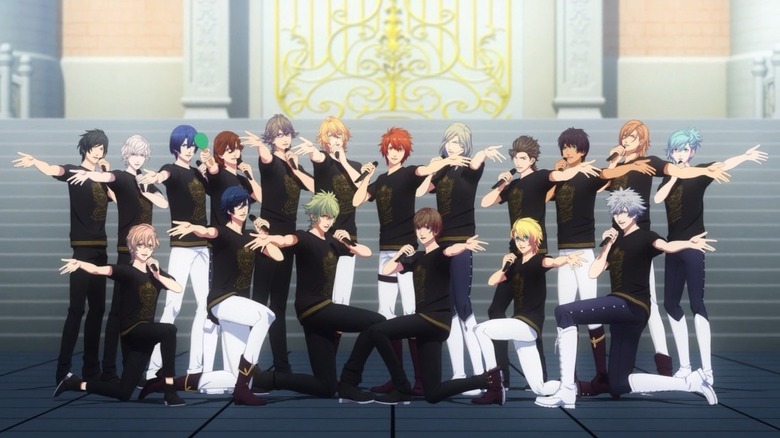 Broccoli
In "Uta no Prince-sama: Maji Love Starish Tours," Starish will be performing a concert like no other. Elements Garden will be composing the music, which will likely consist of all new songs, though past hits from the anime series and the previous film might also be included. All of the members are hardworking and devoted to singing, which leads them to create elaborate performances with stylish outfits and set pieces. There is no information yet on what sort of show Starish will put on, but longtime fans can expect it to be similar in tone and style to the Starish parts of the "Uta no Prince-sama: Maji Love Kingdom" movie. 
Considering the title of the new movie includes the word "tours" and the first promo image shows all Starish members sporting a passport, it's possible that there will be a world travel aspect of the story as well. Maybe the film will set different song performances on stages around the world, as if the audience is coming along with the popular idol group on their first major tour. Fans will just have to wait and see what's in store for them when "Uta no Prince-sama: Maji Love Starish Tours" is finally released next year.