Kageki Shoujo!! - What We Know So Far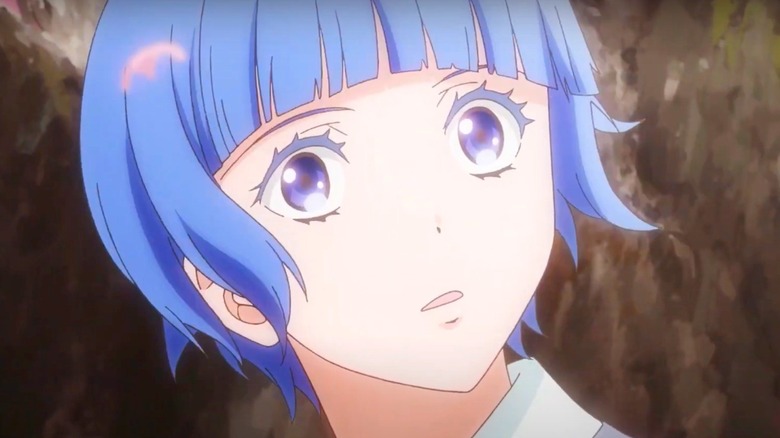 Pine Jam
When finishing a series, it is often a challenge when deciding what to watch next. With so much manga becoming anime, it is not easy to pick something new. In fact, all the options can be overwhelming. However, for those looking for a show that has a wide cast of female characters,"Kageki Shoujo!!" —which has recently been adapted — might be a good choice to add to the watch list. 
Created by Kumiko Saiki, the manga ran in "Jump Kai" from 2012 to 2014 and was rereleased with an omnibus in 2019. The sequel debuted a year later and has since been serialized into ten volumes through the magazine, "Melody." The title is also known as "Opera Girl," and as expected, the story takes place in a musical setting as show business hopefuls aim to fulfill their dreams at the Kouka Kageki Musical Drama Academy. Here is everything we know about the anime, including the release date, the characters, and the overall plot.
What is the release date for Kageki Shoujo!!?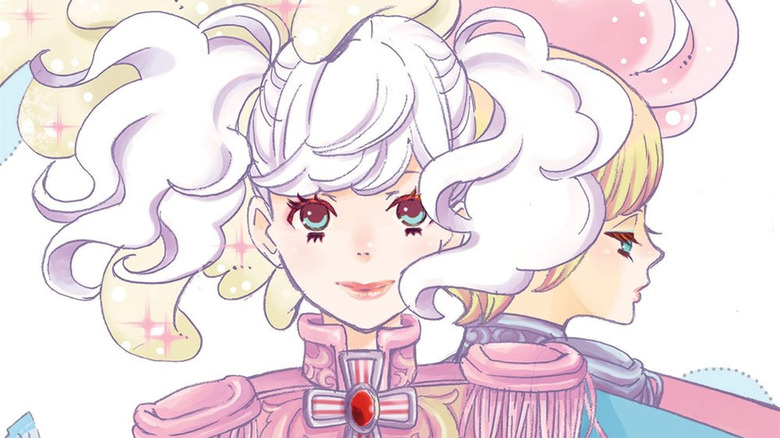 Kumiko Saiki/Jump Kai
It was revealed via Anime News Network that the "Kageki Shoujo!!" adaptation would be premiering sometime in 2021. The announcement came in 2020 with the December issue of "Melody," which featured a cover image and a statement from Kumiko Saiki concerning the manga's anime release.
The anime's official website shared a promotional teaser trailer in February 2021. The video featurs the Kouka Kageki Musical Drama Academy, the women of the opera company performing, and Sarasa Watanabe taking a step through the door and finding herself on the same stage.
A second, longer trailer was released near the end of June, showing off the characters in more depth and the potential relationships between them. The video prepared fans for the debut, which officially happened on July 4th thanks to the efforts of Pine Jam Studios, Kazuhiro Honda, Tadashi Morishita, Takahiro Kishida, and Tsuneyoshi Saito. The premiere was well-received, as seen through the reviews left on Anime News Network.
Who is in Kageki Shoujo!!?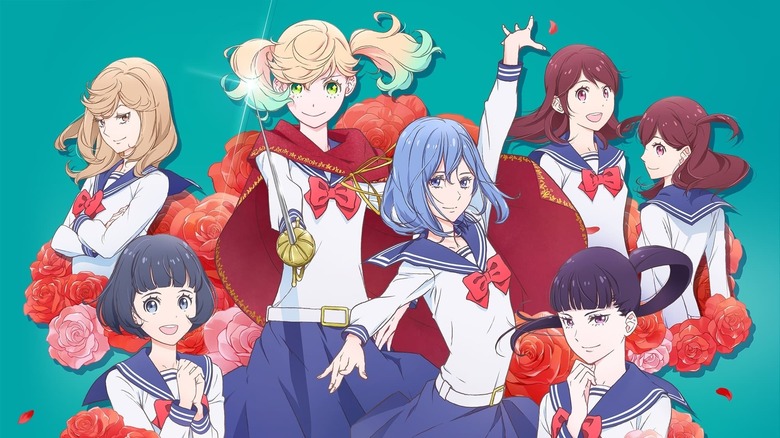 Pine Jam
At the all-female Kouka Kageki Musical Drama Academy where the students play both male and female roles, there is a group of talented and unique people following their artistic goals. These passionate students include Sarasa Watanabe, an enthusiastic country girl who must attend the academy in order to fulfill her dream of playing Oscar in "The Rose of Versailles." Her roommate, Narada Ai, is a former J-idol who has a disturbing run-in with an intrusive fan and whose stoic attitude differs greatly from Sarasa's. 
They are joined by Sei Satomi, a "male" performer of the Red Flower Opera Company; Hijiri Nojima, the vice chairman of the music department; Sawa Sugimoto, a calm and highly-talented dancer and singer who gained entrance with a top score; Kaoru Hoshino, the daughter and granddaughter of two former Kouka actresses; Ayako Yamada, an insecure and shy girl who dreams of playing female roles; Chiaki and Chika Sawada, bright and cheerful twin sisters who are extremely close; and their acting instructor, Mamoru Ando, who is also a popular ex-musical actor. 
These characters are likely to interact with other staff and students that work at and attend their school. 
What is the plot of Kageki Shoujo!!?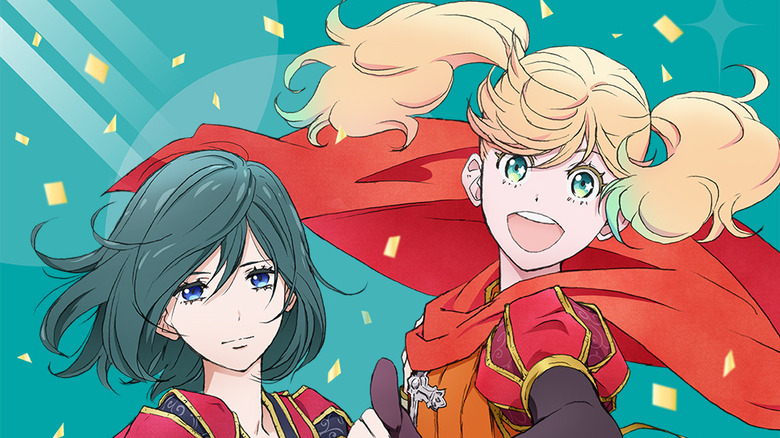 Pine Jam
"Kageki Shoujo!!" will follow the musical journeys of Sarasa Watanabe and Narada Ai as they attend Kouka Kageki Musical Drama Academy with their like-minded peers. Similar to most anime series, it is likely the first season will consist of a minimum of 13 episodes or even as much as 25. Viewers will watch Sarase being accepted into the academy and the measures she will have to take in order to play her dream role on stage. As she does this, she will grow closer to her roommate, Narada. There will probably be a lot of mishaps as their different personalities clash. However, there is bound to also be a lot of friendship between the two girls and the other students. 
Being a former idol of a popular Japanese group, Narada must deal with reputation her work has given her, as well as her unpleasant encounter with a fan that has left her jaded. Perhaps her newly-formed relationships with Sarase and the others will open her up and give her a more positive outlook on life.