Everybody Hates Chris Animated Reboot - What We Know So Far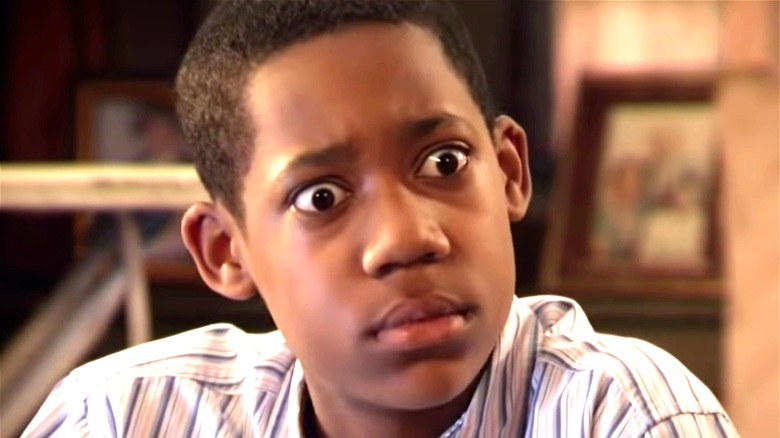 The CW
"Everybody Hates Chris," the acclaimed family sitcom based on the teenage years of comedian Chris Rock that ran for four seasons on UPN and The CW from 2005 to 2009, is getting an animated series reboot from CBS Studios, according to Deadline.
"Everybody Hates Chris" is in the interesting position of being considered by many to be underrated, as shown in a tweet from podcaster Jamil "Mal" Clay, who last year posted that the show "doesn't get debated enough" and is "disrespectfully underrated" and got over 4000 retweets and 10,000 likes for his take. People who have watched "Everybody Hates Chris" love it and relate to it –- on the 10th anniversary of its finale, Revolt TV published an article about the ways Black America saw itself in the show -– but it was never a huge hit. It's beloved and popular enough for the studio to think it's worth bringing it back in a different iteration, though, so they're going to give it a shot.
The reboot is still in the development stage, so we don't know too much about it, but here's everything we do know or are willing to speculate about regarding the "Everybody Hates Chris" animated reboot.
What is the "Everybody Hates Chris" reboot release date?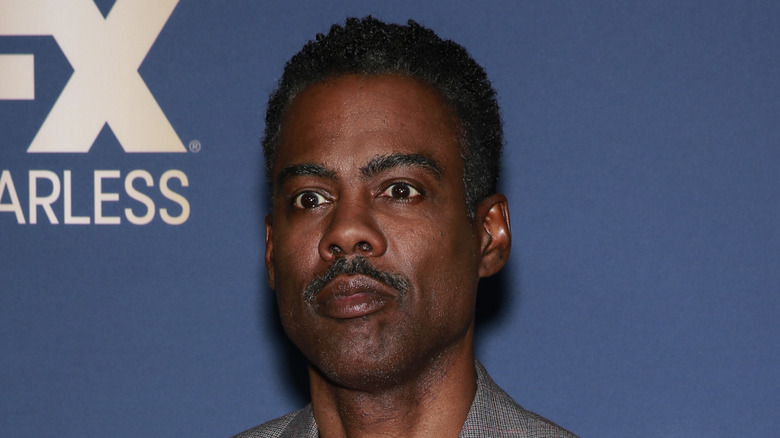 Shutterstock
The new version of "Everybody Hates Chris" hasn't been officially ordered to series, so it's too early to say when it might come out. There's also no network or streaming service attached to the project yet, but ViacomCBS' Paramount+ platform, home of animated comedies like "Star Trek: Lower Decks" and the upcoming "The Harper House," seems like a likely potential home and is in contention to be, according to Deadline. Neither the CBS broadcast network nor The CW, the network that used to air "Everybody Hates Chris," regularly host animated comedies. The original series is available to stream on Hulu, Peacock, Paramount+, and CW Seed, so Hulu and Peacock may be potential homes as well.
Deadline reports that the animated reboot will be written and executive-produced by Sanjay Shah, who's best known for co-showrunning the Apple TV+ animated sitcom "Central Park." He's also worked as a writer and producer on live-action shows including "Fresh Off the Boat," "Enlisted," and "Cougar Town."
Who is in the "Everybody Hates Chris" reboot cast?
The CW
Chris Rock is slated to return as the narrator, looking back on his experiences as a boy from his grown-up perspective, just like he did on the original series. The co-creator (with Ali LeRoi) and executive producer of the original series will certainly also get an executive producer credit on the reboot as well.
Beyond that, no cast has been announced. The original cast featured Tyler James Williams as Chris, Terry Crews as his father Julius, Tichina Arnold as his mother Rochelle, Tequan Richmond as his brother Drew, Imani Hakim as his sister Tonya, and Vincent Martella as his best friend Greg Wuliger. It's possible that any, all, or none of them could return. Deadline consistently describes the animated series as a "reboot" and not a "revival," which indicates that it will be a new take on the material rather than a continuation of the original series, but how much it changes and how much it stays the same remains to be seen.
What is the "Everybody Hates Chris" reboot plot?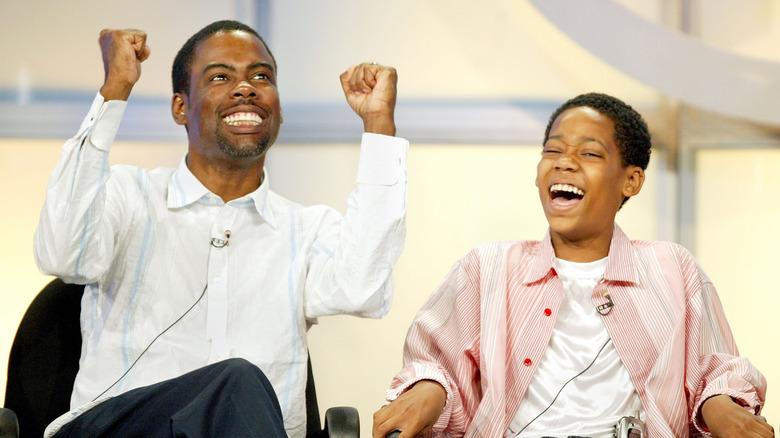 Frederick M. Brown/Getty Images
Plot details for the animated reboot have not been revealed yet, but it seems likely that the premise will be the same or very similar: Stories from Chris Rock's life growing up in a working class family in Bed-Stuy, Brooklyn in the 1980s.
Because the new series is animated, however, it will be able to do things the original series wasn't able to do. Animation means all kinds of fantastical things that live-action shows would be unable to do for tonal or budgetary reasons are now available to try. We might be able to see "Everybody Hates Chris" with Chris' frequent daydreams rendered even more imaginatively. It might be more like TV's current favorite animated middle school sitcom, "Big Mouth," than the original "Everybody Hates Chris" was — not that "Everybody Hates Chris" will be as dirty as "Big Mouth." That seems unlikely. 
It may also make a more pointed effort to comment on contemporary social issues. TV (and the broader culture) has changed a lot since "Everybody Hates Chris" originally aired, and so the new show might be empowered to really dig into issues of race and class in a way it couldn't as a broadcast sitcom in the mid-to-late '00s.