What The Cast Of Everybody Hates Chris Is Doing Now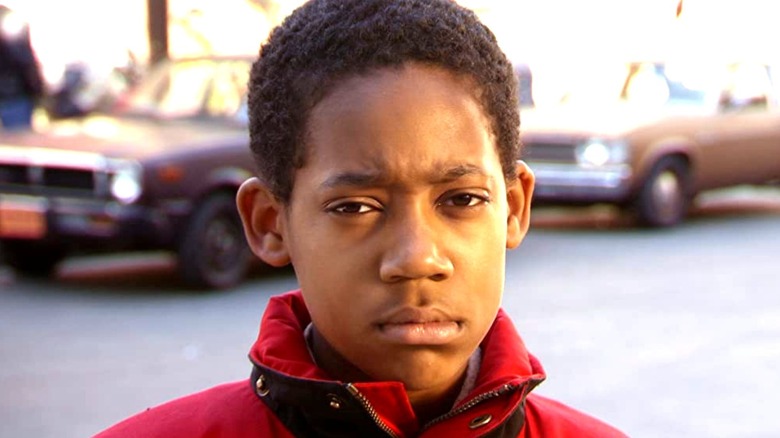 The CW
On February 7, 1965, Christopher Julius Rock was born in Andrews, South Carolina to parents Julius and Rosalie. Little did they realize, their son would grow up to become one of the most recognizable and hilarious comedians and actors of all time and leave an unmatched mark on pop culture. Of course, with this lofty status came opportunities, chances to embark on creative endeavors that weren't available to just anyone in the industry. Realizing this, Chris Rock set out to tell his life's story in a televised format, albeit with some slight narrative tweaks.
Thus, "Everybody Hates Chris" was born — a sitcom dedicated to showing audiences what Rock's life was like as a kid growing up in Brooklyn, New York with just enough modifications to make it a digestible TV program. It arrived on the small screen in late 2005 and immediately became a huge hit, propelling it to a total of four seasons that contained 88 episodes. It examined everything from race and class relations in the United States to old-world family dynamics that aren't as prevalent as they once were, captivating audiences in a thought-provoking yet entertaining manner.
Alas, all good things must come to an end, and "Everybody Hates Chris" bid viewers farewell in 2009. Now 12 years removed from its cancellation, here's a look at what the cast of the soon-to-be-reimagined series is up to these days.
Tyler James Williams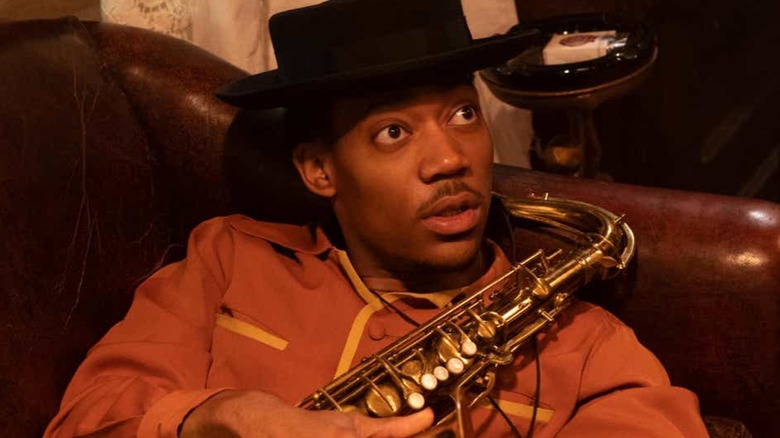 Hulu
Tyler James Williams has more than kept busy following his award-winning turn as Chris on "Everybody Hates Chris." He elevated his big-screen presence throughout the 2010s by starring in projects such as "Dear White People," "Detroit," and "The Wedding Year," but didn't abandon his television roots by any means. From live-action parts on AMC's hit title "The Walking Dead" and the CBS crime series "Criminal Minds: Beyond Borders," to voice work in a handful of episodes of "Batman: The Brave and the Bold," he has done incredibly well for himself.
As far as more recent endeavors are concerned, Tyler James Williams is still hard at work in the acting sphere. When it comes to smalls screen, he has signed up to join the main cast of ABC's "Abbott Elementary" — working alongside the series' creator and lead, Quinta Brunson, as well as talents like Chris Perfetti and Lisa Ann Walter. As of this writing, Williams' most recent cinematic credit is for director Lee Daniels' "The United States vs. Billie Holiday," where he plays famed jazz musician Lester "Prez" Young.
Terry Crews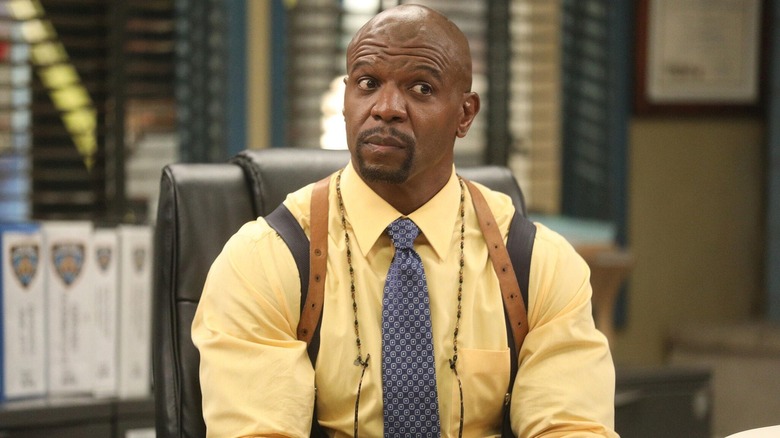 NBC
It may be hard to imagine right now, but before "Everybody Hates Chris" hit the airwaves, Terry Crews was far from a household name. He had made small appearances in film projects like "The Longest Yard" and TV shows like "My Wife and Kids," but his portrayal of Chris' father Julius is what really put him on the map. He has popped up all over the entertainment world from then on — surprising viewers on game shows, lending his voice to productions of all varieties, and even becoming the centerpiece of an entire line of Old Spice deodorant commercials. 
In the present day, Terry Crews remains an incredibly busy man with his hands in multiple cookie jars. Though he won't make it to the silver screen in 2021, he is set to voice Tentacular in 2022's "Rumble," and maintain hosting duties for both "America's Got Talent" and "America's Got Talent: The Champions." Not to mention, he's still all over the cop comedy "Brooklyn Nine-Nine" as Terry Jeffords and provides the voice of Duane Williams on Cartoon Network's "Craig of the Creek." He has delved into the world of video game streaming with his son Isaiah too, playing "Danganronopa: Trigger Happy Havoc" for a charity in late 2020 (via The Wrap). 
Aside from showbusiness, Crews is an accomplished author, releasing his autobiography "Manhood: How to Be a Better Man or Just Live with One" in 2014, and was a Time Magazine "Person of the Year Award" recipient in 2017 for his bravery in coming forward with his sexual assault experience.
Tichina Arnold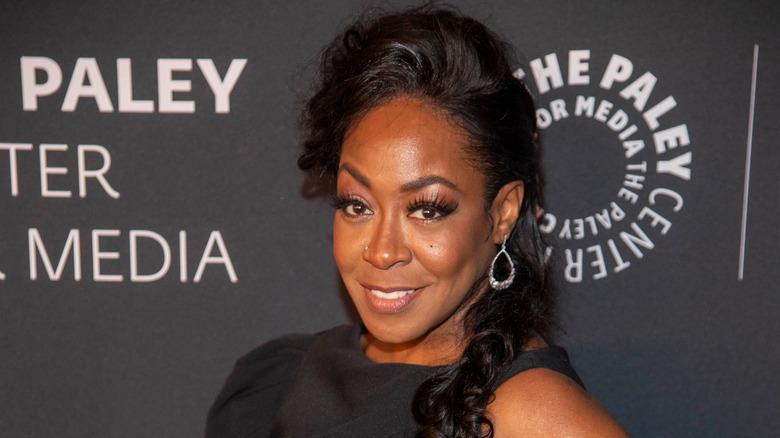 Shutterstock
Tichina Arnold had already cultivated an impressive body of work before "Everybody Hates Chris" came along, dating back to the early 1980s. She first played Mary in "The Brass Ring" before jumping at the opportunity to appear as Crystal in the movie adaptation of the fan-favorite musical "Little Shop of Horrors." She later landed the part of Pam James on the Martin Lawrence-led series "Martin," scoring one-off spots on "Law and Order" before and "The Jamie Foxx Show" after. Those choices led her to become Chris' mom Rochelle, a role she retained for the entire series.
As one would imagine, Tichina Arnold hasn't rested on her laurels in the time between the program's 2009 wrap-up to the modern-day. She's currently a part of the main cast of "The Neighborhood" as Tina Butler and lent her acting prowess to "The Devil May Care" as Jezebeth for the episode titled "The Sisters." Arnold's film credits for 2020 include just Netflix's "The Main Event" and the William Coakley thriller "Runt," a project that features one of the late Cameron Boyce's final on-screen performances.
Also worth mentioning is her role in the establishment of the We Win Foundation — a group dedicated to helping individuals and their families suffering from lupus, which her sister Zenay has been diagnosed with.
Tequan Richmond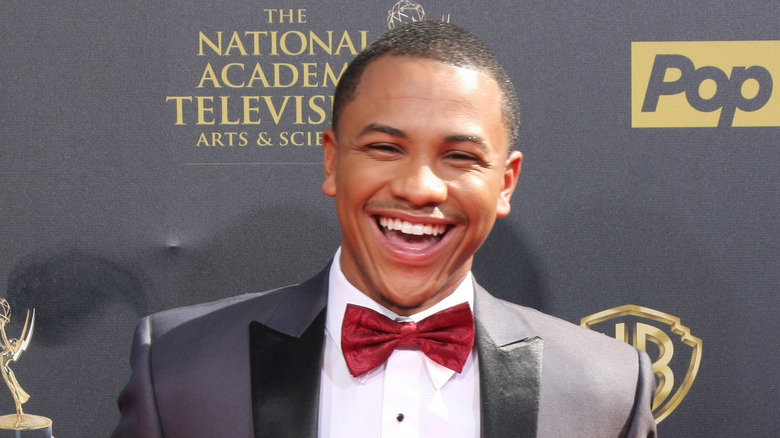 Shutterstock
Chris wasn't an only child on "Everybody Hates Chris," being the older brother of two younger siblings. The first of which is Drew, played by Tequan Richmond, an actor who has been on the entertainment scene since 2002. Before arriving on Chris Rock's series, Richmond had appeared largely in supporting roles across all kinds of television programs, ranging from "CSI: Crime Scene Investigation" to "Cold Case." He even took on the role of Ray Charles Jr. in the 2004 biographical music film, "Ray," starring Jamie Foxx as the legendary Ray Charles Sr.
With "Everybody Hates Chris" in the rearview mirror, Tequan Richmond has only continued to make his stock as a performer rise. From 2012 to 2018, he was a regular on "General Hospital" as TJ Ashford — a portrayal he earned three Daytime Emmy Award nominations for — and has gone on to be a prolific presence on "Ringside" and, most recently, "Boomerang." At the movies, his latest titles include "Nowhere, Michigan," "Savage Youth," and "Thriller." 2014's "Blue Caprice" is arguably his most high-profile credit to date, seeing as it secured him two Black Reel Award nominations.
Away from the bright lights of Hollywood, Richmond is currently cultivating a music career under the stage name T-Rich, and his work so far is currently available on Spotify. 
Imani Hakim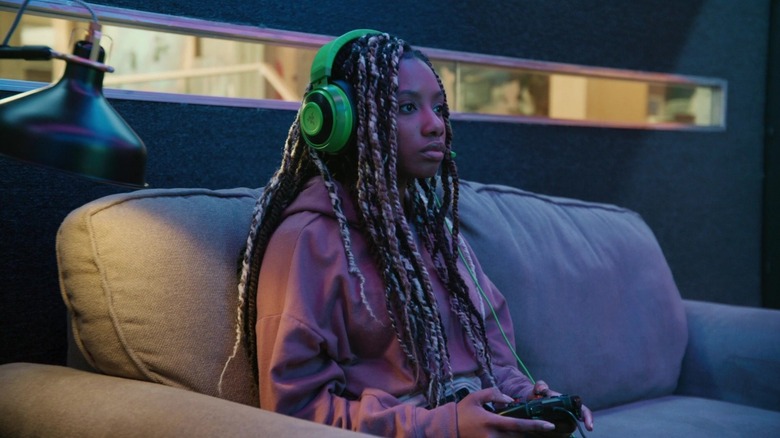 Apple TV+
As noted previously, Chris had two siblings on "Everybody Hates Chris," and his youngest was his sister, Tonya, brought to life by then 12-year-old Imani Hakim. The show gave her a start in the acting business, but she was anything but unprepared for the spotlight. At only seven years old, she started studying acting at Cleveland, Ohio's Karamu House Theater and took her education to both Alexander's Workshop School in Lakewood, California as well as The Young Actor's Space in Burbank years later.
During her "Everybody Hates Chris" tenure, Hakim scored small parts on television programs like "CSI: Crime Scene Investigation" and feature films including "Reign Over Me," finally getting her foot in the door. However, once "Everybody Hates Chris" wrapped up, she had the chance to explore her on-screen potential more so than she ever had before. She stopped by Disney's "Wizards of Waverly Place" for a spell, portrayed the titular Olympic gold medalist in the made-for-TV movie "The Gabby Douglas Story," and even took the part of Gabrielle for "Sharknado: The 4th Awakens."
At the time of publication, Hakim's current gig is on Apple TV+, where she plays Dana on the comedy series "Mythic Quest."
Vincent Martella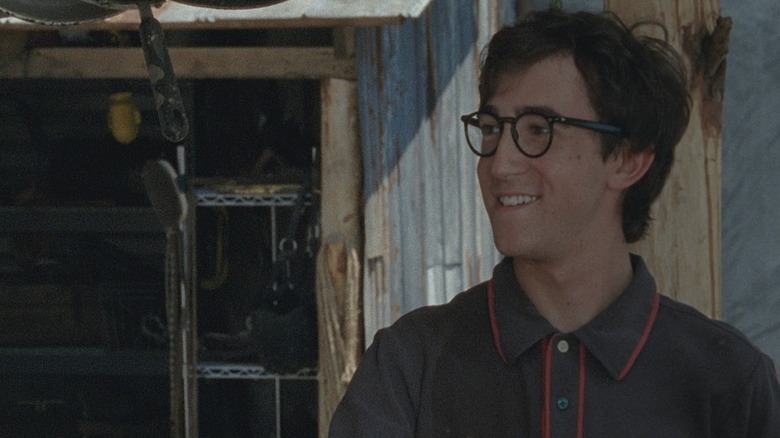 AMC
Moving away from the central family on "Everybody Hates Chris," Greg Wuliger was Chris' best friend and was brought to TV by a young Vincent Martella. At the time the series began, his resume was incredibly brief, only containing a handful of appearances on Nickelodeon's "Ned's Declassified School Survival Guide" and the theatrical Rob Schneider effort "Deuce Bigalow: European Gigolo." This meant that after he was done wearing Greg's tacky outfits, Martella's status as an actor could only go up, and up it most certainly went.
Martella is perhaps best recognized as Phineas Flynn from the Disney Channel animated smash "Phineas and Ferb," a character he voiced for the series' entire run. He has returned to the role numerous times for various spin-offs and tie-in media, but he has diversified his portfolio all the while. Martella has voiced Jason Todd for two animated Batman features — the most recent being 2020's "Batman: Death in the Family" — and Hope Estheim for the "Final Fantasy XIII," "Final Fantasy XIII-2," and "Lightning Returns: Final Fantasy XIII" video games.
Much like Tyler James Williams, Vincent Martella also dropped by "The Walking Dead" during its fourth season as Patrick. Although, unlike his "Everybody Hates Chris" castmate, his presence on the show was a one-and-done sort of deal, as he was killed off on the same episode he debuted on.