David Tennant Weighs In On Who He Would Like To See Play The Next Doctor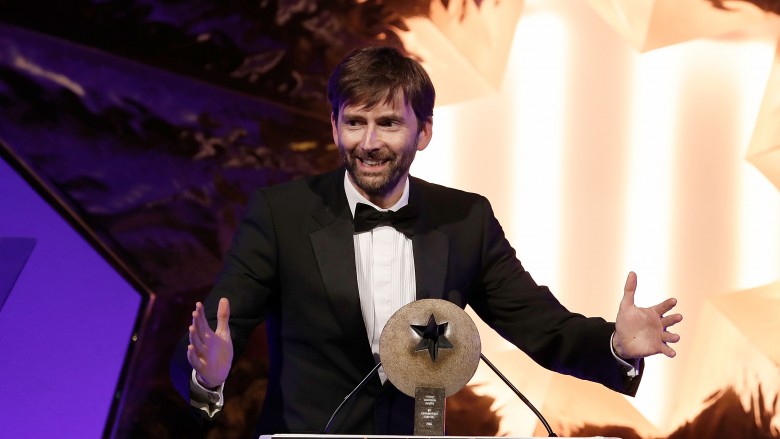 Getty Images
Peter Capaldi has said that he would like to see a woman replace him on Doctor Who, and David Tennant has a specific actress in mind.
While speaking with The World at One (via The Evening Standard), Tennant said that he would like to see his Broadchurch co-star Olivia Colman take on the role.
"Olivia would clearly be a magnificent choice," he said. "If you have the right people telling the right stories then it's absolutely a possibility."
Colman, who won a Golden Globe earlier this year for AMC's The Night Manager, already has an in with the Doctor Who brass. Chris Chibnall, who created Broadchurch, will take over as showrunner of the BBC series when Steven Moffat steps down after this season.
"If the two of them have been having top secret discussions behind my back, I will be furious," Tennant joked.
Capaldi says he wants to see Harry Potter actress Frances de la Tour be the next to take on the part. Other prominent names being discussed include Ben Whishaw, Andrew Buchan, Rory Kinnear, and Richard Ayoade. Whoever takes on the role, Tennant credits the changing on the series' star with its longevity.
"People who know the show and love the show get very attached to actors in the role but are also excited about change and renewal and that's how the show has managed to keep going over the years," he said.
Capaldi's final season doesn't start airing until April 15, so it's unlikely that we'll hear about a new doctor anytime soon. While we wait, read up on how the show's producers originally pictured the regeneration process.