The Couple That AHS Fans Agree Deserved Better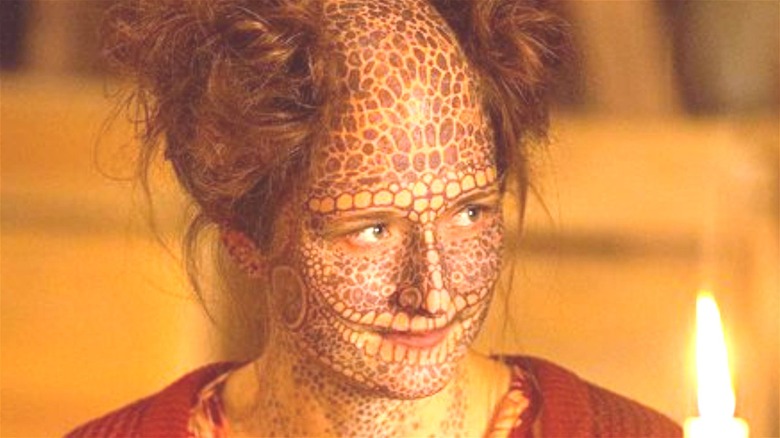 FX
When it comes to scary movies, romance can often turn deadly, and one need not look any further than films like "Scream," "Rosemary's Baby," or "The Shining" for examples of what we mean. Indeed, sometimes the killer can really be right under our main character's nose, cruelly exploiting their vulnerability under the guise of love. However, that's not necessarily the case for all horror movie and TV show couples.
While the FX anthology series "American Horror Story" has used the genre's killer couple trope before, the show has also offered plenty of other iterations of romantic duos. As a matter of fact, from disturbingly devoted partners to couples who kill together, the show has a little bit of everything when it comes to romance.
On the "American Horror Story" subreddit, fans often discuss the show's various couples, debating which is the most toxic, which should've been less trusting, and which had the best relationship. Now, a recent post from Reddit user u/TVDinnerAndChill declares that one "American Horror Story" couple deserved better than what happened to them in the show. Based on the number of upvotes and comments that the post received, it seems safe to say that "American Horror Story" fans agree with the Redditor's assessment too.
Penny and Paul's tragic love story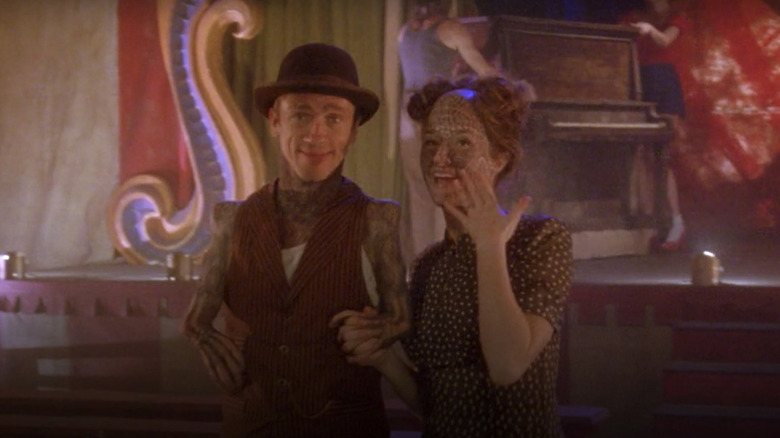 FX
"Penny and Paul deserved better!" declares the recent post in the "American Horror Story" subreddit, referring to the couple from "Freak Show." The two characters, one a candy striper-turned-freak and the other a man known as "The Illustrated Seal" because of his phocomelia and tattoos, engage in a secret affair with each other in the "American Horror Story" season — one that ultimately leads to tragic consequences for both. 
Although Penny (Grace Gummer) and Paul (Mat Fraser) initially hide their relationship because of her family, the former is forcefully tattooed and given a forked tongue by someone hired by her disapproving father after she moves in to care for Paul. Following the violent attack, Penny joins the season's central troupe as the "Astounding Lizard Girl," but the couple's time together later comes to a bloody end at the hands of the deranged Dandy Mott (Finn Wittrock).
In the Reddit thread's comments, other "American Horror Story" fans chimed in to agree with the OP's assertion about the "Freak Show" couple. "Penny and Paul were one of, if not the ONLY couples, I was rooting for," said u/ramen3323. Meanwhile, other fans agreed that Penny and Paul's story was "so sad," even going so far as to say "don't remind me" in response to thinking of their shared demise again. Reddit user u/lordcolorado also wrote, "Oh god yes they did [deserve better]. Penny's story broke my heart."
Fortunately, fans can rejoice a little in knowing that the star-crossed lovers did go on to be happily married in the afterlife, as was revealed in the "Freak Show" finale.