Why A Tale Of Two Igors Might Just Be The Saddest NCIS Episode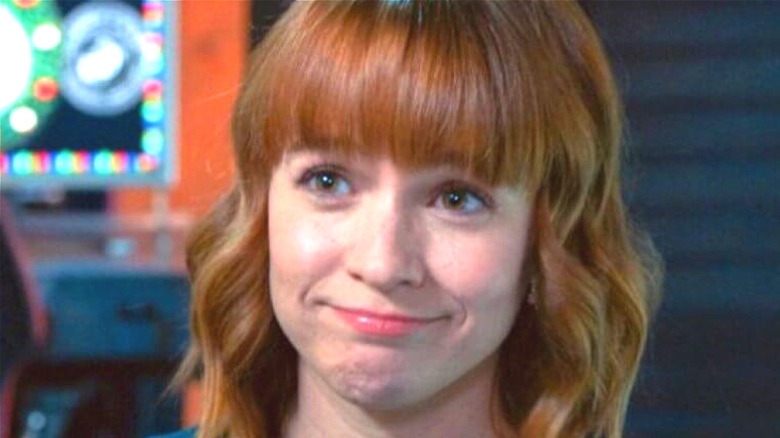 CBS
A lot of what keeps fans coming back to "NCIS: Los Angeles" – and the other "NCIS" series on CBS, for that matter — is that the individual episodes and seasons as a whole generally end on a positive note. The bad guys get caught, friendships are reaffirmed, and the team's ready to chase the next case.
However, no series would be complete without a few low points, and "NCIS: Los Angeles" has delivered its fair share of cliffhangers, tear-jerkers, and heartbreaks for fans through the years. So while the Season 12 finale — "A Tale of Two Igors" — ended with smiles all around the NCIS office, there were some unexpected twists that made for some bittersweet moments for long-term fans of the show. Ready for some insight as to why "A Tale of Two Igors" might just be the saddest "NCIS" episode so far? Here's why this episode has many viewers so upset after they watch it.
A Tale of Two Igors is a bittersweet end for some NCIS: LA characters
For those who need a recap, "A Tale of Two Igors" sees the team save Marty Deeks (Eric Christian Olsen) from a kidnapping and solve a case involving microchipped dolphins that Russian criminals wanted to weaponize. While it's ultimately a winning day for the team, the episode sadly acts as the exit for two fan favorites: Eric Beale (Barrett Foa), the team's former tech operator, and Nell Jones (Renée Felice Smith), the quirky intelligence analyst who had established herself as a compassionate leader on the show.
In the episode, Beale returns to ask Jones (whom he used to date) to partner with him in Tokyo after securing funding for his international cybersecurity tech firm. In a shock for fans, Jones accepts his offer rather than take on the operations manager position previously held by Hetty (Linda Hunt), which many felt she had been set up to accept all season.
To share their disbelief, fans sounded off in an informal poll taken by Spoiler TV about how they felt. For instance, viewer Rebecca Forest wrote, "Eric and Nell were great and there was no reason to write them off!" Another fan, Sakura, commented, "The second Eric asked her to go away with him; I immediately started crying and continued to do [so] every time both or one of them was on screen. I'll also miss the Nell/Kensi moments! ... Their hug and head kiss killed me."
End of an era
As Monsters and Critics noted, Nell's decision to leave with Eric comes when she realizes she's not the right person to replace Hetty as the team's leader, as she wasn't confident she could send people she cared about into harm's way as decisively as her predecessor. So to the surprise of many, Nell and Eric seem to be walking away for good.
However, their exits weren't entirely unexpected, as the stars opened up to TV Line about their time on the show they've called home for years. Both spoke of their experiences fondly, with Renée Felice Smith commenting, "I think that I've been ready for my next chapter for a while now," and Barrett Foa noting how pleased he was with his character's development over the years, saying, "I really love how far he's come."
Despite their happiness, we have to agree with "NCIS: LA" fan Sakura, who wrote, "It is the end of an era with Nell and Eric driving off into the sunset. Part of me is devastated 'cause I don't want them [to] go, but the most sensible part of me is very happy that they got a proper and happy send off that leaves the door open for them to come back in the future." 
Indeed, seeing more of Eric and Nell in future seasons will be the only salve for this sad "NCIS" episode.