Why Danny From The Paper Tigers Looks So Familiar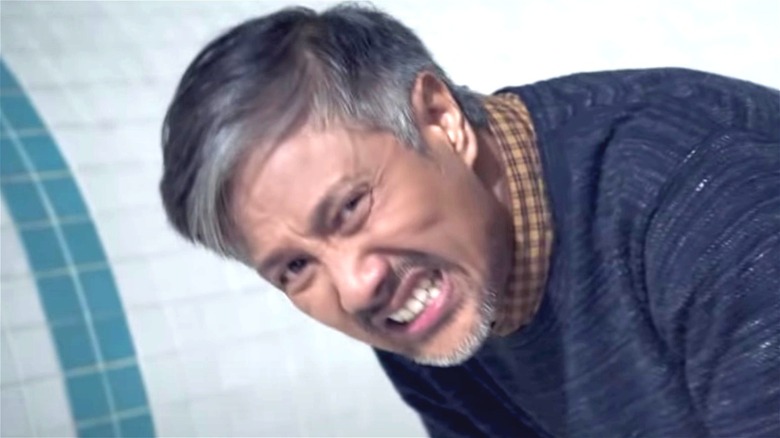 Well Go USA Entertainment
Netflix's list of their top viewed movies and TV shows is often a great place to discover underseen gems. One of the latest movies to benefit from the list is "The Paper Tigers," a martial arts dramedy that had a quiet release in May 2021. Now that it's on Netflix, though, the film is finding a new audience to appreciate its enthralling martial arts action, heartfelt story, and committed cast.
At the center of "The Paper Tigers" are Danny (Alain Uy), Hing (Ron Yuan), and Jim (Mykel Shannon Jenkins), three average middle-aged men coasting through life. However, while they may appear unassuming now, in their younger days, the triad were proteges of a martial arts grandmaster named Sifu Cheung (Roger Yuan). When their former master dies under mysterious circumstances, the men decide to get back in fighting shape in order to get to the bottom of who killed him and why.
Like the movie itself, the cast is largely made up of underappreciated character actors and martial artists. But just because they haven't been headlining Hollywood blockbusters doesn't mean you haven't seen them before. Take, for example, Alain Uy. While you may not recognize him by name alone, if you recently caught "The Paper Tigers" on Netflix, there's a good chance that he looked familiar. That's because he's been working steadily as an actor since the mid-2000s.
Here's where else you've seen Alain Uy aka Danny from "The Paper Tigers."
Alain Uy has appeared on shows like NCIS and Parenthood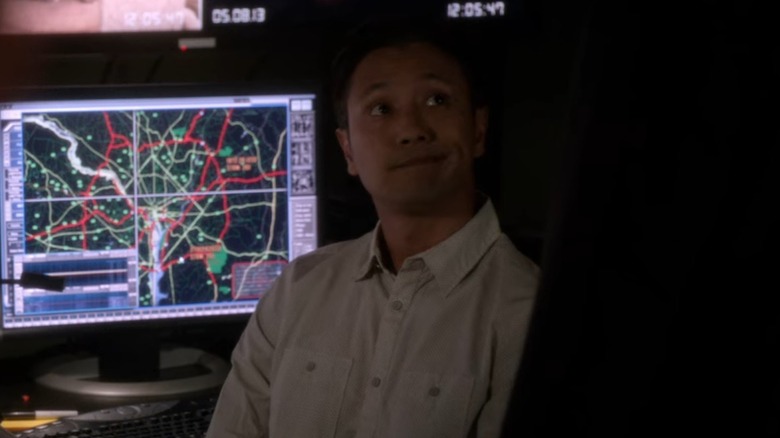 CBS
If you were getting that "looks so familiar ..." feeling while watching Uy in "The Paper Tigers" and are also an avid viewer of network TV dramas of the 21st century, then you've probably encountered Uy's work multiple times. Over the course of his career, the actor has appeared on everything from "Veronica Mars" to "ER."
Uy played an unnamed grad student on the Season 3 episode of "Bones" titled "The Pain in the Heart" and a medical examiner on the short-lived (for good reason) spin-off "Criminal Minds: Suspect Behavior." Although he played lots of unnamed bit parts during that early stage of his career, a few shows did provide him roles that had some meat on them.
The case of the week on the "NCIS" Season 10 episode "Double Blind" involves a Navy petty officer named Evan Lowry (Sean Marquette) who believes he's being stalked by a man he does not know. When the NCIS team helps him track down his unknown stalker, they learn that Lowry had inadvertently been signed up for a secretive study about the effects of government surveillance. The revelation comes when Lowry identifies the man who has been stalking him as a low-level researcher working on the project. And who plays that man? None other than Uy.
Uy also got a nice supporting part on the "Parenthood" episode "Man Versus Possum." He plays Edwin Chung, a man who tries, but ultimately fails, to get Sarah (Lauren Graham) her dream job.
Watch for Alain Uy on Season 2 of True Detective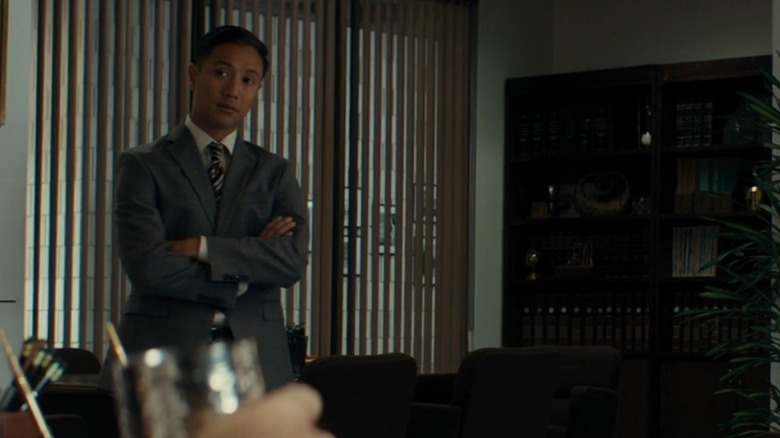 HBO
In 2015, Uy was cast in a recurring role on the second season of the hit crime drama anthology series "True Detective." Shifting the action from the swamps of Louisiana to the grimy industrial suburbs of Southern California, the second season focused on the murder of a city official of a town known for being a hotbed of political corruption and organized crime.
The mayor of fictional Vinci, California is the smarmy and often drunk Austin Chessani (Ritchie Coster). While he's technically in charge of the city, the further into the investigation the show gets, the more and more clear it becomes that there's a whole network of official and unofficial figures who are also pulling strings. One of these people is the mayor's right-hand man Ernst Bodine, who is played by Uy.
When the myriad of detectives and other interested parties meet with Mayor Chessani during their investigations, it's often Bodine who they end up dealing with. Ultimately in the grand scheme of the story, he plays a small role, but the series provided Uy the chance to take on a more substantial character.
Alain Uy got one of his darkest roles ever thanks to Helstrom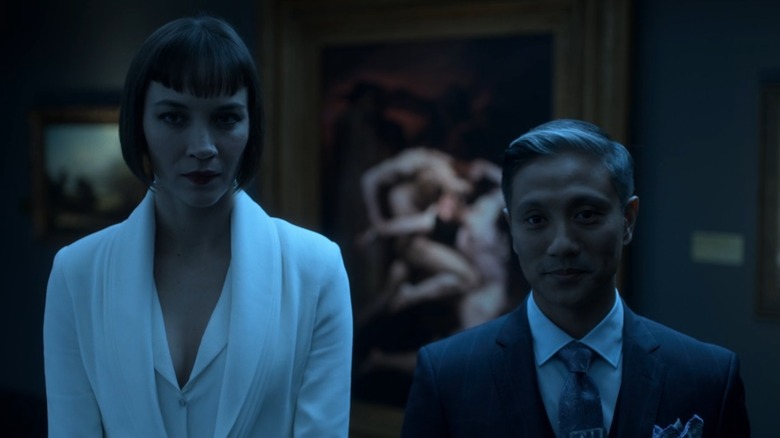 Hulu
Uy got an even juicier recurring role and became Marvel Cinematic Universe-adjacent when he was cast on the Hulu original "Helstrom." The horror-tinged series is a live-action adaptation of the adventures of Marvel Comics characters Daimon (Tom Austen) and Ana Helstrom (Sydney Lemmon), the children of a demonic serial killer who use their connection to the dark side to try and stamp out manifestations of evil on earth.
In the series, Uy played Chris Yen, Ana's close friend and business partner who comes under the influence of a skull with malevolent supernatural powers. During an interview with Hello Asia, Uy described his character as "the polar opposite of me ..." He also said of the role, "I had such a fun time playing this character and working on this series ... It's easily one of the darkest roles I have ever played."
Unfortunately, "Helstrom" was canceled after just one season. But considering the jolt in popularity "The Paper Tigers" has been experiencing on Netflix, it seems likely that there will be many other great roles for Alain Uy in the future.