Slow Loop - What We Know So Far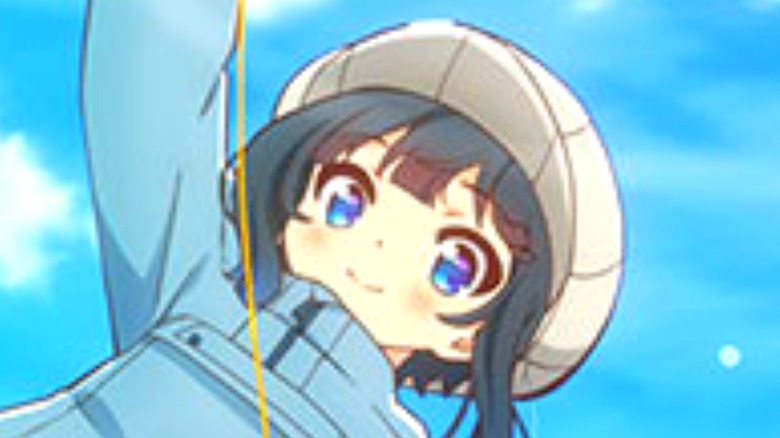 Houbunsha
It would be an understatement to say that the anime medium has things to offer everyone, no matter what they're looking for. Whether you're a fan of the horror genre and getting scared, like anything cute and cheerful, or maybe even want to watch something centered around medicine and human anatomy, you can find an anime to fit. In particular, more and more relaxing, everyday life anime stories seem to be getting made, and an upcoming series called "Slow Loop" is the newest of the bunch. 
Originally a manga by Maiko Uchino that started in 2018, "Slow Loop" is about a young girl whose main connection to her deceased father is fly fishing, which they used to do together. Now that he's gone, the relaxing activity becomes the main link between her and another girl she meets, who just so happens to be her new stepsister. The news of "Slow Loop" getting an anime adaptation was announced back in December 2020, and production on the show seems to be steadily moving along (Comic Natalie). It won't be long until fans new and old will be able to join the two girls on their fly fishing adventures. 
Here's everything we know so far about the "Slow Loop" anime. 
What is the release date of Slow Loop Season 1?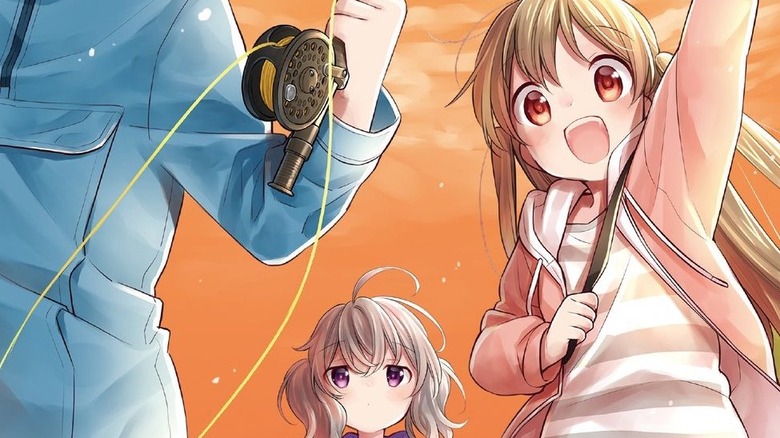 Houbunsha
For fans of the original manga, the wait for the first season of the "Slow Loop" anime won't be too long. In May 2021, the official website for the anime announced that the series will be premiering in January 2022 (via ComingSoon.net). While there isn't an exact date for the release yet, that's quite normal for anime, so there's nothing to worry about there. The CONNECT animation studio will release more information as it gets closer to 2022. 
As a story that began as a one-shot in Manga Time Kirara Forward magazine, "Slow Loop" has certainly come a long way since its start in April 2018. Right now, there is no further word about other details of thee show, like how many episodes the season will have or how it will be distributed to audiences both in Japan and across the world. Keep an eye out for more news in the coming months. 
Who are that characters of Slow Loop?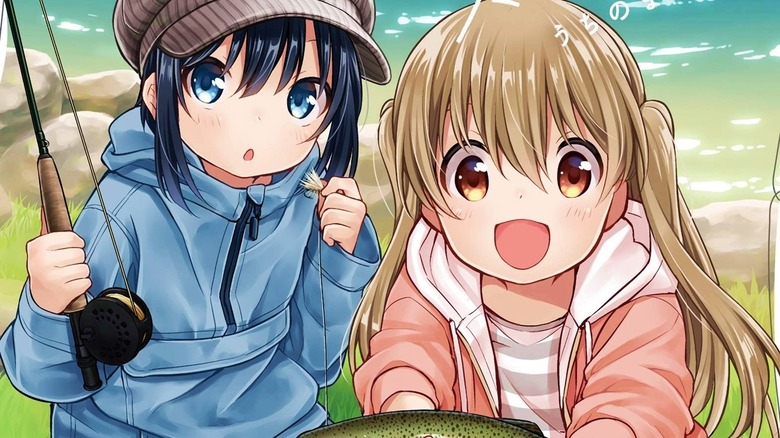 Houbunsha
The story of "Slow Loop" focuses on a young girl named Hiyori, whose late father taught her to love fly fishing. In order to feel closer to him and get a break from her regular life, Hiyori heads to the sea to fish. She ends up meeting another young girl named Koharu there, and the two bond while they fish, cook, and relax. To the surprise of both of them, they discover that they are actually new step sisters. While Hiyori's trip to the sea is initially an attempt to avoid meeting her new family, it seems like being sisters with Koharu is meant to be. 
Hiyori is the shyer of the two girls, with dark blue short hair, while the bubbly Koharu has long brown hair and is constantly smiling. The two girls' families come together after both experience tragic loss, as they try to recover and form a new life. The two girls' parents also play key roles in the story, along with a classmate named Koi Yoshinagi, Hiyori's friend since kindergarten whose father is also involved with fly fishing. There is no word yet on any voice actors involved with the series, but Noriaki Akitaya will be directing, Yuka Yamada is composing, and Shoko Takimoto is in charge of character design.
What is Slow Loop about?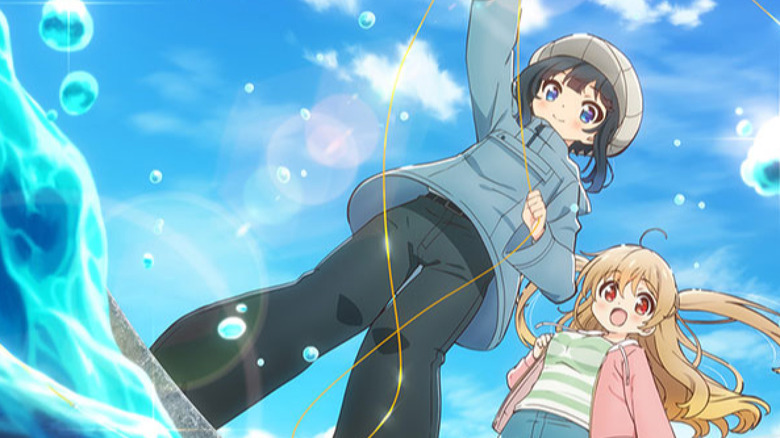 CONNECT
The tone of "Slow Loop" is similar to other more relaxed, slice of life anime like "Laid-Back Camp." In the upcoming series, the two girls are grieving the loss of family members, with Hiyori's father having died from cancer when she was younger, while Koharu lost both her mother and brother in a car accident. This leads Hiyori's mother and Koharu's father to marry each other and bring the two girls together. 
Koharu is a little older that Hiyori, but the two like a lot of the same things and can easy relate to one another, which helps them become fast friends. While Hiyori is used to always living by the sea, this is new for Koharu, having just moved to the area, and she is extremely fascinated by it. On the sisters' fishing trips, Koharu is often the one cooking the fish that they catch, as she is quite skilled at it. 
Along with Hiyori's friend Koi, the girls also meet and befriend another girl named Ichika Fukumoto and her younger sister Futuba. Ichika often comes along with the girls' fishing trips, and they quickly grow close. "Slow Loop" focuses on the development of these key relationships in Hiyori and Koharu's lives as they navigate the strange situation of their new, joined family. The story is sweet and refreshing, and the anime adaptation will be the perfect show to watch when you want to relax and have fun.