What's Happening With Richard Burgi On The Young And The Restless?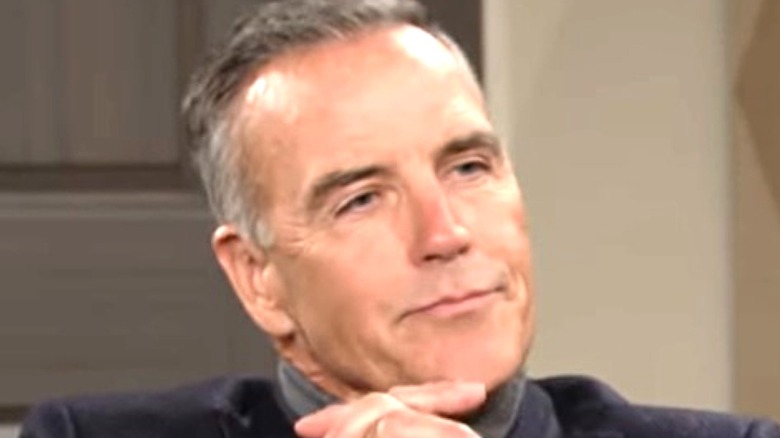 CBS
This article contains spoilers for recent episodes of "The Young and the Restless."
Ashland Locke's (Richard Burgi) whirlwind romance with Victoria Newman (Amelia Heinle) on "The Young and the Restless" has been raising eyebrows. The character entered the show's canvas back in April, and Victoria and Ashland became engaged in August. There's a reason for that, though — Ashland has terminal lung cancer, and he's been shaking things up in his own personal life in response, from getting rid of his cheating wife Tara to redesigning his will to fully cut her out as a beneficiary. Ashland has already survived a heart attack, so it's no wonder that he and Victoria are looking to rush things and get their marriage set in cement. 
But all of that speeding of the plow might mean something else is up. Might the show be ready to kill Ashland off after the red herring that was his heart attack? Is Richard Burgi leaving the show already?
Let's say this one's up in the air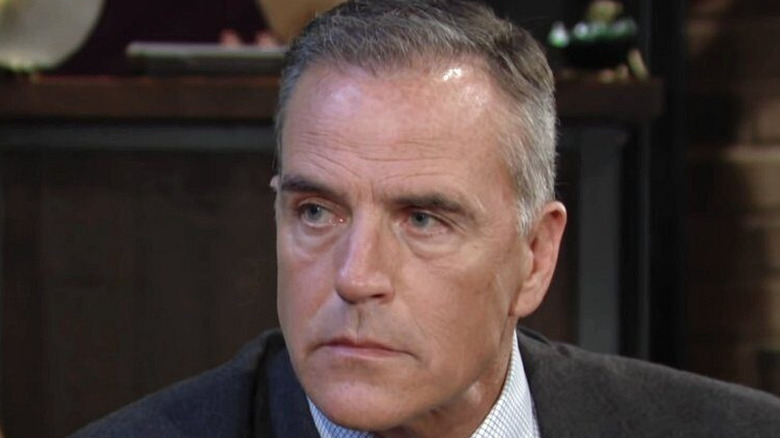 CBS
According to Deadline, Richard Burgi signed with "The Young and the Restless" for a recurring role as Ashland in March 2021. There's been no word about his status being bumped up to a regular role, but because the Victoria/Ashland pairing has proved to be popular with the soap's audience, his time on the show might end up being extended despite his character's terminal cancer diagnosis. Many a soap actor has landed themselves an iconic and long-lasting part thanks to such twists of fate.  
But would Burgi want such a long-term gig with "Y&R"? His IMDb page shows an extremely active career. The actor has continued to work on films and take on guest roles between his appearances on the soap. It's possible that regularly appearing on the sudser right at this moment might not be appealing to him.
So we say keep an eye on "Y&R"; the soap might surprise its audience with a major twist regarding Ashland, his romantic life, and his health.