Is Hunter King Actually Leaving The Young And The Restless?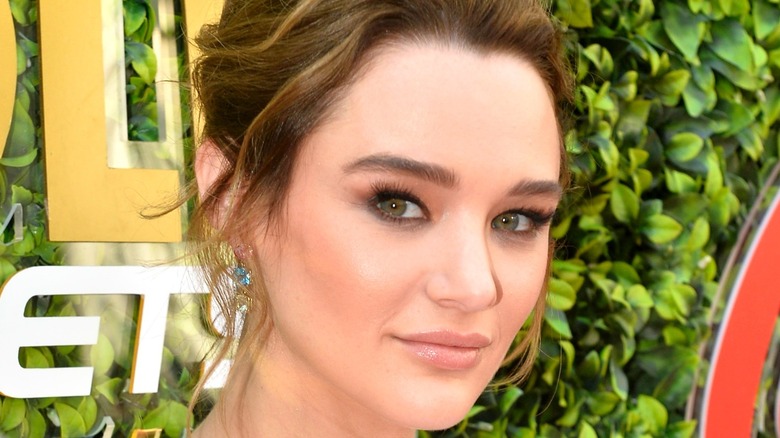 Jerod Harris/Getty Images
In December 2020, "The Young and the Restless" celebrated reaching 12,000 episodes, which occurred during the program's 31st consecutive year on the air, according to CBS. Spending over three decades being broadcast across the United States means the show has told many wonderful stories, but it also means that fans have had to say goodbye to many of their favorite stars. For example, rumors about actors like Jordi Vilasuso leaving have been flying as of late.
The most recent actor whose future on "The Young and the Restless" has been in question is Hunter King, who has played Summer Newman for nearly a decade. King joined the program in 2012, taking over the role from Lindsay Bushman after the character, who had been played by a series of child actors for years, was rapidly aged to a teenager. But while King has been a reliable part of the long-running soap opera, some fans on Twitter have begun to wonder whether her character might be on the way out.
The sudden departure of Summer, if it happens, wouldn't be the first time a popular character would make an unexpected exit in the soap opera's long history. Here's what fans should keep in mind while they're wondering whether or not Hunter King will be leaving "The Young and the Restless."
There haven't been any official signs that Hunter King is leaving The Young and the Restless
As a main cast member on "The Young and the Restless" since 2012, Hunter King has become a reliable part of the show's ensemble. However, while King is a familiar face on the program, she had departed temporarily before. Her most significant absence came after she landed a role on the CBS comedy "Life in Pieces," via Deadline, in 2016. Her new job forced her to leave the part of Summer to actress Bayley Corman, although she returned to the role in 2018.
A glance at King's IMDb page reveals that the actress doesn't have any commitments in the pipeline outside of her regular roles as Summer on "The Young and the Restless" and its sister show "The Bold and the Beautiful." In addition, King discussed her character's future, including the possibility of adding a baby to the family, in an April 2021 interview with TV Source.
Without any serious indications from King or CBS that her departure is imminent, fans shouldn't have to worry too much about whether the actress will stay on as Summer. Of course, anything can happen on "The Young and the Restless," so viewers will just have to stay tuned to see what the writers have planned next.