The Hidden Connection Between Criminal Minds And The Young And The Restless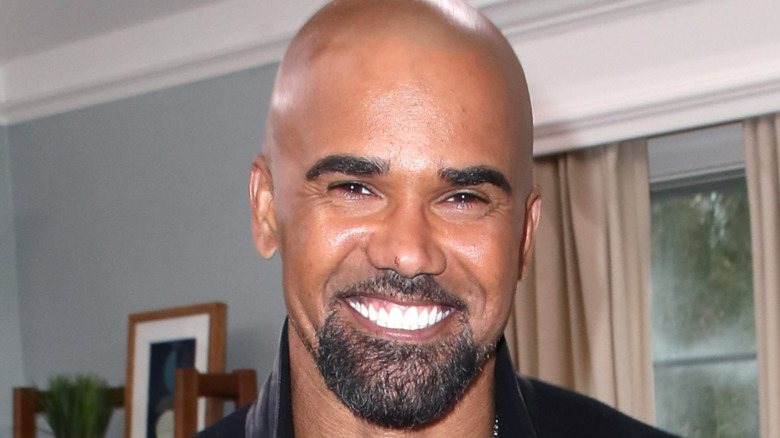 David Livingston/Getty Images
The rapport between the characters on "Criminal Minds" is key to the show's success and longevity; as with any show, fans enjoy seeing the cast members grow and evolve, witnessing the bonds they form together. This is evident in the Season 4 episode entitled "Memoriam," which begins with Spencer Reid (Matthew Gray Gubler) telling the rest of the Behavioral Analysis Unit that he wants to stay in Las Vegas for a few more days to visit his mother. Derek Morgan (Shemar Moore) and David Rossi Joe Mantegna) don't buy this story. Of course, when Reid walks back into his hotel room with a box of documents from the 1984 murder of a boy named Riley Jenkins, he finds Morgan and Rossi waiting, their suspicions proven right.
But before they get into the heavy stuff — Reid thinks his own father killed the boy — they engage in some banter, with Reid accusing his colleagues of breaking into his room — he's not wrong — and asking if they are watching "Days of Our Lives" on his TV, to which Rossi curtly replies, "Young and the Restless." Why are these three detectives discussing soap operas instead of getting to the root cause of Reid's deceit or working on solving the case? Well, the writers must have wanted to sneak some trivia content into the episode, because "The Young and the Restless" is more connected to "Criminal Minds" than you might think!
Shemar Moore starred in both Criminal Minds and The Young and the Restless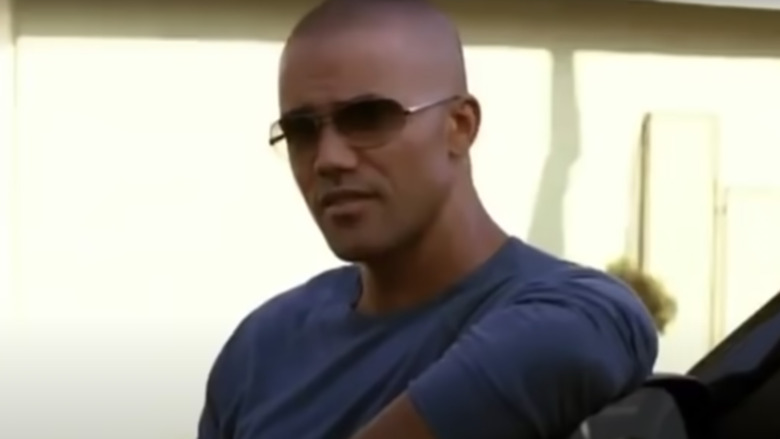 CBS
Some "Criminal Minds" will immediately recognize the significance of the BAU agents watching a certain soap opera, but others may need it spelled out for them. Prior to his tenure on the gripping procedural, Shemar Moore played Malcolm Winters on "The Young and the Restless" for more than a decade, from 1994 to 2005. His character was taken over by Darius McCrary for a couple years (via Soap Central) before Moore returned for two episodes in 2014 and another two in 2019.
The hotel room scene in "Memoriam" includes a seemingly unnecessary bit of dialogue that allows Rossi to flag the connection between "Criminal Minds" and "The Young and the Restless," but in a way that does not spoon-feed the fact to the viewer, since Moore doesn't appear as Malcolm on the screen in front of his character Morgan or anything super meta like that. This writing decision strikes the balance between simply giving the audience a glimpse into Moore's filmography and making them hunt for a full-blown Easter egg, and if you didn't catch it, now you know!
With "Criminal Minds" having been revived for a 16th season on Paramount+, fans can look forward to more screenwriting gems, although they won't involve the caring yet no-nonsense Agent Morgan, as Shemar Moore left "Criminal Minds" in 2016.