The Dark Comedy Hidden Gem You Can Binge On HBO Max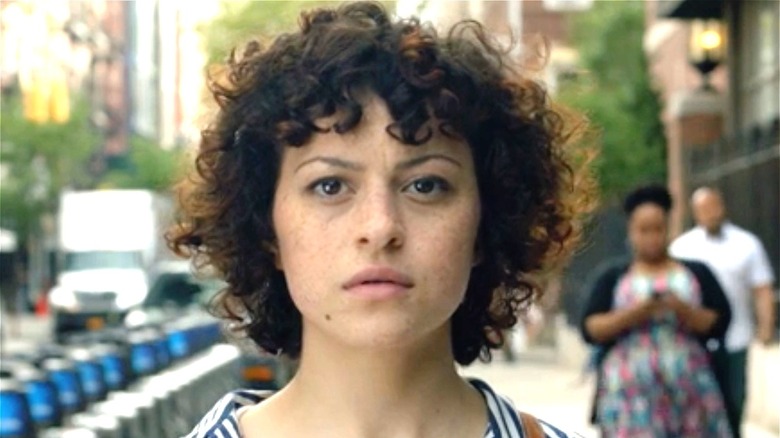 HBO Max/TBS
Given the veritable glut of new platforms now spotting the streaming landscape, film and TV lovers have literally never had so many home-viewing options. And with so many cranking out original programming with an efficiency that would make Golden-Age Hollywood studios blush, streamers will no doubt be flush with fresh content years to come. But not all content is created equal, and volume does not always correlate with quality. Streaming fans in search of stylish, high-minded originals need look no further than HBO Max.
The relatively new streamer of course made waves in 2021 announcing that many of Warner Bros.' pandemic-delayed blockbusters would be premiering on HBO Max the same day they hit theaters. (WarnerMedia is the parent company that owns both HBO Max and Warner Bros.) As much fun as that has been for movie lovers, the streamer has also continued the time-honored HBO tradition of producing first-rate original series. 
Indeed, streaming fans on the hunt for a daring satire rife with pitch-black comedy and wild narrative twists will find that and more in an HBO Max gem about millennial angst run horribly amok.  
Search Party is a pitch black satire fronting Millennial mayhem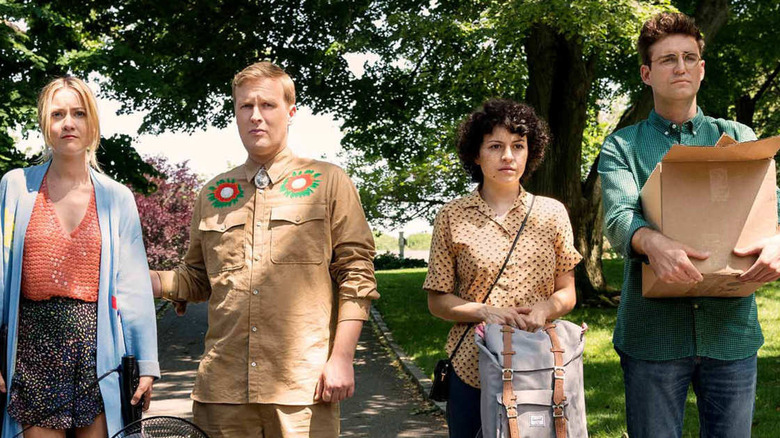 HBO Max/TBS
That series is called "Search Party," and if it's already on your radar, you likely know it's not a wholly original HBO Max production. In fact, "Search Party" aired its first two seasons on cable station TBS. In an unexpected move, WarnerMedia (also the parent company of TBS) announced that "Search Party" would be moving to the streaming realm after its second season concluded. Seasons 3 and 4 of "Search Party" have since hit HBO Max, and fans of the critically adored dramedy almost universally agree the move has been a fortuitous one for the series, which currently has a fifth season in the works.
Those new seasons of "Search Party" really couldn't be farther apart narratively or tonally from the first two, and the series is clearly primed to re-invent itself once again with Season 5. As for how the show began, it found angst-ridden New York millennials Dory (Alia Shawkat), Drew (John Reynolds), Elliott (John Early), and Portia (Meredith Hagner) struggling with looming adulthood before taking a bonkers, often cringingly hilarious, and ultimately violent detour into a world of existential dread and full-on identity crises as they search for a missing college friend (Clare McNulty).
That search leads Dory and her crew to many unexpected places, with shocking revelations and head-spinning twists along the way. As mentioned, matters have only gotten weirder for the gang since. If you want to watch the insanity unfold for yourself, you should seek out "Search Party" on HBO Max today.