Is Steffy Really Leaving The Bold And The Beautiful?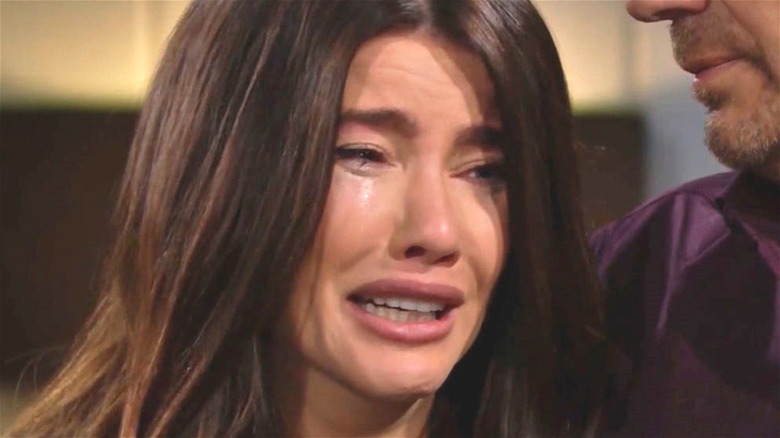 CBS
This article contains spoilers for recent storylines for "The Bold and the Beautiful."
Talk about landing the mother-in-law from hell.
Steffy Forrester (Jacqueline MacInnes Wood) just had her dream wedding to the handsome doctor Finn Finnegan (Tanner Novlan) on "The Bold and the Beautiful" when a bombshell was dropped on her during their reception — Finn's biological mother is Sheila Carter (Kimberlin Brown), a well-known psychopath and villainess who once shot Steffy's grandmother and namesake, Stephanie Forrester, among a laundry list of other crimes.
Steffy was understandably devastated by the news that Finn — who has a close relationship with his adoptive family — nonetheless wants to get to know his biological mother. Her devastated reaction to the news has fans of the soap opera wondering: is Jacqueline MacInnes Wood leaving the soap in the wake of this horrifying bit of news for Steffy? Or will she be sticking around to play out the tension-packed aftermath of Finn's revelation?
Expect Jacqueline MacInnes Wood to stick around for the drama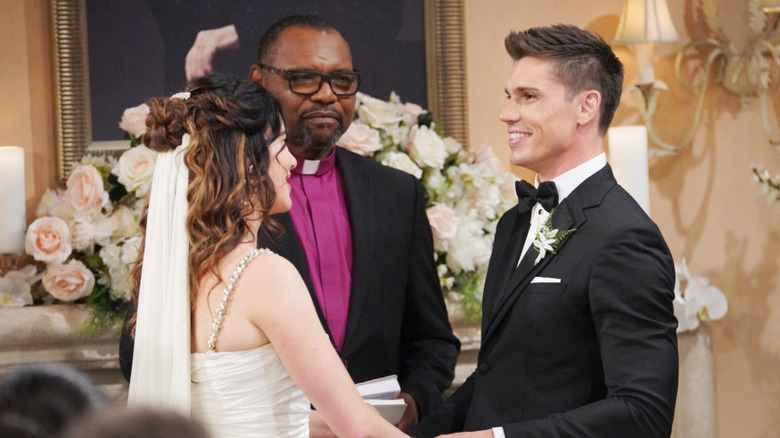 CBS
It's probably not a big shock to the system for soap fans to learn that MacInnes Wood appears to be sticking with the sudser for the time being. According to her IMDb listing, the actress doesn't seem to have anything else booked but the show, and there's no industry scuttlebutt that her contract's set to be up. 
MacInnes Wood did move from contract to recurring status with "The Bold and the Beautiful" from 2013 to 2015; during her break from the show, she hosted the E! travelogue program "Party On" and appeared on the "Anger Management" TV series, ABC's "Castle" and "South Beach." 
Fans who are excited about the notion of some juicy drama going down between Sheila and Steffy are probably salivating as they read these words. And they should take comfort in knowing that they'll almost surely get to watch every second of it play out with MacInnes Wood as Steffy.