The First Thing Norman Reedus Did When He Learned The Walking Dead Was Ending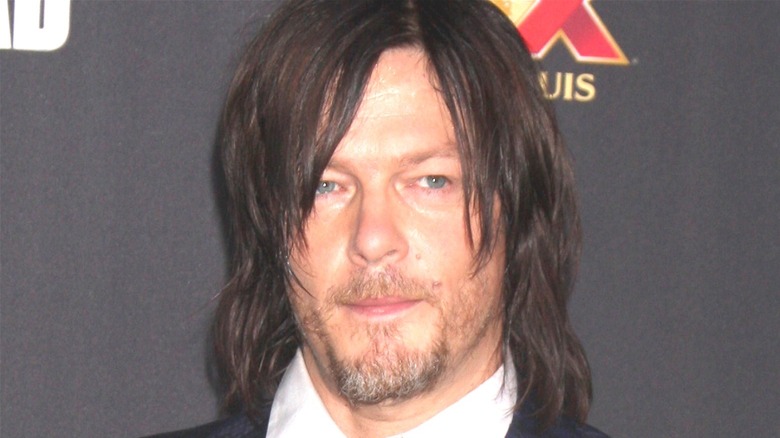 Shutterstock
There's no easy way to say goodbye to something that's dominated your working life for more than a decade. 
You work on a television series for 10 seasons, eleven years, and 153 episodes, building it up from a risk-taking genre effort into a cultural phenomenon, and its end is going to affect you. For members of the cast of the AMC's "The Walking Dead," just hearing that their show was finally going to conclude with its eleventh season was the type of earth-shattering news that makes you remember exactly where you were when he heard it.
"I was sitting in the backyard under an orange tree sitting in the dirt with my daughter, peeling an orange and got the call," series star Norman Reedus told Insider. 
Reedus has played the surly and aggressive survivalist Daryl Dixon since the show's first season, and is one of the series' biggest remaining stars, as evidenced by the fact that he was the first cast member to get the call. "I was like, 'What did everybody else say?'" he explained. "They said, 'We haven't called anybody else yet." 
That was his cue to leap into action. 
Who did Norman Reedus tell when he learned The Walking Dead was ending?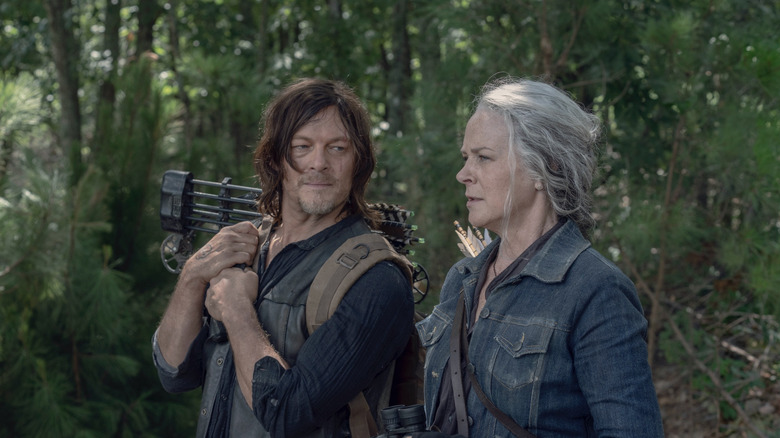 AMC
Reedus told Insider that he was asked by the production team not to tell anyone that the show was ending. He ignored that request. "I think I immediately called Melissa [McBride]," Reedus said. McBride plays Carol Peletier, the fellow survivor with whom his character has developed the closest bond over the course of the series.
McBride, for her part, said the news nearly knocked her out. While she diplomatically avoided saying whether her source was the official phone call or Reedus' heads-up, wherever she heard it from, she claims she was so surprised her brain had to shut down and reboot briefly. "I completely blacked out," she told Insider. "I was outside sitting on the deck and I heard and I think I was just stunned."
Reedus and McBride may not have known it at the time they were first told the main series was ending, but Daryl and Carol's journey is expected to continue after the conclusion of Season 11 in an as-yet-untitled spin-off featuring the two characters that's scheduled to launch in 2023.
Norman Reedus had the same question as everyone else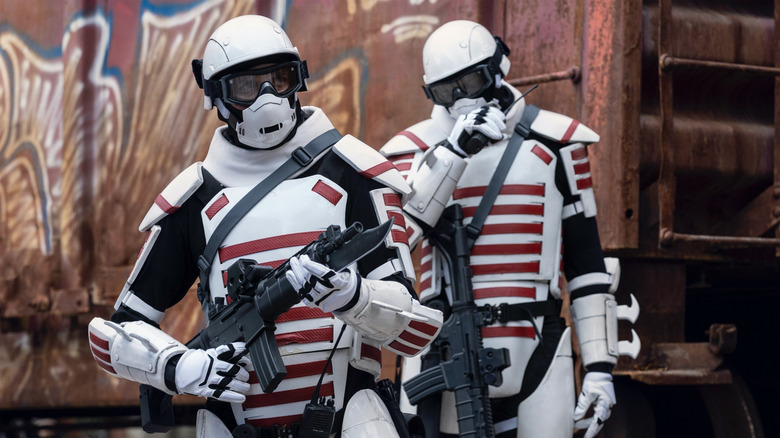 AMC
Still, Reedus admits he had questions upon getting the news, namely, what's going to happen to everybody?
"I was more thinking like, 'How does it end?" he told Insider in their interview. "Do we all die in slow motion? Do we find a cure? Do they just nuke us from space?"
While Reedus presumably knows the answer by now, as well as how exactly the planned Daryl and Carol spin-off fits into the timeline, fans of the show will have to wait a while longer before they find out whether everyone just gets nuked from space or not. The final season of "The Walking Dead" will premiere on AMC August 22, and on AMC+ a week prior to that. The season's 24 episodes will be split into three eight-episode blocks for release, meaning the final eight episodes and the series finale will not air until sometime in 2022.
In the meantime, to tide fans over, "Walking Dead" spin-off series "Fear the Walking Dead" and "The Walking Dead: World Beyond" will both have their season premieres in October, and both will continue on after Season 11's first block of episodes has finished airing.