New Sneak Peek At The Walking Dead Season 11 Has The Internet Buzzing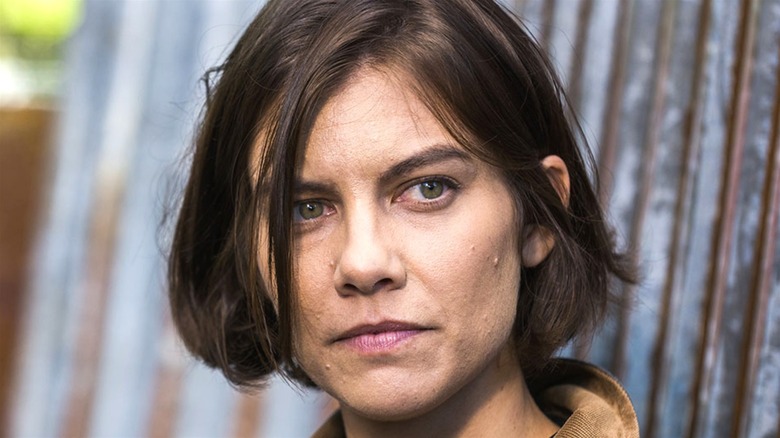 AMC
The long-running post-apocalyptic horror series "The Walking Dead" is headed for its final season, but thankfully, fans of the zombie-laden show have plenty of thrilling content to enjoy thanks to the franchise's many spin-off projects. Since its start in 2010, "The Walking Dead" has given us action, scares, and plenty of butt-kicking characters to root for — though the huge cast has changed quite a bit over the last decade.
Season 11 is set to premiere on AMC on August 22, though according to Deadline, the 24-episode long season will span the length of two years, which gives fans a long time to process the end of the show that kicked off the franchise. Though we still have quite a way to go until that August date, an exclusive sneak peek is now available to watch online, and fans can't get enough. Here's what they have to say about the exciting early look.
Fans are ready for The Walking Dead to return
The sneak peek into "The Walking Dead" Season 11 features the group of survivors — including Maggie Rhee (Lauren Cohan), Daryl Dixon (Norman Reedus), Negan (Jeffrey Dean Morgan), and Gage (Jackson Pace) — as they walk through what looks like a subway tunnel, which is covered with plastic bags. Daryl approaches one and is surprised to find that there's a walker inside, still "alive" yet not making any noise like they usually do. Maggie insists the hundreds of victims were a result of the fall, and urges the group to make a path through the bodies, as the rest of the group nervously follows after.
The intense first look at Season 11 has fans rightfully excited for what's to come. A user named Roman Rhodes wrote a comment on the video, noting that "at least she's not giving him the silent treatment." This of course is regarding Maggie, who still holds a grudge against Negan for brutally killing her husband Glenn (Steven Yeun). 
Another commenter by the same Celina Moyano wrote, "This looks wild and so weird, you can feel the tension of the place and between the characters. Can't wait," while other fans speculated as to what the group could be headed toward in the ominous clip.
We can't wait to see what Season 11 of "The Walking Dead" has in store.