John Wick 4 Just Added Another Star To Its Cast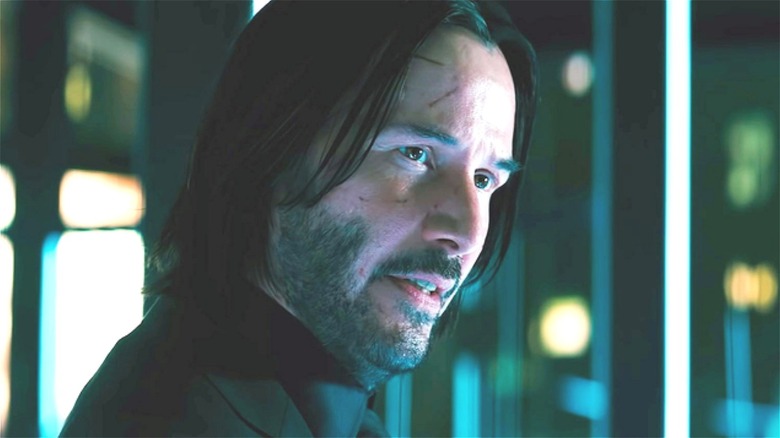 Lionsgate
The "John Wick franchise" already has an impressive roster of stars like Keanu Reeves, Ian McShane, Halle Berry, Lance Reddick, and Laurence Fishburne, but the deadly world of assassins is about to get much bigger for "John Wick 4." Audiences were left on a cliffhanger in "John Wick: Chapter 3 — Parabellum" in 2019, as Wick is in bad shape by the end of the film. Winston (Ian McShane) shoots the resilient assassin in the chest, which makes him fall from the building's roof. Ouch. This is all done to keep the High Table happy — the nefarious council which runs the underworld with an iron fist. The mysterious group will clearly play some part in "John Wick 4" whenever the sequel eventually arrives in theaters.
Yeah, this franchise has gone way past John getting revenge for the death of his beagle puppy — R.I.P. to a good boy. It isn't surprising that other big-name stars want a piece of the action, with all the elaborate stunt work and impressive fight scenes. One of those actors is legendary actor/martial artist Donnie Yen (via Deadline).
But wait, there's more! Another fan-favorite star recently joined the good ship Wick, and he's got one hell of a voice.
Clancy Brown just joined John Wick 4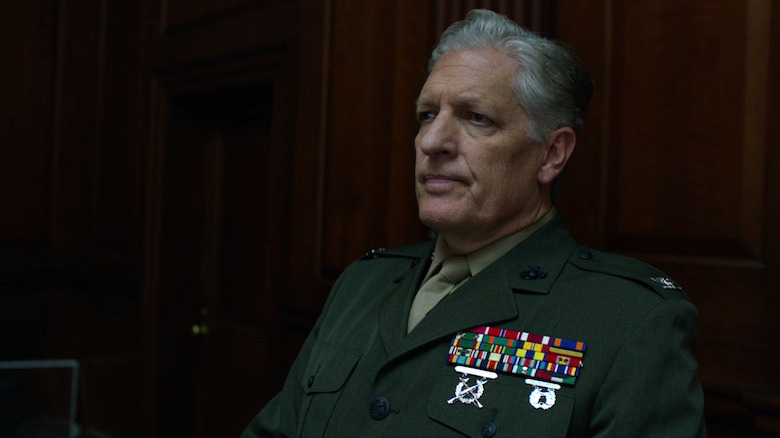 Netflix
The next person to the "John Wick 4" cast is none other than Clancy Brown. Most audiences will know the legendary actor for his work in films like "Highlander" and "Starship Troopers," while in recent years he's done work for Thor: Ragnarok," providing the voice of the fire lord, Surtur. He even appeared in Netflix's "Daredevil" Season 2 as Colonel Schoonover, one of Frank Castle's (Jon Bernthal) former superior officers. That's not event mentioning one of his most iconic roles of all time: Mr. Krabs in "Spongebob Squarepants."
Deadline broke the news of Brown's addition to the upcoming sequel, with director Chad Stahelski expressing how excited he is to work with the star. "I have been a fan of Clancy Brown's since I can remember," he said. "To have him be a part of this project is an honor. He will make a perfect addition to the World of John Wick!"
It's not clear whether he'll be playing a friend or a foe in the upcoming sequel, but either way it's great that he's onboard. Clancy Brown has such a commanding voice it would be a shame not to use him as a villain, since he always brings an intimidating nature to the screen.