Wonder Woman Teaser Revealed Ahead Of New Trailer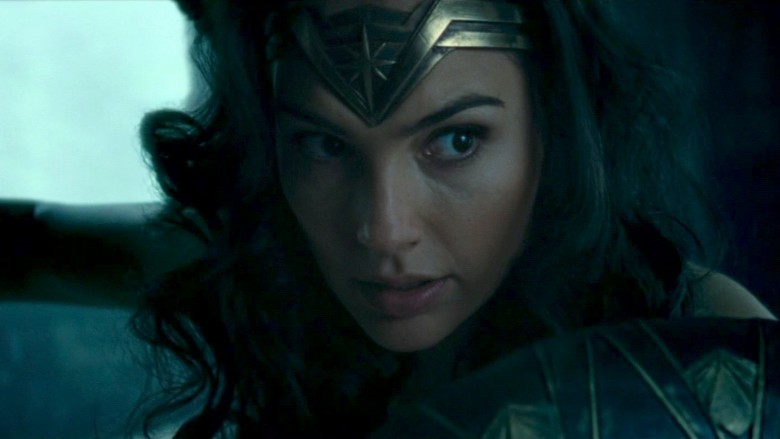 Following the release of an epic film poster, showing Diana Prince kneeling with what appears to be the "god killer" sword, earlier today, Warner Bros. unveiled a new teaser for the Wonder Woman film ahead of tomorrow's new trailer reveal.
Posted on the @WonderWoman Twitter account, the teaser explores how Diana transformed into the Princess of the Amazons. Stars Gal Gadot (as the titular Wonder Woman herself) and Robin Wright (as Diana's powerful and potent-in-battle aunt, Antiope) are shown in a particular film scene featuring intense training exercises and what may very well be the discovery of a brand-new ability.
"All is fair in war and wonder," the teaser clip is captioned, a statement that seems to hold true when hearing what Antiope has to say to her niece. "Never let your guard down," she warns. "You expect the battle to be fair."
What's perhaps even more interesting is Antiope's instructions for Diana's training, said in voiceover to an unseen character (perhaps herself, or to Diana's mother, Queen Hippolyta. "You will train her harder than any Amazon before her," she says, "until she is better than even you."
See Diana preparing for combat in the video below:Gadot and Wright will be joined by Star Trek actor Chris Pine—who plays the fighter pilot/love interest, Steve Trevor—and Connie Nielsen as Diana's mother. Director Patty Jenkins is helming the film alongside producers Charles Roven, Zack Snyder, Deborah Snyder, and Richard Suckle.
A new trailer for Wonder Woman drops tomorrow, and we'll keep you updated when it does.
The film flies into theaters June 2, but until then, get familiar with Wonder Woman's dark history.