Gal Gadot Unveils New Wonder Woman Poster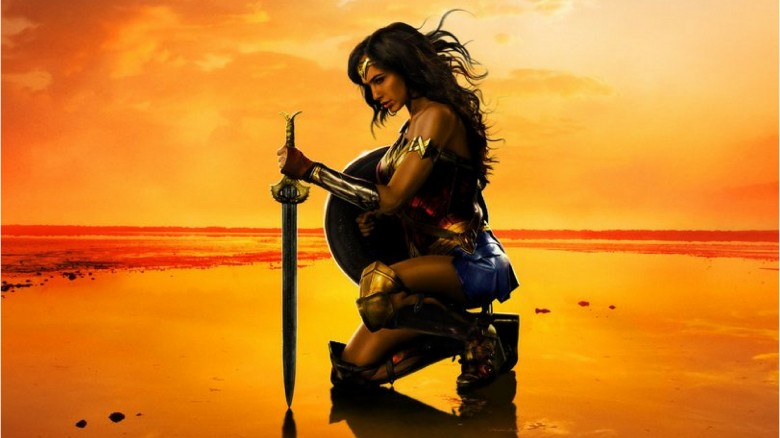 Wonder Woman looks ready for battle in the newest poster for the upcoming DC Comics film. Star Gal Gadot posted the photo to her Twitter Friday morning, showing Diana crouching on a beach with what appears to be the god killer sword.
Marketing for Wonder Woman is beginning to ramp up ahead of its June 2 release date, with more footage rumored to be coming during the Nickelodeon Kids Choice Awards on Saturday. "I really love Diana, I love everything about her," Gadot previously said of the character, who she debuted in Batman v. Superman: Dawn of Justice last year. "I love the story: she has a heart of a human being, powers of a goddess and a very wise brain so it is everything. I love her."
Director Patty Jenkins talked about the god killer sword, saying that Diana disobeys her mother, Queen Hippolyta (Connie Nielsen), and breaks into the heavily guarded armory on the all-female island of Themyscira to steal the weapon. "This is her moment," Jenkins teased. "She's heard all the terrible things about man's land. But she's also heard that mankind is in need and under duress. This is her great moment to make the decision to be the one to try and save them."
Here is the official synopsis for Wonder Woman: "Before she was Wonder Woman, she was Diana, princess of the Amazons, trained to be an unconquerable warrior. Raised on a sheltered island paradise, when an American pilot crashes on their shores and tells of a massive conflict raging in the outside world, Diana leaves her home, convinced she can stop the threat. Fighting alongside man in a war to end all wars, Diana will discover her full powers... and her true destiny."
You can see the full new poster below. Chris Pine, Robin Wright, and David Thewlis also star in the movie, which is based off a script from The Catch's Allan Heinberg and DC Comics Chief Creative Officer Geoff Johns. While we wait for Wonder Woman to premiere, read up on the character's dark history.