This Is Nicolas Cage's Highest-Rated Movie, According To Rotten Tomatoes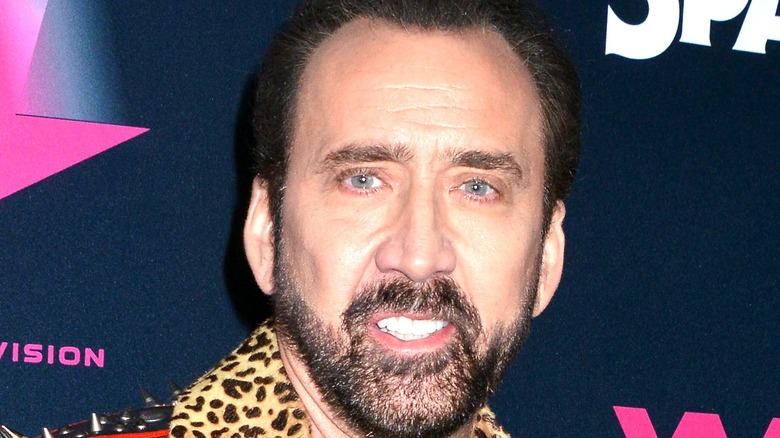 Shutterstock
Over the course of a career that spans four decades, actor Nicolas Cage has embraced everything from vampire camp, to action and suspense thrillers, to period pieces, horror, voice work, Disney franchises, and dramatic roles both "melo" and understated. In some ways, it's that very range that's frequently led critics (and even a certain subset of fans, via The Week) to see Cage as a sort of caricature of himself: an actor whose success is based, partially, on the ubiquity of some of his more absurd failures. 
And yet — oddly enough — the mythology of the "The Nic Cage Brand" isn't necessarily supported by the numbers. While Cage has certainly seen his share of ironically adored flops-turned-meme-material (e.g. 2006's "The Wicker Man"), he's also proven himself capable of tackling complex characters and delivering nuanced and emotionally gripping performances — both in the past and more recently. As the actor explained to The Guardian's Emma Brockes in a 2013 interview, "There is a misperception...in critical response or even in Hollywood, that I can only do exaggerated characters. Or what they would call over-the-top performances." In his most recent critically-acclaimed performance, Cage seems to have once again proven the veracity of his statement. 
Could this be the film that wins Cage a second Oscar?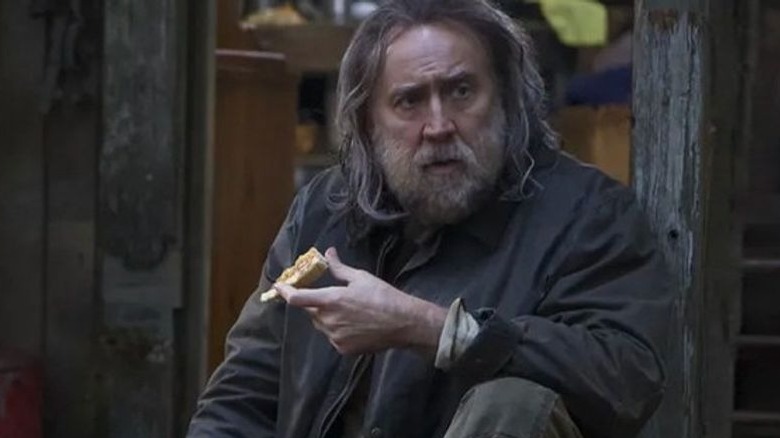 Neon
The prolific and self-assured actor has said in the past, more than once, that his reverence for silent films and the acting methods used therein inspired his approach to movies such as the now cult-classic "Vampire's Kiss" and (the more contemporarily-acclaimed) "Face/Off." Yet in his most recent film, "Pig," — his highest-ranking live-action film to-date, according to Rotten Tomatoes — the actor embraced what he viewed as an opportunity to return to his "roots," or what he defines as "quiet dramas." 
"Pig" boasts a whopping 97% on the site, and had to compete with some of Cage's most critically-adored films for the honor, including award-winning heavyweights like 1987's "Moonstruck" (94%), 1993's "Red Rock West" (95%), and the film that won him an Academy Award for Best Actor, 1995's "Leaving Las Vegas" (90%). In addition to outshining its fellow "quiet dramas," Michael Sarnoski's directorial debut managed to beat out Cage mega-hits such as "Face/Off," "Raising Arizona," and "Adaptation.," as well as 2018's surprise horror-mystery-(music video?) hit, "Mandy."
"Pig" casts Cage as a restauranteur-turned-recluse (Rob), whose best friend in his voluntary withdrawal from society is his beloved truffle pig. When the pig is stolen, Rob is forced to abandon his self-imposed exile while he makes it his mission to find and recover his beloved pig. On paper, it reads like another one of Cage's eccentric decisions. But, as The Independent's Clémence Michallon points out (re: the protagonist's seemingly bonkers response to society), "in the context of the film, it works." Moreover, as Cage himself clarified, there are more than a few parallels between his character's rejection of society and the actor's recent unwillingness to put on his Hollywood "Nic Cage Suit."
Cage has buried the treasure, for now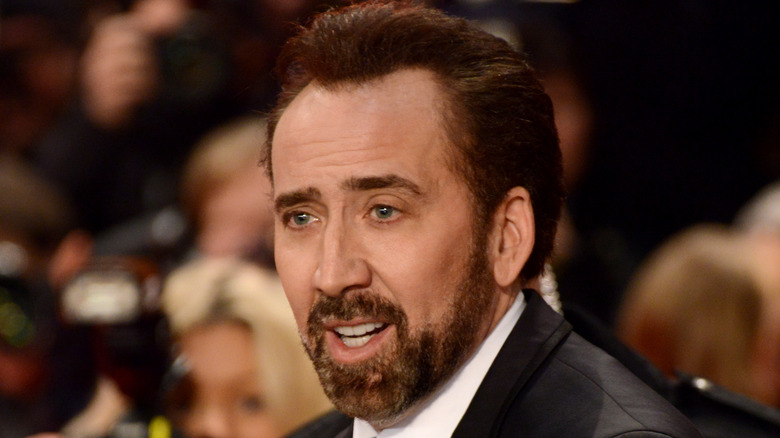 Shutterstock
In recent years, Cage has moved further away from some of the box office blockbusters (and flops) for which he was previously so well-known. Referring to his empathy for "Pig's" uncanny hero, the actor told Variety, "I don't know exactly why Rob left his stardom. It's never fully explained, and I like that about the movie. But as for me, I don't know if I'd want to go back. I don't know if I'd want to go and make another Disney movie. It would be terrifying." 
And though fans of "The National Treasure" phenomenon are still chomping at the bit for more "Da Vinci Code"-esque historical hijinks, Cage has yet to be connected to any upcoming sequels or series. For now, at least, it seems that it may well be in Cage's (and audiences') best interest for him to continue tackling roles that allow him to hunt for treasures that are more metaphorical — e.g., emotional connection — than literal. Either way, audiences will have another opportunity to see Nicolas Cage grapple with what it means to be Nicolas Cage in the upcoming "The Unbearable Weight of Massive Talent," which stars the actor as a version of himself and is slated to be released sometime next year. With any luck (and a little help from Cage's undeniable range and self-awareness), the meta-marvel might be a powerful follow-up to the highly-ranked "Pig."