The Comedy-Horror Hidden Gem Series You Can Binge On Hulu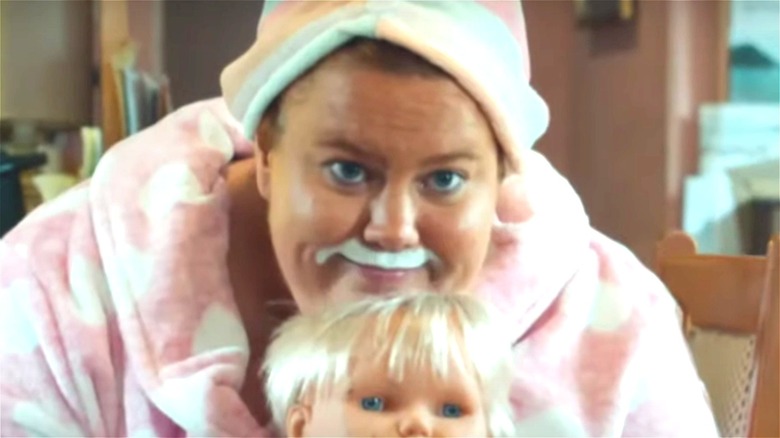 BBC Two
If you love dark comedy, we've found your next great watch.
You can stream this British program that began its run on 2014 on the BBC, and has found a new American audience on Hulu. It's an anthology series made up of individual, self-contained episodes. However, each episode takes place in a location marked by the number nine, whether that be a mansion, a dressing room, a country house, or a bachelor pad. 
The stories, though different, are all marked by their suspenseful tone and frequent surprise-twist endings. Each episode also contains a fun Easter Egg — a silver hare statue hiding somewhere in the background. Co-creater Steve Pemberton told Den of Geek the reason for the hidden statue saying, "It's a nice little game we play. Because each episode is so wildly different ... I just thought it would be nice to have an object that you could hide and just have there on every set."
Pemberton, along with his co-creator Reece Shearsmith, serve as the series' head writers, and also appear in every episode. So what's the name of the series?
Inside No. 9 is a highly entertaining, genre-bending watch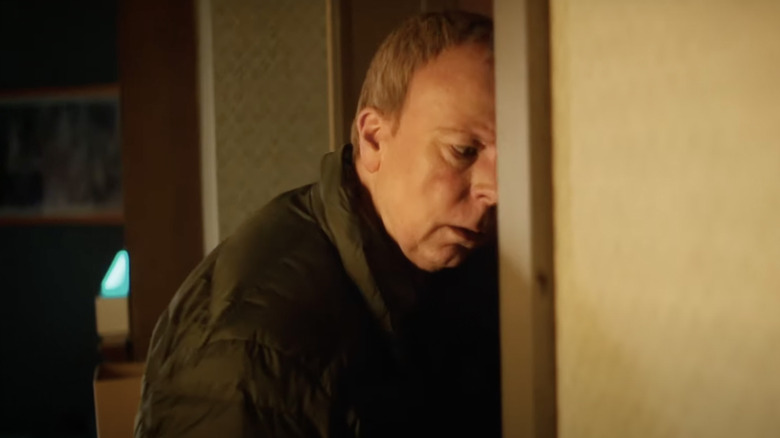 BBC Two
It's called "Inside No. 9," and it has been a critical darling since its premiere in 2014 — both its first and most recent seasons hold 100% critics ratings on Rotten Tomatoes. 
Rachel Aroesti of The Guardian praised the show's genre-bending, calling it "a rarity in the TV schedules." She went on, "Aside from the sadcom (a sub-genre that combines sitcom grammar with gut-punch emotion), most programmes still do what they say on the tin: cosy comedies don't tend to veer into demonic horror, crime procedurals rarely descend into slapstick. On Inside No. 9, they can, will and have."
Mary Elizabeth Williams over at Salon called the series "the best show you're not watching," praising it for its gut-punching emotional beats, laugh-out-loud comedy, and jaw-dropping twists. "For many of us, it's horror that is more often uniquely suited to guide us through the wallops that real life delivers," Williams wrote. "And 'Inside No. 9,' with its cavalcade of murderers, charlatans and madmen, may be the most heartfelt and heartbreaking show you haven't become obsessed with yet."
The verdict seems to be in: "Inside No. 9" is the perfect binge-watch, and you can catch all its episodes on Hulu.