James Gunn Has Some Bad News For Guardians Of The Galaxy Fans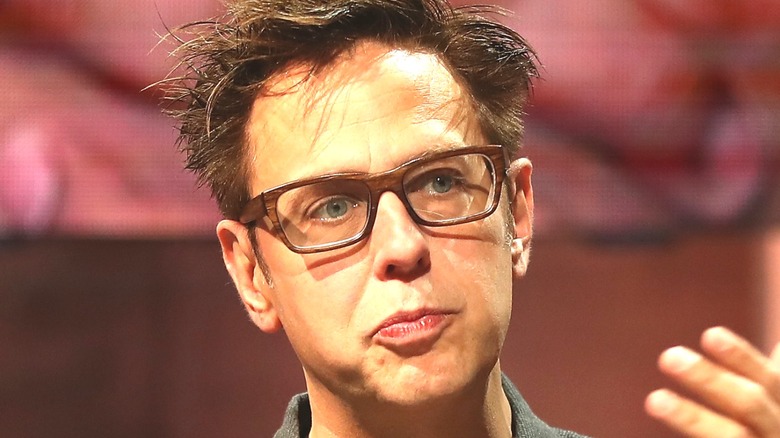 Christian Petersen/Getty Images
If you were hoping for a fourth James Gunn-directed "Guardians of the Galaxy" movie, prepare to be disappointed. Gunn anticipates that the upcoming "Guardians of the Galaxy Vol. 3" will be his last film in the Marvel franchise about the interstellar adventures of Peter Quill (Chris Pratt), Gamora (Zoe Saldana), Groot (Vin Diesel) and the rest of the gang.
Gunn co-wrote and directed the first "Guardians" movie, which came out in 2014, and wrote and directed the second, which was released in 2017. He's written the script for the third, which is slated to go into production later this year for an anticipated May 5, 2023 release date. His current project is a DC superhero team movie, "The Suicide Squad," which is in theaters and on HBO Max now. He's also working on a TV series spin-off of "The Suicide Squad" focusing on the character Peacemaker, played by John Cena. Gunn told Entertainment Tonight that he directed five of the first season's eight episodes and hopes to direct every episode in Season 2. The point is, he's a busy guy, and it sounds like he'd like to work on some other stuff after spending about a decade of his career in the Marvel Cinematic Universe.
Gunn is done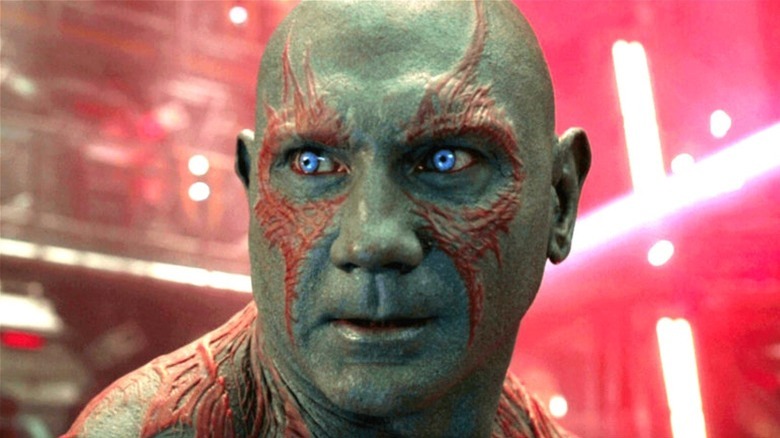 Marvel Studios/Disney
James Gunn told Entertainment Tonight that he expects "Vol. 3" to be his final "Guardians" movie. It may not end up being his last Marvel project, and he won't rule out the possibility of returning to "Guardians," but he isn't planning on it.
"The last Marvel project, who knows, but I see it as my last 'Guardians' movie," Gunn said. "I'm a guy who never says never because I've seen too many people say 'never' and be pulled back into the fray, so I wouldn't say that. But I see it as being my last 'Guardians' movie."
Gunn added that he knows Dave Bautista, the outspoken actor who plays the literal-minded warrior Drax, plans to be done with "Guardians of the Galaxy" after the third movie, and if Bautista is out, Gunn is out, too. "I know Dave sees it as being his last 'Guardians' movie, and Dave and I are pretty much attached to the hip on those projects," Gunn said. "So I don't see me going on and doing any more after that."
But hey, it seemed like Gunn was never going to do another "Guardians" movie after Disney fired him in 2018, but then he was reinstated, so anything is possible.