Nearly 34% Are Most Excited About This Upcoming Star Wars Show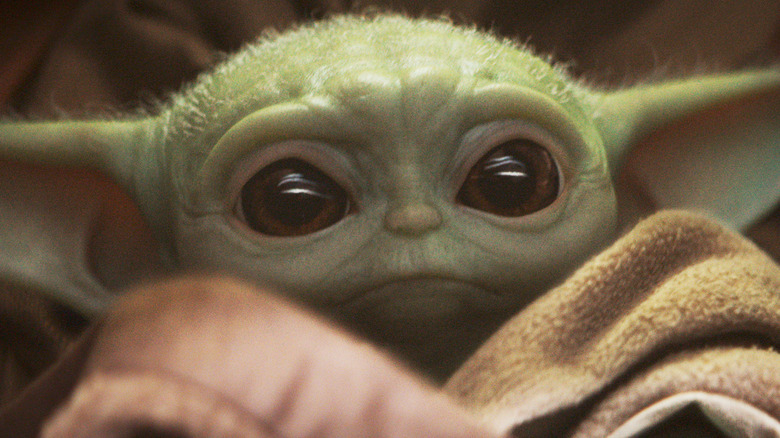 Disney+/Lucasfilm
In spite of the intensely divisive reaction to the most recent big screen trilogy, "Star Wars" fandom is living in a veritable golden age for stories set in the fabled galaxy far, far away. That's largely because the lauded Disney+ streamer "The Mandalorian" continues to stoke the fires of fandom in viewers young and old. Now, with a slew of new series also on their way to the platform, and a handful of new feature film projects tabbed to hit theaters somewhere down the road, the "Star Wars" gravy-train is set to serve for years and years to come.
As it stands, there are so many new "Star Wars" projects in the works, it's gotten a bit tricky keeping track of when they'll make their debut. As for the where, the upcoming series will indeed be arriving via the Disney+ streaming platform , with several of those shows already shooting at various locations across the globe. Fans are no doubt beyond eager to get eyes on each and every one of those upcoming Disney+ shows.
However, according to a new survey conducted by Looper, it seems they are most eager to see the return of an iconic "Star Wars" character who's finally set to take center stage via their very own streaming series.
Star Wars fans are apparently very excited to see Ewan McGregor return in Obi-Wan Kenobi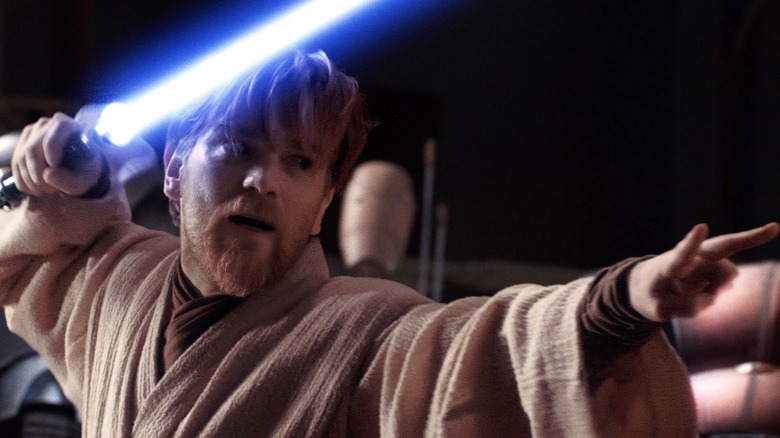 Walt Disney Pictures/Lucasfilm
The character in question is none other than Obi-Wan Kenobi. And though he's long gone the way of Force ghost in the official "Star Wars" canon, when last we saw Obi-Wan on the big screen (as portrayed by Ewan McGregor), he'd just de-limbed Anakin Skywalker (Hayden Christensen), narrowly survived Order 66, and set off for Tattoine with one of the Skywalker twins in tow, whom he promptly deposited with distant relatives.
"Obi-Wan Kenobi" will reportedly unfold in the time between the Jedi Master's last screen appearance ("Star Wars: Episode III – Revenge of the Sith") and his re-emergence to begin training Luke Skywalker (Mark Hamill) in "Episode IV – A New Hope." And according to our own survey, a full 34% of "Star Wars" fans want to see Obi-Wan's (and likewise Ewan McGregor's) return to action more than any of the other upcoming streaming projects. That includes "The Book of Boba Fett," which came in a distant second nabbing roughly 16% of the vote. Surprisingly, it also beat out the series featuring "Clone Wars" fan-favorite Ahsoka Tano, with the Rosario Dawson-starring "Ahsoka" failing to earn even 10% of the vote.
As for some the other series, "Rogue Squadron" and "Rangers of the New Republic" showed strong with 13% and 14% of the vote respectively. As for "The Acolyte" and "Andor," it seems fans are not quite as pumped for those shows, which took a lowly 7% and 6% of the vote themselves.