Why The Woman Who Plays Ratcatcher 2 In The Suicide Squad Looks Familiar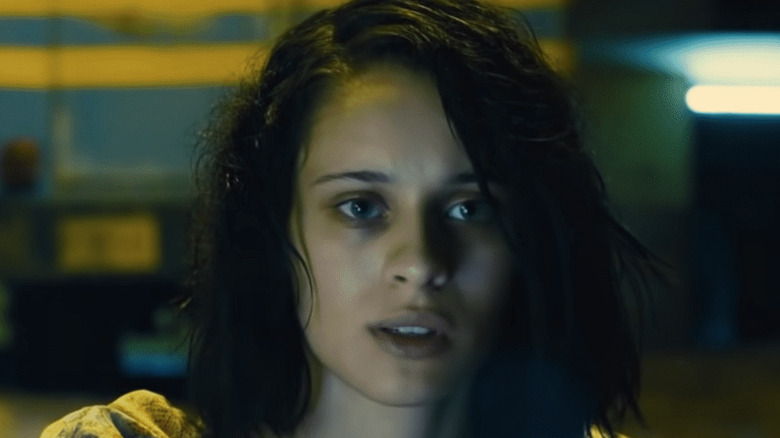 Warner Bros.
James Gunn's "The Suicide Squad" has officially debuted in theaters and on HBO Max, bringing with it an assortment of bizarre villains (turned reluctant antiheroes) from the pages of DC Comics. This soft reboot of the Suicide Squad brand introduces several interesting new characters to the already outlandish world, including a talking shark and an anthropomorphic weasel. 
However, one character who has already emerged as a fan-favorite is  the constantly-napping Cleo Cazo, aka Ratcatcher 2. Introduced in "The Suicide Squad" as one of Belle Reve's many prisoners, Ratcatcher 2's persona and abilities are initially dismissed by other members of Task Force X, such as Bloodsport (Idris Elba) and Peacemaker (John Cena). However, as the film's plot unfolds, Ratcatcher 2 proves increasingly useful for her ability to control rats and her faith in King Shark (Sylvester Stallone) not to eat the rest of the team. 
For those who have wondered why Ratcatcher 2 looks so familiar (or for those simply wondering who she is in real life), it's because the prisoner-turned-hero is portrayed by Daniela Melchior. You might have heard her voice before, as she previously did the voice over for Gwen Stacy in the Portuguese version of "Spider-Man: Into the Spider-Verse," but where have you seen her before? Let's take a look at her acting credits.
Daniela Melchior played Carminho Santiago In Massa Fresca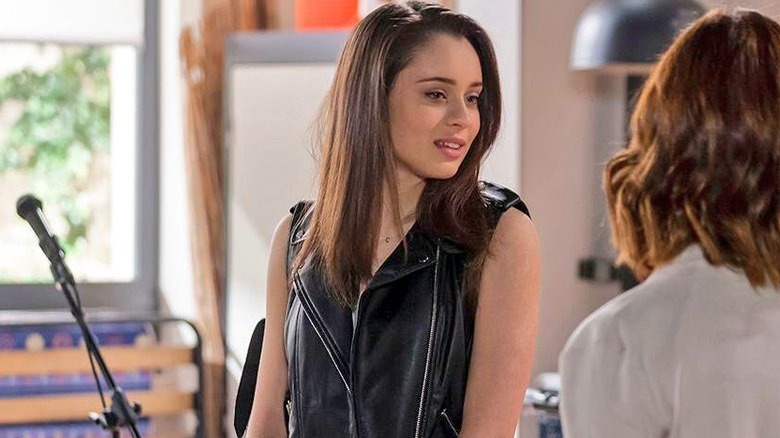 Biggs
Like many actors who eventually go on to appear in big budget superhero blockbusters, Daniela Melchior got some of her earliest acting experience working on the small screen. One such early role for the Ratcatcher 2 actress was her role as Carminho Santiago in the Portuguese TV series, "Massa Fresca." Starring Mafalda Marafusta as a young woman named Maria, the series followed Maria struggling to navigate life three years after losing her mother to a battle with cancer.
Premiering in 2016 when Daniela Melchior was only 18 years old, "Massa Fresca" ran for 71 episodes. In her performance as Carminho Santiago, Melchipr appeared in 68 of those episodes. The series ran for one season, and like many of the projects Melchior has appeared in, it blended comedy with serious drama in a way that, quite likely, perfectly primed her for the jump into "The Suicide Squad" five years later.
Daniela Melchior played Deolinda In Parque Mayer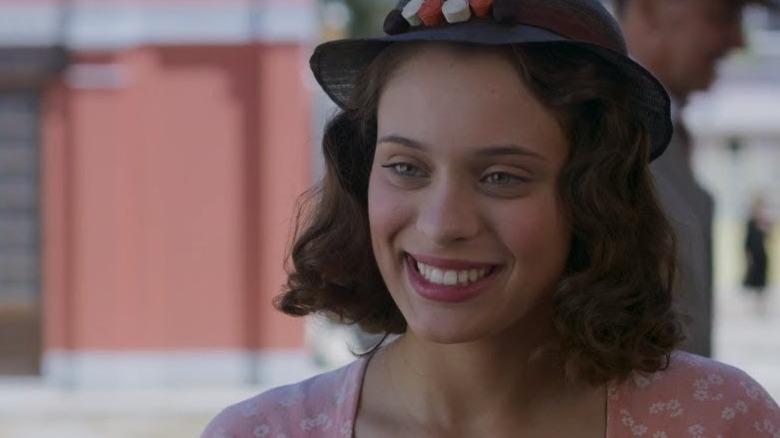 MGN Filmes
After a fair number of supporting roles across the film and television landscapes, Daniela Melchior recently took on one of her most prominent lead roles on the silver screen yet. This came in the form of the 2018 dramatic comedy, "Parque Mayer." The film takes place in 1933 Portugal and centers its story on a theater operating under the tyranny of dictatorial censorship. In the 2018 film, Melchior portrays a character named Deolinda, a new actress at the theater who finds herself romantically and emotionally entangled in the lives of multiple men.
The film was directed by António-Pedro Vasconcelos and hit theaters in December 2018. In addition to Melchior, it also starred Diogo Morgado, Francisco Froes, Alexandre Lencastre, and many more. A colorful period piece, the film allowed the actress to flex her comedic and dramatic muscles in ways far different than she had before.
Daniela Melchior played La Fille in The Black Book of Father Dinis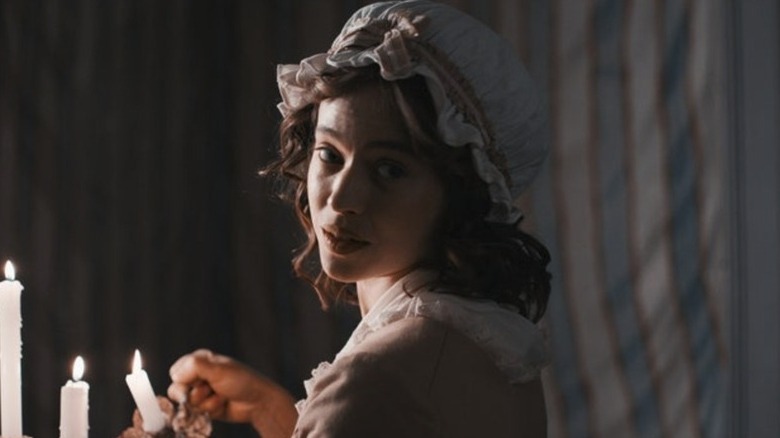 It's fair to say that "The Suicide Squad" is probably going to go down as Daniela Melchior's biggest movie of 2021. However, she had a number of roles last year, as well, in projects that also debuted amid the COVID-19 pandemic. One such project was "The Black Book of Father Dinis," a period piece set in 18th century Europe that follows a maid as she navigates a series of conspiracies and romantic conquests across locales such as Rome and Venice. Based on the novel of the same name by Camilo Castelo Branco, the film features Melchior in the supporting role of La Fille.
Directed by Valeria Sarmiento, "The Black Book of Father Dinis" also stars Lou de Laâge, Stanislas Merhar, Niels Schneider, Jenna Thiam, and several other European actors. The film was released in December 2020. Currently it holds an 86% approval rating on Rotten Tomatoes (with a total of 7 critical reviews).
Those are some of the places you may have seen Daniela Melchior before. Now, with the debut of "The Suicide Squad," she's gearing up to fully enter the mainstream and find an entirely new audience for herself. With that in mind, fans will have to wait and see what she does next.