The Real Reason Ratcatcher 2 Napped So Much In The Suicide Squad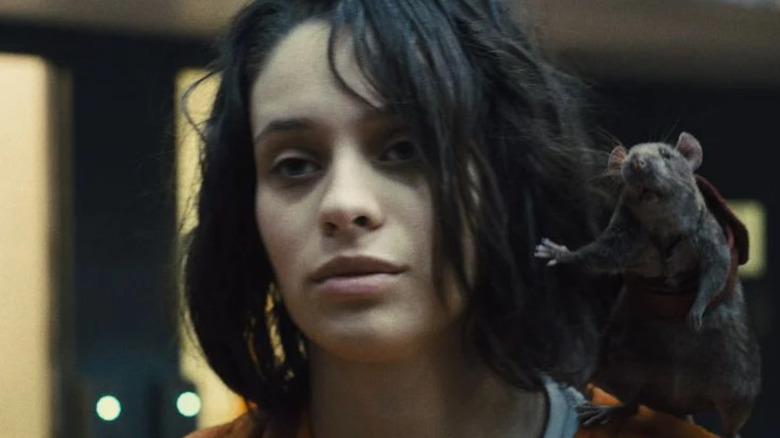 Warner Bros./DC Films
It's not easy to steal a giant superpowered ensemble movie like "The Suicide Squad."
There are so many faces, so many strange abilities, so many crazy costumes in director James Gunn's latest, but roughly the same amount of limited screentime to share among them all. It takes something special to stand out from the crowd when the crowd includes Margot Robbie, Idris Elba, and a giant man-eating sharkman.
Portuguese actress Daniela Melchior apparently has what it takes. The Los Angeles Times called Melchior the heart of the film. Who What Wear said she's clearly its breakout star in her role as Cleo Cazo/Ratcatcher II. She's a legacy superhero who inherited her powers — and a rough start to her life — from her father, the original Ratcatcher (Taika Waititi). But to many viewers of the movie, her bond with pet rat Sebastian and the wand that allows her to control great hordes of the animal pale in comparison to what they see as the character's true superpower: the ability to nap wherever, whenever she can find somewhere to rest her head.
Melchior said the character of Ratcatcher II was defined by her laziness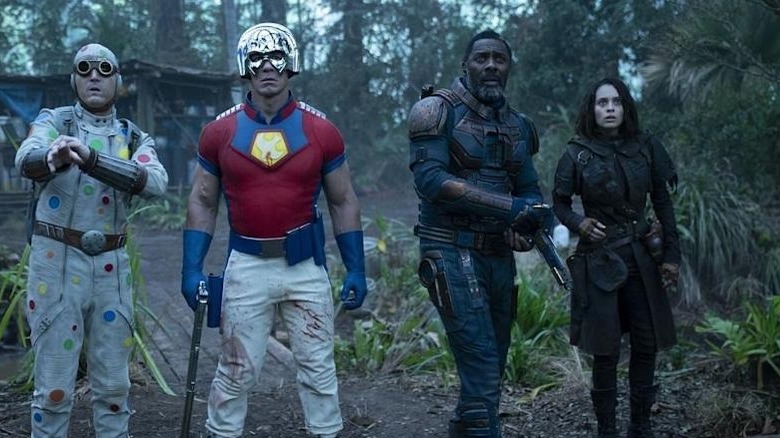 Warner Bros./DC Films
For Melchior, Ratcatcher II comes by napping naturally. She told the Los Angeles Times that when given the material for her audition and asked to interpret the character, she decided the defining characteristic of the Ratcatcher II she saw on the script was her laziness. She tried to capture that specific flavor of shiftless millennial disaffectedness, an attitude of someone who can barely be bothered. "James told me, 'I can really believe that you don't want to be here,'" Melchior said to the Times.
In the film, her personality sets her apart from the gung-ho macho derangement of Peacemaker (John Cena), the manic bubbly energy of Harley Quinn (Robbie), and the world-weary but always-up-for-it efficiency of Bloodsport (Elba). The fact that she doesn't want to be there and how she isn't throwing herself into the task of completing the Squad's mission makes her relatable for audiences, considering how dark and brutal so much of that mission ends up being. It also helped ground the team and the film in something other than wacky comic book fantasy.
"If you're doing outrageous material in a cartoony manner, that doesn't work," Gunn told the Times. "It's got to be you're doing outrageous material in a way that we believe you're actually a real human being saying something."
Fans think there might be more to Ratcatcher II's naps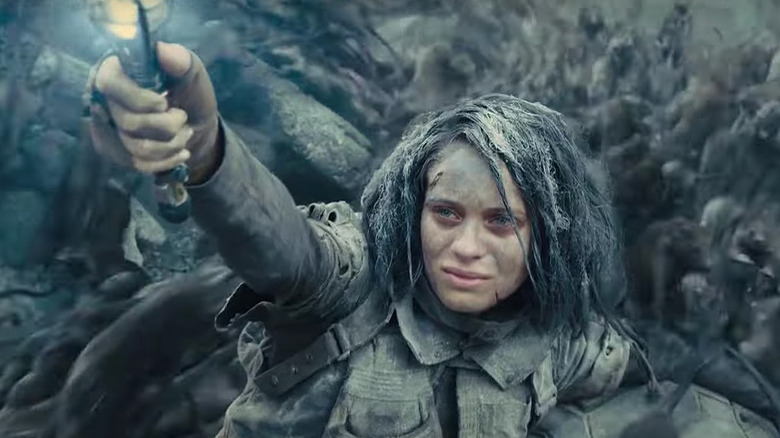 Warner Bros./DC Films
Apparently channeling Ratcatcher II's naps came very naturally to Melchior, who earned the name "Napcatcher" on set for her ability to fall asleep anywhere. She even posted photos and videos to Facebook and Instagram with the #napcatcher hashtag, including one of co-stars Elba, Robbie, and David Dastmalchian dancing around her while she appears to sleep. That's led fans on Reddit to wonder which came first — the character's naps or those of the actress. User u/ScottishAF suggested that the way her naps are referenced in the script makes it "pretty likely Gunn put it in there after Melchior was falling asleep constantly on set."
But some Redditors have another theory behind Ratcatcher II's proclivity for naps, one that stems from her rough upbringing. Commenter u/SSJSlopes posited that Ratcatcher II grew up sleeping on the streets, "so now she just sleeps in [cozy] spots whenever she has the chance."
But other posters elaborated on this. Wrote u/SammyJSoul, "If it's intentional, it's probably because her father was addicted to heroin and would 'go to sleep' a lot, and so she picked up the habit of napping whenever she thought he did." Doing this could have been her way of dealing with the trauma of having a parent who was a drug user, adding new levels of depth and pathos to the character.