Disney Lawyer Has More Harsh Words For Scarlett Johansson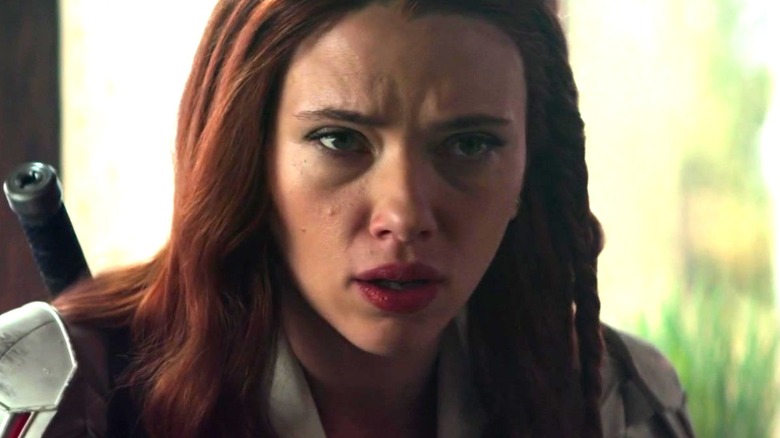 Marvel Studios
The legal battle between Disney and Scarlett Johansson keeps getting messier, with attorney Daniel Petrocelli attacking the lawsuit and the actress' motivations in filing it.
The new accusations, which Petrocelli made to Variety, are the latest salvo in the very public sparring between Disney's lawyers and Johansson's. Johansson sued Disney in late July 2021, after the disappointing box office performance of "Black Widow" caused the film to miss several earnings milestones that would have given her a larger paycheck. The lawsuit claims that Disney impacted the film's box office bottom line by releasing the movie simultaneously in theatres and online through the Disney Premier Access platform.
However, things got even more public when Disney appeared to use the pandemic as a way to shame Johansson, stating that "The lawsuit is especially sad and distressing in its callous disregard for the horrific and prolonged global effects of the COVID-19 pandemic." Now, Disney is accusing the actress and her legal team of trying to force Disney's hand by bringing the dispute into the public arena. Here are the harsh words that Petrocelli had for Johansson.
Disney's lawyer called the lawsuit 'a highly orchestrated PR campaign'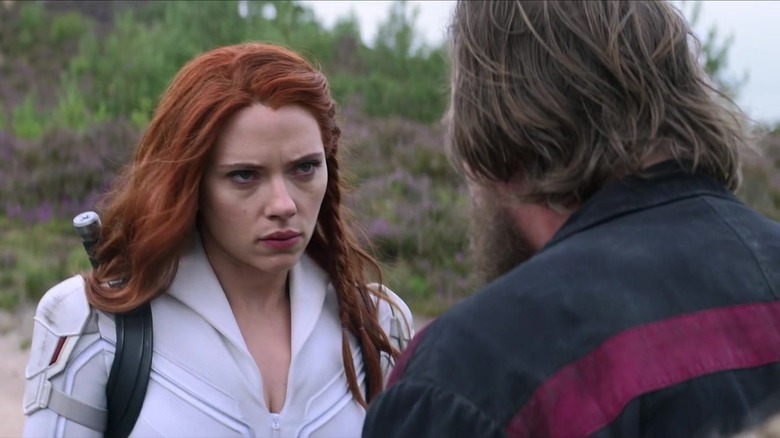 Marvel Studios
Speaking with Variety, Petrocelli dismissed the lawsuit as essentially unwinnable and characterized it once again as a cash grab that would be unsuccessful. "It is obvious that this is a highly orchestrated PR campaign to achieve an outcome that is not obtainable in the lawsuit," he said.
Beyond that, Petrocelli contended that there was a fundamental flaw in the argument that Disney Premiere Access negatively impacted Johansson's earnings. The lawyer claimed that any revenue recorded through that online service for "Black Widow" would have been counted toward the total box office revenue for the film, which, in theory, would have been a benefit for Johansson.
However, Johansson's attorney, John Berlinski, disagrees with this assessment, according to Variety. After describing Disney's earlier statements as a "misogynistic personal attack" against his client, Berlinski wondered why the company put so much effort into keeping the matter out of court. "If Disney genuinely believed what its lawyers now claim, it would welcome having the dispute decided in open court, instead of angling to hide its misconduct from the public in a confidential arbitration," he said.
The changing landscape of film distribution, made even more complex by the restrictions placed on movie theaters during the COVID-19 pandemic, has changed the nature of contract negotiations between actors and studios. Even Disney's lawyer acknowledged that there would be a "sea change" in how these contracts are decided in the future, and the result of Johansson's suit will likely influence those discussions for years to come.