Is Disney Using The Pandemic To Shame Scarlett Johansson?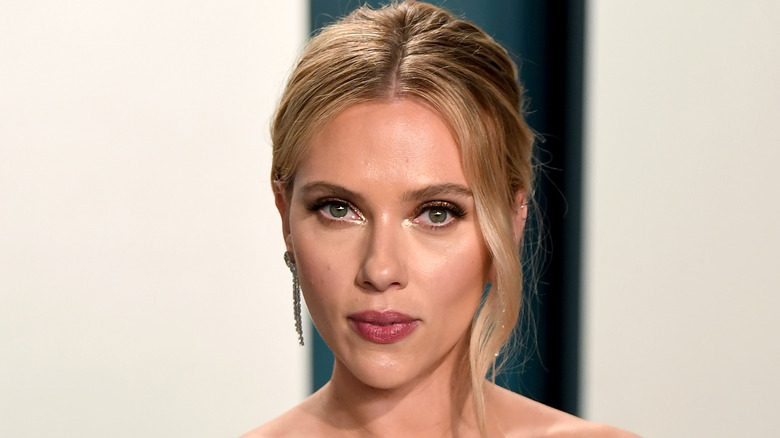 Karwai Tang/Getty Images
As the Marvel Cinematic Universe has grown over the years, a handful of names have risen to the top of the heap to become its big-name players. Alongside the likes of Robert Downey Jr. and Chris Evans, among others, is Scarlett Johansson, who took on the role of Natasha Romanoff, aka Black Widow, for over a decade. Now following in the footsteps of her contemporaries, she too is departing the blockbuster franchise in the wake of her character's prequel solo movie finally premiering.
However, unlike some of her fellow Marvel mainstays, Scarlett Johansson hasn't washed her hands of Marvel Studios just yet. With the arrival of "Black Widow" officially in the books, she has found herself in the midst of a legal battle with the Walt Disney Company. According to her, the simultaneous theatrical and streaming release of the film has meddled with her final payout and the terms of her contract, and she hopes to rectify this breach in the courtroom.
The revelation of this case's existence has generated plenty of buzz across the internet, and Disney has finally come out with a response of its own. Surprisingly, the company appears to have invoked the COVID-19 pandemic as an element of its defense.
Disney has brought the impacts of COVID-19 to the legal table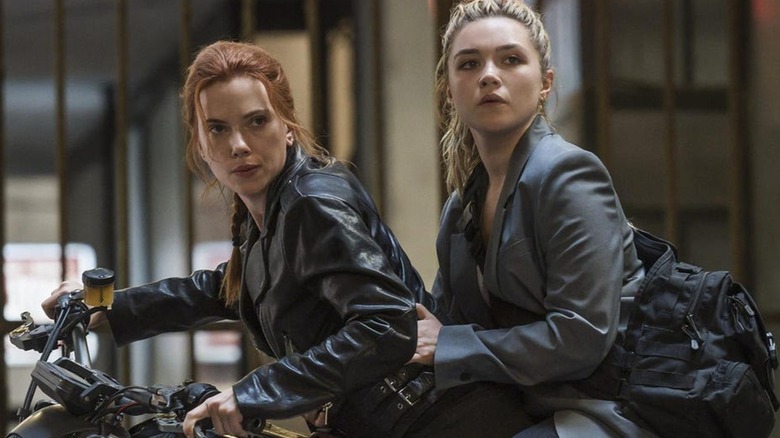 Marvel Studios/Disney
"The lawsuit is especially sad and distressing in its callous disregard for the horrific and prolonged global effects of the COVID-19 pandemic," stated a spokesperson for Disney (via Deadline), hinting at the worldwide COVID-19 outbreak that forced people into quarantine, put many out of work, closed movie theaters down, and delayed countless blockbusters — including "Black Widow" — on multiple occasions, didn't cross Johansson's mind when deciding to sue the company. 
There's no way to know for sure whether or not Disney is intentionally seeking to shame Johansson using the pandemic to wrap up this case before it can go off the rails, but regardless, the statement doesn't end there. The Disney representative then explains that the company "has fully complied with Ms. Johansson's contract and furthermore, the release of Black Widow on Disney+ with Premier Access has significantly enhanced her ability to earn additional compensation on top of the $20M she has received to date." 
As of this writing, Johnasson's camp has yet to respond to Disney's comment or address the influence of the pandemic on the release of "Black Widow." Given how fast this situation is escalating, more information will surely come to light very soon.