A Female-Led Chronicle Sequel Is In The Works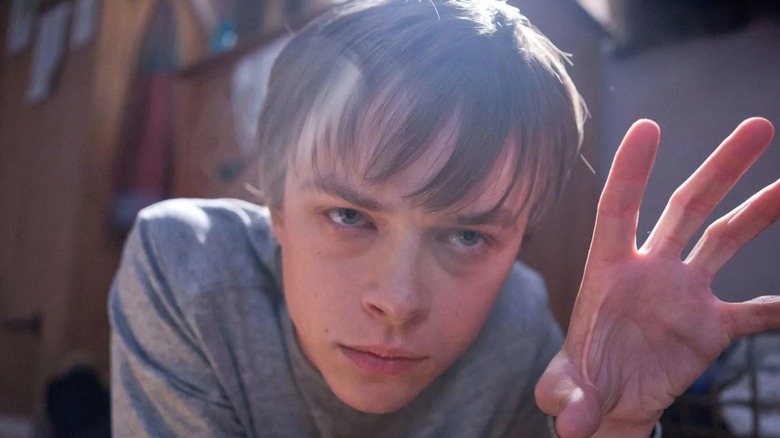 20th Century Studios
When it hit theaters in February of 2012, the sci-fi found-footage marvel "Chronicle" shocked Hollywood by breaking the box office to the tune of $126 million in worldwide ticket sales. That run is all the more impressive given that "Chronicle," and its tale of teens (Dane DeHaan, Michael B. Jordan, and Alex Russell) unexpectedly gaining superpowers was a wholly original creation based on no pre-existing intellectual property, making it a true rarity these days.
The subject of producing original concepts versus those inspired by material with built-in audiences (a la the MCU) was posed to producer John Davis in a recent interview with Forbes promoting his current Disney hit "Jungle Cruise." The producer was quick to cite "Chronicle" as proof positive that original concepts can still score big in Tinseltown. In fact, Davis stated the film "was literally the best return on investment any of my movies ever made. 'Chronicle' we did for $12 million, and it grossed $126.64 million worldwide. Then it had a huge afterlife in syndication. It's one of the most financially successful movies in my stable." 
So successful was "Chronicle" in Davis' eyes, he dropped the unexpected news that a long-awaited sequel is now very much in the works. "We're working on 'Chronicle 2' right now, and I think it's going to be great," he said, further teasing that the new movie would indeed put female characters at the forefront of the action.
The Chronicle sequel will indeed be a very different sort of movie
The ending of "Chronicle" obviously left room for a follow-up, but that last bit of information makes it unclear if Matt (played by Russell), the film's lone surviving super, will return for the sequel. Nonetheless, Davis is clearly excited about the project's fresh narrative take. "It's going to give us a chance to tell the story in a different way," he told Forbes. "We're going to tell it from the female point of view. It will have been ten years since the event happened in Seattle, and a lot of it's going to deal with fake news and real news and cover-ups."
While "Chronicle 2" will apparently offer some pointed political commentary, Davis seems particularly excited about telling the story from the female perspective, enthusiastically telling the outlet, "More interestingly, it's the next generation getting these powers that are corruptive. These are young women just finishing college, they are empowered, and this is their journey. I mean, what a new and interesting story you can tell there."
It remains to be seen exactly how these new characters will obtain the powers glimpsed in the original film, but the "Chronicle 2" creative team may well be crafting a conspiracy-tinged narrative built on the idea that the power-giving crystals from "Chronicle" were not one of a kind. Whatever the case, it should be fascinating to see exactly how the new characters handle their new gifts if and when "Chronicle 2" makes its way to theaters.