The Season Finale That American Horror Story Fans Thought Was Forced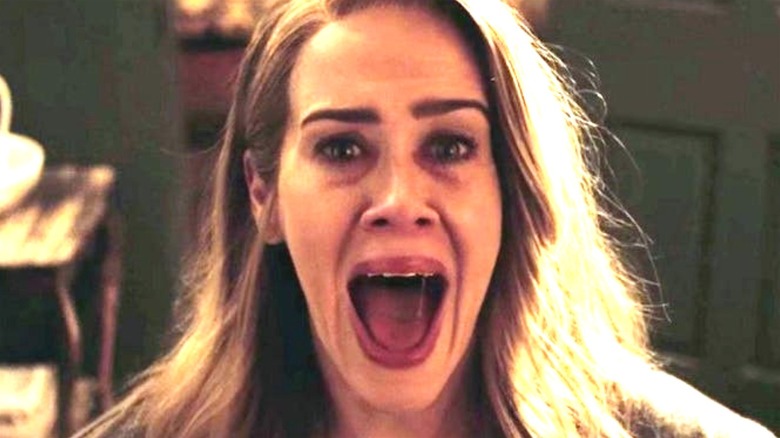 FX
Perhaps the most challenging episode any TV series has to pull off is the series finale. It has to wrap up storylines, provide closure for its characters, and give fans a meaningful farewell to the show they love. For an anthology series like "American Horror Story," though, the end of every single season must do this, even if certain places or characters from it will be revisited in the future.
Fans on the show's subreddit often discuss previous seasons, covering everything from their least favorite characters to what they'd change if they could. One recent Reddit thread even sparked a discussion about one of the show's past season finales, with some calling it "ridiculous" and "contrived." Indeed, while no finale will be enough for every fan, the users in this particular thread all agreed that, regardless of whether or not they enjoyed the season as a whole, its ending just didn't make sense.
So, what season finale do "American Horror Story" fans think was forced?
Fans don't like the American Horror Story: Cult finale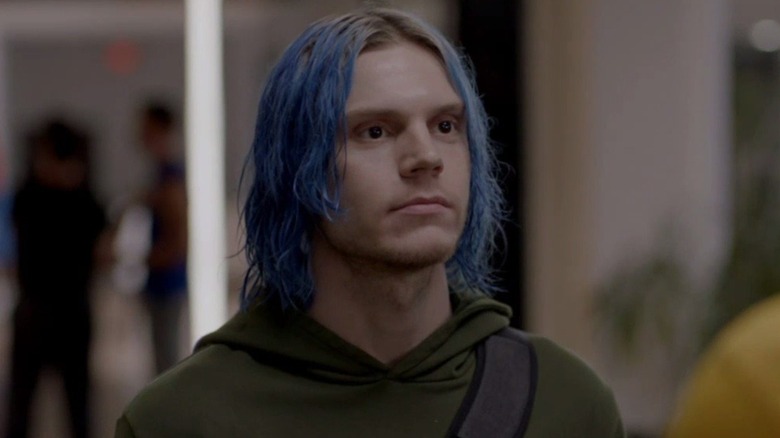 FX
A recent thread by Reddit user u/Reader353 heavily criticizes the unbelievable twist ending of "American Horror Story: Cult" in which Ally Mayfair-Richards (Sarah Paulson) effortlessly convinces one of Kai Anderson's (Evan Peters) followers to betray him. "Way to go with forcing your story to go in a certain direction," the Redditor said. "Maybe this is what happens when you have too many screenwriters."
Other fans agreed about the flimsiness of the finale, with u/CLO_MODE criticizing the episode's dialogue and direction, saying, "I think it would have been more believable if Ally had the guard conning Kai from the very beginning instead." One user, however, pointed out that every "American Horror Story" finale is "a little messy." 
Before its finale, "Cult" was, notably, already divisive among fans for its timely attempt at dramatizing the 2016 presidential election. But while its intentions were undeniably admirable and bold, the politically charged season ultimately struggled to balance its array of buzzwords with ongoing real-life horrors. 
Not all "American Horror Story" fans disliked the season itself, though. "The entire season was pretty solid but that last episode is just so hard for me to brush off," said u/xavierplympton. "I mean it was just so dumb for so many reasons that I couldn't fit (it) all in here."