The Most Controversial Moment In American Horror Story: Cult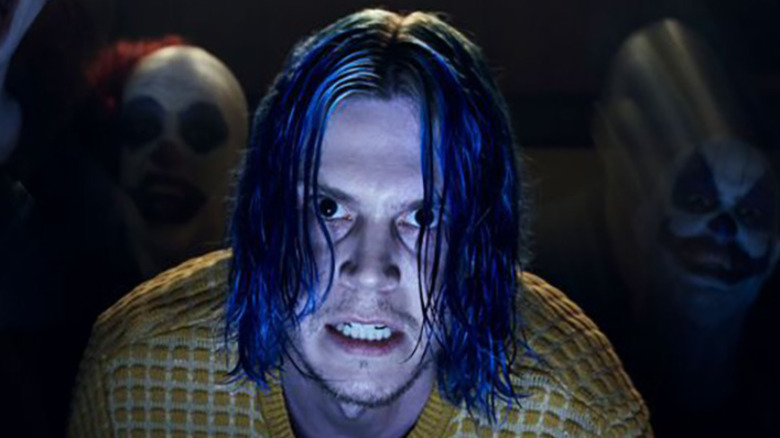 FX
American Horror Story is known for covering controversial and shocking topics, so when season 7's Cult aired in 2017, there were bound to be some touchy moments. The season takes place in the fictional town of Brookfield Heights, Michigan, in 2017, after the actual 2016 U.S. presidential election. Even though Cult has received many positive reviews for its stellar acting (mainly Evan Peters' role as Kai Anderson) and award nominations for its overall storyline, the season featured scenes that were too controversial, even by AHS' standards – some of them can be considered an example of taking things too far.
From phobias, a dangerous cult leader, and a man who cuts his arm off to vote for his presidential candidate, there is a lot to unpack in this season. But there's one scene that didn't sit well with viewers because of the sensitivity of what was happening in the country at the time. Here's what could be the most controversial moment in AHS: Cult.
Mid-Western Assassin mass shooting scene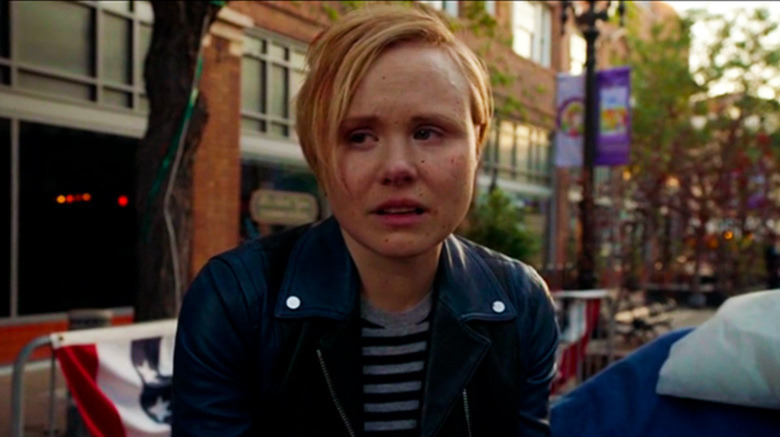 FX
AHS: Cult episode 6, "Mid-Western Assassin," has probably the most controversial moment of the entire season. At the beginning of the episode, Kai Anderson stages a mass shooting at his rally to sway voters' opinions. A little over two weeks before the episode aired, the deadliest shooting in modern U.S. history occurred on October 1, 2017, at a country music festival in Las Vegas, Nevada. That incident also came a little more than a year after the similarly tragic Pulse nightclub shooting in Orlando. Even though AHS creators Ryan Murphy and Brad Falchuk filmed the above scenes several months prior to the Las Vegas shooting, they was too raw and too sensitive for the moment.
Although Murphy and Falchuk live for the shock-factor method, this particular episode was poorly timed. According to IMDb, the original episode was ultimately pulled from FX and heavily edited to pay respect to those who lost their lives in Las Vegas. In turn, the creators included scenes of the American flag instead of the actual shooting, but it still didn't sit right with everyone.