Why Dani From Aftermath Looks So Familiar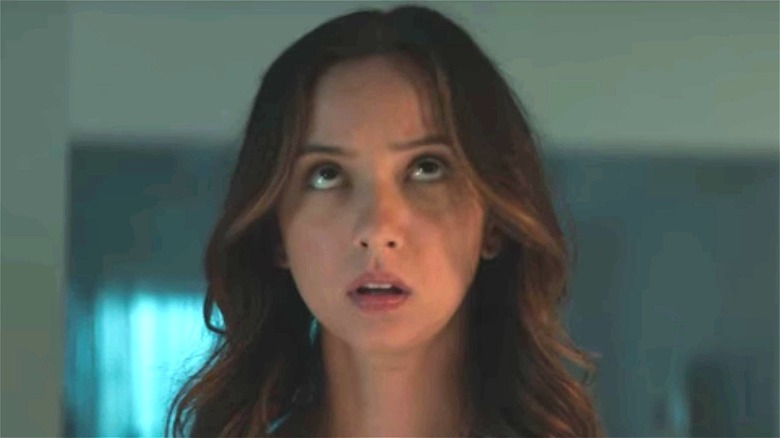 Motion Picture Exchange
There is a new horror flick on Netflix that has viewers in a stranglehold. "Aftermath" was added to the streamer on August 4 and at the time of writing, the movie was on the list of the top 10 most viewed films on Netflix. If you're one of the many people who have been tuning in to see what all the buzz is about, then you've already no doubt realized that the cast is full of familiar faces.
The film is about married couple Natalie (Ashley Greene of the "Twilight" movies) and Kevin Dadich ("The Boys" co-star Shawn Ashmore) who have just moved into a gorgeous house with an unsettling history. Although they don't want the brutal crimes that were committed there before they moved in to taint their own time in their new home, it's not long before they start experiencing strange happenings. Is their new house haunted? Or is there another, more sinister explanation for the unnerving incidents?
Among the many supporting characters that factor into the twisted story of "Aftermath" is Natalie's sister Dani, who is played by American actor Britt Baron. If you're a gamer, you've no doubt heard Baron's voice in titles like "Dishonored 2" and "Final Fantasy VII Remake." There's also a good chance "Aftermath" isn't the first time you've seen her on screen, either.
Here's why Britt Baron aka Dani from "Aftermath" looks so familiar.
Grey's Anatomy and Criminal Minds: Beyond Borders gave Baron some of her best early roles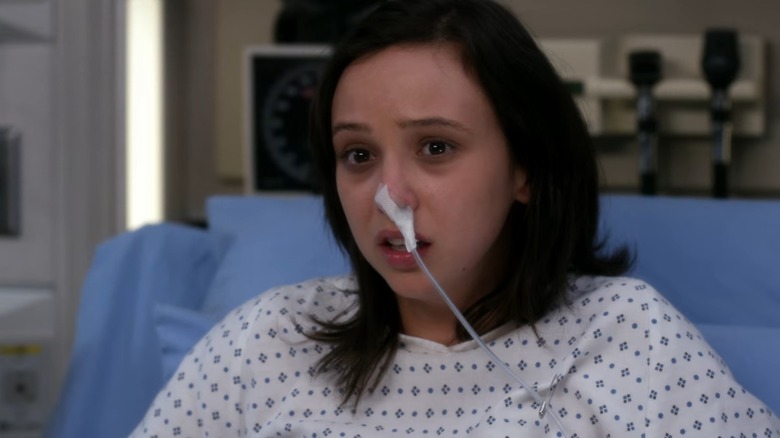 ABC
Baron's on-screen acting career began in the mid-2010s when she started appearing in small roles on TV shows like high school comedy "Awkward" and One Chicago staple "Chicago P.D." However, it wasn't long before she started getting more substantial parts.
In the "Grey's Anatomy" episode "Don't Stop Me Now," she played Mary, a young woman who gets brought to Seattle Grace Hospital by her new boyfriend due to extreme stomach pain. The young couple sees Mary's hospital trip as a test for their runaway romance. Unfortunately for Mary, her boyfriend falters when the doctors find that her discomfort is being caused by a colony of parasitic worms that have set up shop in her intestines.
The short-lived "Criminal Minds" spin-off "Criminal Minds: Beyond Borders" cast Baron as Josie Garrett, the daughter of series protagonist Jack Garrett (Gary Sinise). She appeared on the show twice, including in the series finale. And in the "Lucifer" episode "The Sin Bin" she got the chance to play a young would-be kidnapping victim with a dark secret.
Baron shined on Rob Riggle's Ski Master Academy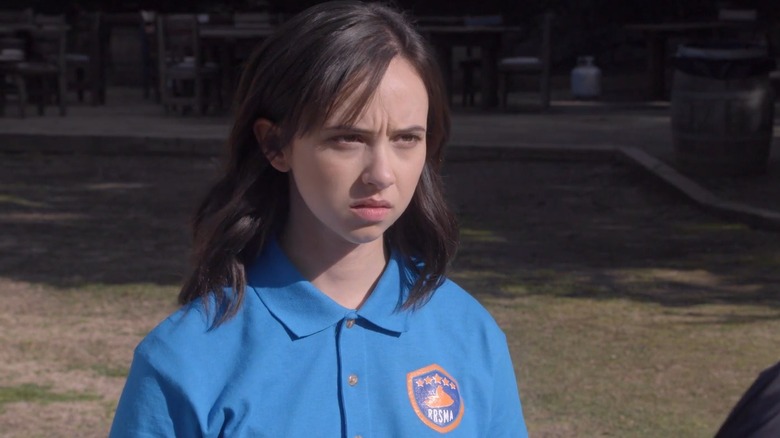 Crackle
While "Grey's Anatomy" and "Lucifer" may have given Baron some meaty one-episode roles, she got the chance to show off her comedic chops as a series regular on the Crackle original series "Rob Riggle's Ski Master Academy." The wonderfully absurd comedy stars Riggle as none other than Rob Riggle, who has opened his own jet ski academy inspired by the success of his jet ski centric action film franchise "Ski Master."
The series has the structure of a classic workplace comedy, with much of the humor coming from the ridiculous employees of the Ski Master Academy. One of the most complex of these characters is Brit Brit, played by Baron. Brit Brit is the daughter of the academy's commandant Dirk Hamsteak (Billy Merritt). She has ambitions to become a daredevil jet ski trickster but her father's concerns about safety keep her saddled with cleaning duties and background tasks. Amongst a cast of characters defined by their over-the-top antics, Brit Brit has a nice blend of spunk and ambition to go along with the humor. It all combines to make her one of the series standouts.
Baron was an integral part of the ensemble on GLOW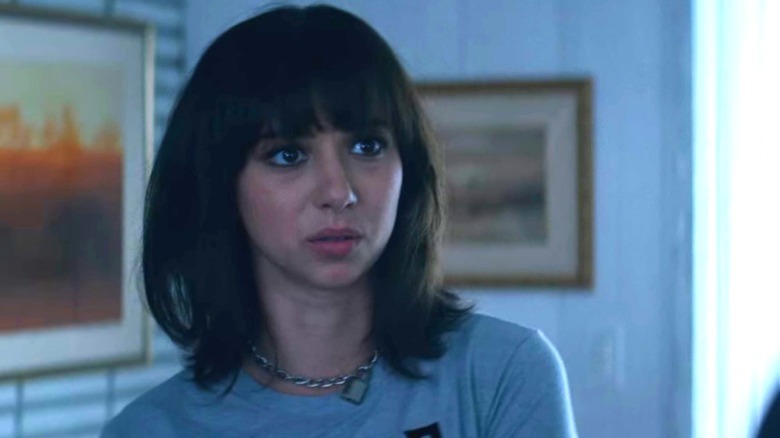 Netflix
"Rob Riggle's Ski Master Academy" isn't the only time Baron has gotten the chance to shine in a substantial role. She has co-starred in movies such as the ensemble indie comedy "Amy and Peter Are Getting Divorced" and the Freeform rom-com "The Thing About Harry." However, arguably her most notable role to date came courtesy of the Netflix series "GLOW."
On the 1980s set pro-wrestler comedy, Baron played Justine Biagi. At first, Justine appears to be a young wannabe wrestler and fan of the Gorgeous Ladies of Wrestling director Sam Sylvia's (Marc Maron) cult-classic horror films. However, it is soon revealed that she is actually a daughter that Sam didn't know existed. This revelation is difficult for the pair to navigate at first but as the series went on, they managed to forge their own unique, but loving, father-daughter relationship.
Unfortunately, a fourth and final season of "GLOW" was canceled due to the COVID-19 pandemic, and Justine's story was left unfinished. However, considering her impressive work in a relatively short amount of career time, you'll probably be seeing plenty of Britt Baron in the future.