Reboot Hulu - What We Know So Far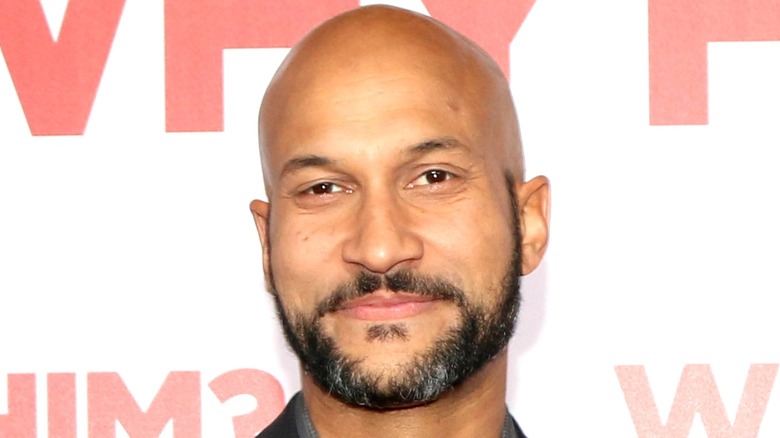 Shutterstock
For fans of classic sitcoms with a twist, the new comedy series starring Keegan-Michael Key, coming to Hulu in the near future, might be perfect for you. Key, an actor, writer, and producer, will be familiar to many, with hits like "Key and Peele," "Keanu," and Netflix's "Friends From College" just a few of his past projects. While his longtime creative partner Jordan Peele branched off into horror, Key has mainly stayed in the comedy genre, and it's all the better for it. 
The new Hulu series is called "Reboot," and as the title suggests, the series is about the trend of sitcom reboots that we've seen develop lately. But this series gets a little meta, with the plot focusing on a bunch of fictional actors through their experience coming back together to reboot a famous sitcom they did decades earlier. A little confusing? Well, we are confident that the story is in the right hands, with Steve Levitan, the Emmy-winning co-creator of "Modern Family," also the man behind "Reboot" (Deadline). "Reboot" will be Levitan's first streaming series to be greenlit, with a script co-written by Levitan and John Enbom. Levitan, Enbom, and Danielle Stokdyk will executive produce.
For more information on the comedy series that's shaping up to be a highly anticipated project, here's everything we know so far about "Reboot."
What is the release date of Reboot?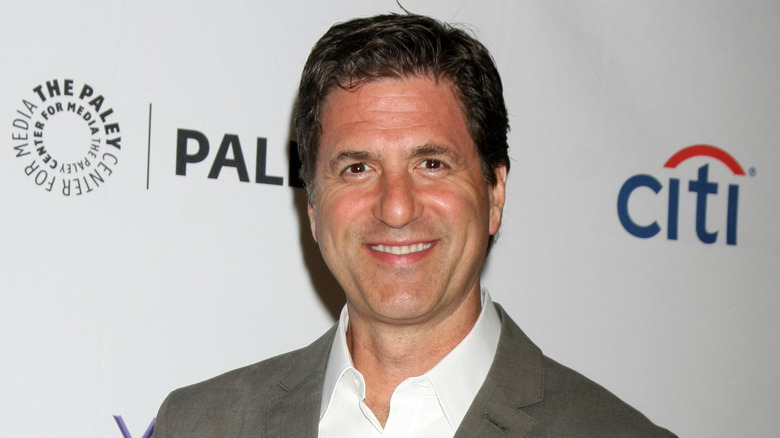 Shutterstock
As for the timeline regarding when we might see Levitan's "Reboot" hit our screens, well, that's a little hard to figure out. The new series only has a pilot order, but with such a talented team on board, it's a safe bet that it will also go on to have a full season. Looking at another Hulu comedy that likely has a similar production value to "Reboot," the television series "Dollface" got the greenlight for a pilot in November 2017 (via Deadline). It wasn't until around the same time the next year that Hulu announced the full season order, and the first season of "Dollface" finally premiered on November 15, 2019. 
But looking at another Hulu series, "Shrill," there was a much shorter timeline, with the pilot getting greenlit in April 2018, a full season ordered in August 2018, and then the first season premiered on March 15, 2019. Since then, "Shrill" has gone on to have two more seasons and finish up the story, all before "Dollface" Season 2 has even gone into production (Variety). There are a lot of factors that dictate how quickly a television series gets made, but with such veteran producers behind "Reboot," we predict that it will likely be about a year or a year and a half before we see Season 1 premiere. 
Who is in the cast of Reboot?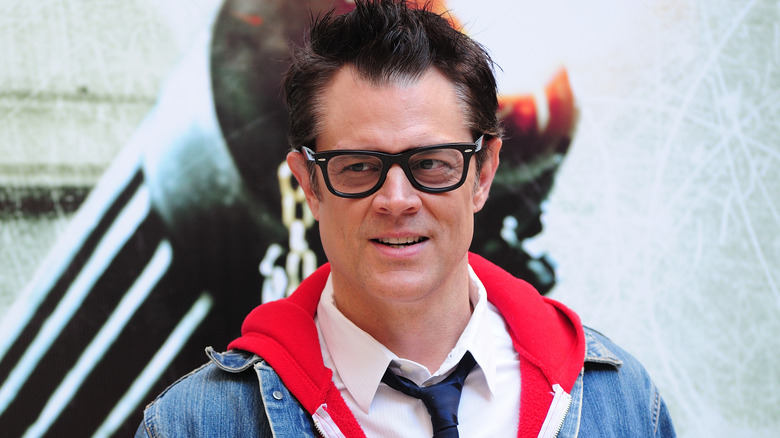 Shutterstock
Right now, the only cast announced are the two leads, played by Key and Johnny Knoxville. There are no official details yet about their characters in any regard. As "Reboot" is just getting going, there will likely be new casting announcements in the near feature as they gear up to film the pilot. 
Looking at the cast we know so far, Key is a well-known face in the comedy genre, and he's had a lot of great roles in the past few years. Right now, Key is starring in the Apple TV+ series "Schigadoon!", which stars many other major comedy actors, including Cecily Strong, Fred Armisen, Kristin Chenoweth, and more. He's also venturing more into voice acting, with roles in "Hotel Transylvania: Transformania" and "Wendell and Wild," the latter being another team up with Peele. 
As for Knoxvillle, he's definitely most known for the "Jackass" films, with a new movie coming out in 2021 called "Jackass Forever." But what many people don't know is that Knoxville also has a successful career as an actor in other TV shows and movies, recently appearing in "Mainstream," directed by Gia Coppola, and "Unbreakable Kimmy Schmidt: Kimmy vs. the Reverend."
What is Reboot about?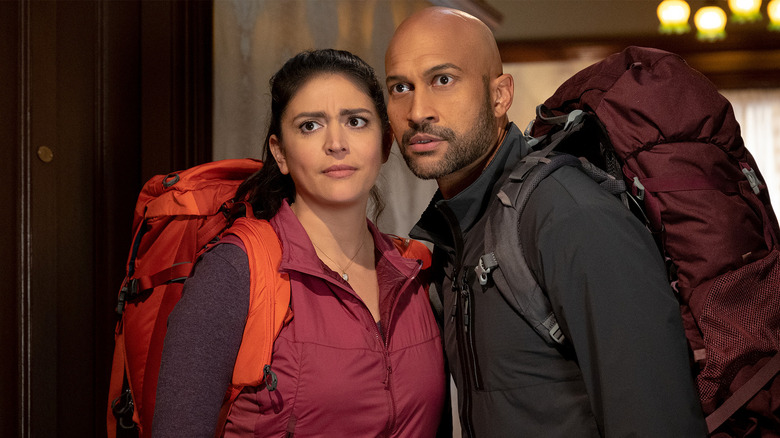 Apple TV+
The upcoming comedy series only has a basic premise so far, but it's an exciting one. According to the official description, "When Hulu reboots an early 2000s family sitcom, its dysfunctional cast is forced back together and now must deal with their unresolved issues in today's fast-changing world." So Hulu's making a comedy about Hulu making a comedy, got it. While the comedy genre has definitely been overrun by sitcom reboots lately, with a few examples being "Saved by the Bell," "The Conners," and "One Day at a Time," other comedies have been experimenting and subverting expectations of the genre with great success. Just look at shows like "The Eric Andre Show" and "Pen15." Levitan will likely use his experience heading "Modern Family" to his advantage, crafting a comedy that has all the landmarks of a classic sitcom, but with a twist. We'll have to wait and see how "Reboot" shapes up in the near future.