Here's How Bill Burr Got Cast In The Mandalorian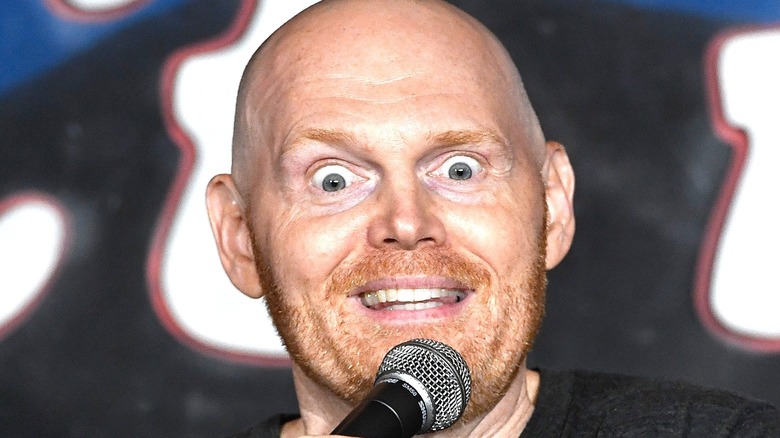 Michael S. Schwartz/Getty Images
Over two seasons, "The Mandalorian" has introduced plenty of fresh faces who join protagonist Din Djarin (Pedro Pascal) and Grogu on their journey. One of those characters is Migs Mayfield (Bill Burr), a sardonic former Imperial sharpshooter-turned-mercenary who initially betrayed Din and upset viewers by dropping Grogu in Season 1. However, the character ultimately redeemed himself by Season 2, when he helped Din rescue Grogu from imprisonment.
Burr's casting on a "Star Wars" show is particularly meta given that the comedian has publicly mocked the beloved sci-fi franchise in the past. For instance, in a 2015 interview with Conan O'Brien, Burr described the original "Star Wars" as a "cheesy self-help book put in outer space with, like, Muppets."
For that reason, fans may have been surprised and amused to see Burr play an important character in "The Mandalorian." Now, he's shared new information on how he got cast in the first place.
Bill Burr was cast on Star Wars thanks to a birthday party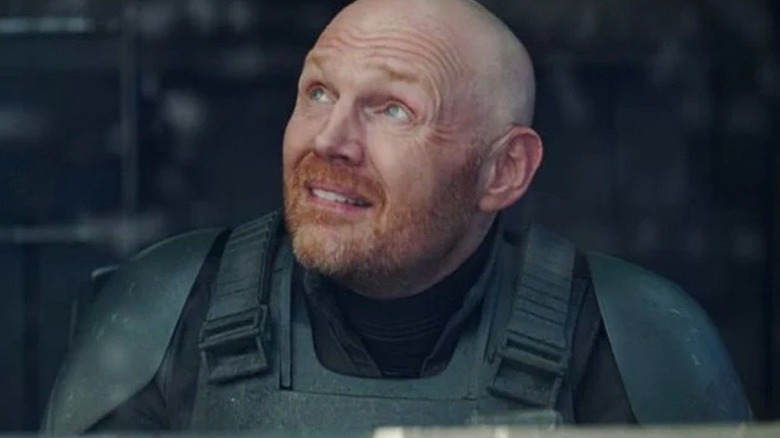 Lucasfilm/Disney+
During a recent appearance on the "Your Mom's House Podcast," Burr got real about his experiences working on "The Mandalorian," and elaborated on how he ended up on the show in the first place.
"I went to Mike Binder's birthday party and [series creator] Jon [Favreau] was there," Burr said. "He said, 'Hey, we're writing this thing and we kind of have you in mind, you wanna do it?' And I was like, 'Well, I don't know, Jon. I've teased 'Star Wars' people a lot.' And he goes, 'I know, I listen to [your Monday Morning Podcast]. I think it would be really funny if you got in it."
As Burr told Looper in an exclusive interview, making fun of "Star Wars" was never malicious on his part. "I saw people enjoying something, so I made fun of it," he said. "Then they get upset and you have a great time on stage. It's fun." That has to be one of the most roundabout ways of scoring a role on one of the biggest franchises in all of pop culture, but nobody has ever accused Bill Burr of being conventional.