The Non-Horror Scene That AHS Fans Agree Is The Funniest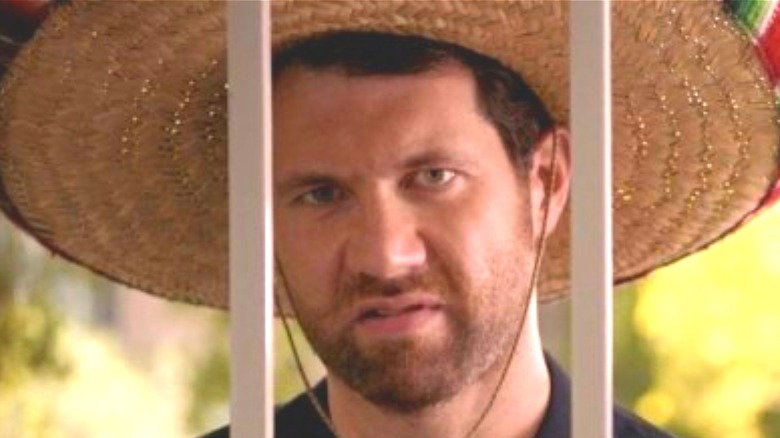 FX
Comedy and horror often work together to alleviate tension on-screen, giving viewers a chance to catch their breath before the next big scare. While "American Horror Story" isn't known for its humor, the anthology series utilizes this juxtaposition across nine seasons.
The FX show spans everything horror, from supernatural creatures to real-life monsters, but it also leans into producer Ryan Murphy's signature campy humor. "1984" does this the most, playing up the over-the-top hilarity found in slasher films of that era. However, even the darkest seasons of the show include funny one-liners or gags to give the story dimension.
A popular thread on the show's subreddit started by u/MercuryMonarch asked fans, "What was the funniest scene that wasn't horror at all?" While moments from nearly every season were referenced, the most popular answers pointed to two characters in particular.
So, what non-horror scene did "American Horror Story" fans agree is the funniest?
The odd couple from Cult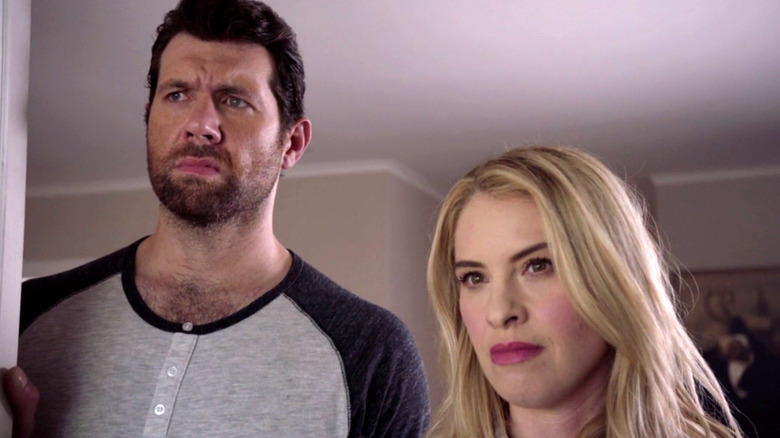 FX
Unexpectedly, the most politically-driven season of "American Horror Story" offered the funniest moment according to some fans. The thread's top comment from u/gifted_eye pointed to the scene from "Cult" when Harrison (Billy Eichner) and Meadow Wilton (Leslie Grossman) visit a distraught Ally Mayfair-Richards (Sarah Paulson) and demand that she move out of their neighborhood.
The pop-culture-infatuated odd couple don sombreros as they deliver a deadpan, neoliberal speech about white privilege and racism following Ally's killing of a Hispanic delivery man. The grand finale of their performance comes with Harrison showering Ally in Taco Bell coupons. It's an absurd, tongue-in-cheek moment that fans agree is among the funniest in the show's history.
Another top comment on the thread said, "anything involving harrison and meadow" was hilarious. The dark, clown-laden season may have caused controversy for hitting too close to home, but fans were charmed by the gun-toting, Nicole Kidman-obsessed best friend duo.