Fans Of Star Wars: The Bad Batch Just Got The News They've Been Waiting For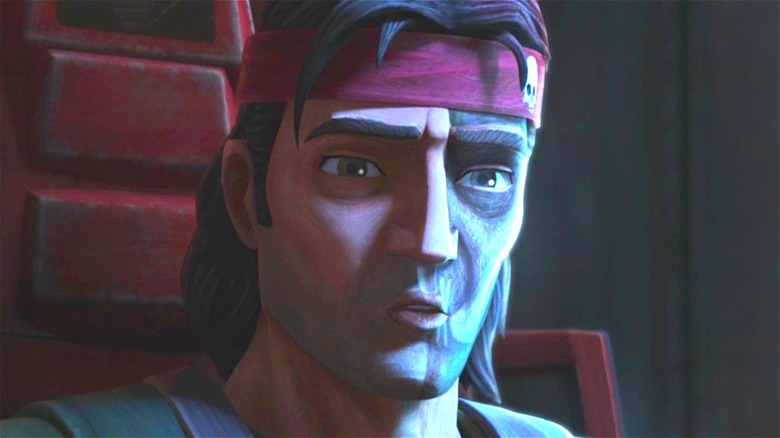 Disney+/Lucasfilm
When "Star Wars: The Clone Wars" returned to Disney+ with a final season, most fans had no idea that the series would spawn a new spin-off; "The Bad Batch." The show follows a group of clones with genetic abnormalities that make them an elite fighting force. In the war against the Separatists they were used to carry out missions that regular clones wouldn't be able to carry out. In fact, the team were introduced in "The Clone Wars" Season 7 to help free Echo (Dee Bradley Baker) from the Separatists after he'd been converted into a cyborg.
So far the spin-off series has been an exciting look at that transition period between the end of the Republic and the rise of the Empire. Each episode is crammed full of small details that tie into the wider "Star Wars" universe. Although the galaxy feels small at times, thanks to all the familiar faces from the live-action movies and animated shows, they're still fun to see.
The first season is gearing up to its finale (at the time of writing) and Episode 14 left one of the team in a tight spot — but the adventure is far from over, and "Star Wars" fans just got the news they've been waiting for since the season premiere.
Season 2 is on the way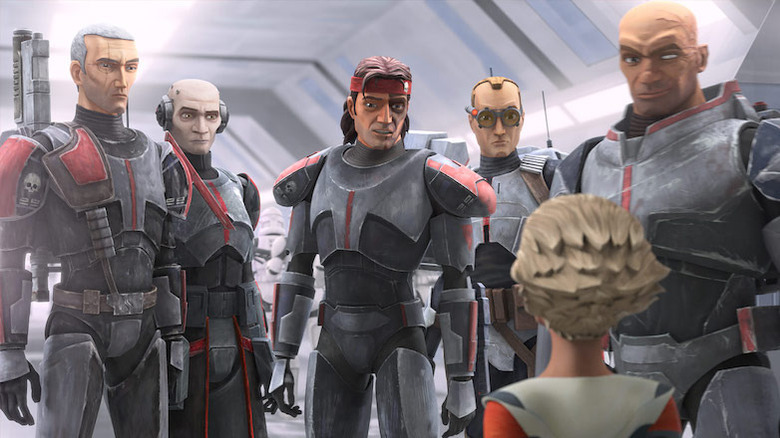 Disney+/Lucasfilm
The official "Star Wars" Twitter account announced that "The Bad Batch" will return for Season 2 in 2022. Given the dire situation at the end of Episode 14, it wouldn't be surprising if the finale winds up leaving fans on a huge cliffhanger. Even though the show is obviously suitable for children, it has still dealt with some fairly mature themes. Aside from the political unrest and the transition of power, Clone Force 99 go up against drug dealers, slavers, and assassins all the time.
Executive producer Dave Filoni noted in a statement (via StarWars.com) how grateful he is that Season 2 has been greenlit, saying, "The entire Lucasfilm Animation team and I would like to thank [Disney+] and our fans for the opportunity to continue telling the story of the Bad Batch." Michael Paul, Disney+ President, also added, "As the dedicated streaming home for the Star Wars franchise, we can't wait for the second season of this fan-favorite animated series."
"The Bad Batch" is one of many "Star Wars" shows in the works for Disney's streaming platform, as Lucasfilm is currently working on "Andor," "Obi-Wan Kenobi," and "Ahsoka." Other animated "Star Wars" shows in development include "Visions," an anime anthology series, and "A Droid Story," which will follow C-3PO and R2-D2. It's a great time to be a "Star Wars" fan.